Chardonnay: October 2018 New Release
Barry Weinman: 20th October 2018
This tasting was a mixed bag, with some well-known wines missing out on being reviewed, whilst others shone.
Vasse Felix's recent form with Chardonnay continues with the excellent 2016 vintage. The other highlight was the Suckfizzle. This is the first time that I have seen a Chardonnay under this label and it is an excellent effort. The very cool climate fruit is a contrast in style to the Vasse Felix and would take 5 years in the cellar with ease.
Reviewed

Suckfizzle – Chardonnay – 2017 (18/20pts. $65 ). Attractive nose, where the flint and mineral characters are a highlight. Refreshing grapefruit flavours and acidity define the palate, though with air, the subtle stone fruit notes start to emerge. Lees and barrel ferment characters add depth. A cooler style for the cellar.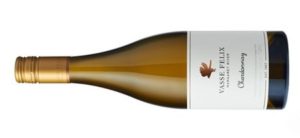 Vasse Felix – Chardonnay – Gold Capsule – 2016 (18 – 18.5/20pts – $36). An impressive wine. The high-quality fruit is ripe and supple, with creamy oak and lees notes. The oak treatment is a highlight, the richness is balanced by fine acidity and builds on the finish. This is the sleeper of the tasting. Just a few years should see this blossom.
Grace Farm – Chardonnay – 2017 (17.5/20pts). Creamy nose that is fresh and vibrant, with cashew and ripe peach aromas. This continues on a palate that is very well crafted and balanced. Not the greatest depth to the fruit, but a very enjoyable wine that is well-made, with no rough edges.
Flametree – Chardonnay – 2017 (17.5/20pts). Lithe and fresh, this is fairly linear in the mouth and will be excellent with lighter food. The texture and flavours build on the close, so a couple of years should see the mid-palate fill out. Cooler climate fruit characters, gentle minerality and refreshing acidity are all reflections of the vintage.