To help you stay in touch, Fine Wine Club has a monthly newsletter that lists all new articles, Wines of the Month and interesting events. To join, simply send me an email, the service is free.
Newsletter 73: September 2021
Recent Articles
5th September 2021
The latest Castle Rock Rieslings are a fascinating trio of wines. The fruit for the Porongurup and Skywalk is exactly the same, with the free run juice going into the Porongurup and the light pressings going into the Skywalk…
1st September 2021
If, like me, you are a fan of Riesling, then the wines of Grosset need no introduction. After all, they have been lauded by both consumers and critics for more than two decades…
23th August 2021
In what must surely be the most exciting news in Australian wine this year, Ross Pamment has taken on the role of Senior Winemaker at Sandalford. Given the mature vineyard holdings that Sandalford have, I am very keen to see the results.
17th August 2021
Peccavi Estate was founded by Jeremy Muller, as the culmination of a global search for an ideal vineyard location.
Muller purchased an established 16-hectare vineyard sitting in the Yallingup sub-region of Margaret River and set about adding new clones of Merlot to further improve the varietal composition.
15th August 2021
Virginia Wilcox and the team at Vasse Felix could never be accused of resting on their laurels. Vintage after vintage, Vasse Felix has produced superb wines at all price points. Yet each year, they look to make incremental changes to try and elevate each wine just that little bit more.
8th August 2021
I was saddened when Houghton closed down their Swan Valley operations and sold off the winery. So much of Western Australia's winemaking history can be linked to the winery and the people who have worked there.
5th August 2021
When it comes to Shiraz, Australia really is the lucky country! As a consumer, not only are we spoilt for choice when it comes to the different expressions of Shiraz, we are also blessed that there is extraordinary value to be had.
1st August 2021
Australian fortified wines are amongst the great bargains in the wine world. The price to quality ratio is right off the scale.

Grosset – Springvale- Riesling – 2021. Exquisite wine. Precise, taut and restrained, but with a core of amazing fruit. Gentle lime comes to the fore, with a touch of zest adding the high notes. The silky mouthfeel is seamless, with amazingly fine and polished acidity that has the ability to carry this wine for decades in the cellar. Delicious and profound all at once. 96+pts. (Sept 1).

Grosset – Polish Hill – Riesling – 2021 . The aromatics here are a highlight. This is fleshy, juicy and packed with citrus fruit over a hint of musk. The palate is supple and has amazing intensity, with the fruit framed by slate and mineral notes. Great depth and length of fruit. With a riot of flavours, this is a super-fun wine now but also guaranteed to age for decades. 97pts. (Sept 1).

Grosset – Apiana – Fiano – 2021. This is quite superb. Fine, elegant and very long, with fresh floral fruit notes over perfumed talc and gentle spice. Length and persistence are a highlight with perhaps just a hint of residual sugar adding texture. A real surprise! 93pts. (Sept 1).

Vasse Felix – Filius – Cabernet Sauvignon – 2019. This is a beautiful wine, with balance, poise and elegance that belies its entry-level status in the Cabernet range. Supple, near seamless and very long, the fine berry fruit builds, supported by subtle, savoury oak. The tannins add gravitas, without diminishing the fruit. Superb drinking now, or in 5-10 years. 94pts – $29. (August 15).

Vasse Felix – Shiraz – 2019. Fine, elegant and refined with superb cool-climate fruit on show. The fruit is very pretty, but the textural, savoury notes elevate this to another level. Seamless and supple, the feathery tannins build on the finish adding depth. Age-worthy and good value. 95pts – $37. (August 15).

Vasse Felix – Cabernet Sauvignon – Gold Capsule – 2018. This is serious, structured, taut and closed. But the quality of the fruit and winemaking shines through with air. Silky and fine, the supple blueberry fruit is perfectly balanced by fine acidity and texturing oak. The addition of 8% Petit Verdot adding structure. At its best in 20 years, but magnificent drinking after a couple of hours in the decanter. What more could you ask for? 95-96pts – $47. (August 15).

Blackstone Paddock – Barossa – Shiraz– 2019. The ripe fruit here is a knock-out. Supple, delicious and intense, with a savoury note and flinty minerality adding mouthfeel and depth. The quality oak adds layers of texture but does not diminish the joy of the fruit. Excellent drinking, but will benefit from cellaring. 95pts – $18 from Aldi. (August 5)

Seppelt – Chalambar – Shiraz – 2018. Dense and savoury, with dark, plum-like fruit. Yet this is integrated and harmonious, with supple oak adding a silky sheen to the fruit. The mouthfeel is a treat, with near-seamless palate transition with feathery tannins fanning out across the finish. Medium term cellaring an option. 94pts – $30. (August 5)

Nucos – Vuelo – Carmenere– 2019. The fruit here is rich, ripe and dense. The palate is immensely satisfying, with a degree of silkiness to the fruit, decent weight and gravely tannins that add texture and depth. A great mid-week red from this underrated variety. 91pts- $13 from Aldi. (August 5)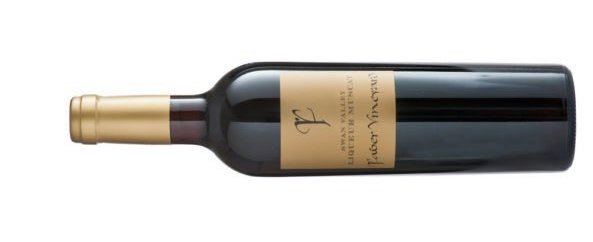 Faber – Liqueur Muscat – NV. Intense fruit, with gentle rancio characters on the nose. The palate is rich, viscous, complex, intense and textured, with caramel, coffee and chocolate notes. Rich and rewarding and very very long, this is delicious. Not subtle, and all the better for it. 95-96pts – $60. (August 1)

Stanton & Killeen – Classic Topaque – NV. Raisins, spice and gentle rancio leads to drying tea leaf notes and acidity. Viscous, mouth-coating and seamless, the addition of younger material giving freshness and balance. Evolves and lingers for what feels like minutes. 12-year average age. Warning: This is so easy to drink. 95+pts – $38 (500mls). (August 1)
Morris – Classic Muscat – NV. This has a real wow factor. Rich toffee, coffee and caramel leads to a finish that is balanced, long, succulent and near seamless. Brilliantly made, using a blend of older and young material to maintain freshness. A delight to drink and outrageous value. 95pts – $25 (500mls). (August 1)