Wine Reviews By Barry Weinman
In his most recent article, Brendan Jansen takes a moment to analyse some of the challenges about objectively assessing wines. It is well worth a read!
Don't forget to sign up for the Fine Wine Club Newsletter. Delivered once every 4 – 6 weeks, the newsletter lists all the Wines of the Week for the previous month, as well as providing links to all new articles. Best of all, it is free.

Evans & Tate – Chardonnay – Redbrook – Reserve – 2014 ($65). Honeysuckle, melon and zesty grapefruit notes. The palate is taut and reserved, more so than the 2015. Lanolin, minerals, driving acidity. A taut, shy wine right now, this is worthy of spending years in the cellar to let the fruit express. (Feb 4)

Evans & Tate – Shiraz – Redbrook – Estate – 2016. An explosion of super sweet fruit in the plum and red berry spectrum, with spice notes building in the glass. The palate is flooded by white pepper and spice, with the structural components keeping the fruit in check. A very impressive wine that, whilst delicious now, will be much better in 10 years' time (fruit cold soaked with a proportion of whole-bunch). (Feb 4)
Evans & Tate – Shiraz – Redbrook – Reserve – 2013. More restrained and reticent than the Estate. The palate is sophisticated and complete, with hints of mint, vanilla and supple spice. Only 20% new oak, but this makes an impact in a positive way. A textural treat that is sure to age well. (Feb 4)

Evans & Tate – Cabernet Sauvignon – Redbrook – Reserve – 2013.  Inky, intense, powerful and brooding, with chewy tannins. Tight, structured, very long, with the oak barely noticeable. Needs a decade to open and will continue to improve for many more years, yet you can already see the quality of the fruit open up with air. (Feb 4)
Recent Articles
Brendan Jansen: 17 February 2018
Can wine appraisal ever be truly objective? There are two extremes in the argument: the first is that wine appreciation is wholly subjective – "You know what you like, and that is the only important thing…" This position holds that, it does not matter what others think, what the individual enjoys, and regards as desirable, is all that matters….
Barry Weinman: 4th February 2019
Evans & Tate has had a chequered history. Established by the Evans and Tate families in 1974, the original Redbrook vineyard was planted in 1975. In 1983 the partnership broke up, with the Tate family taking control of the winery.
Brendan Jansen: 27th January 2019
Wine quality is difficult to define, but is often spoken about in terms of the degree of complexity of wine bouquet and flavours, the length and persistence of these flavours on the palate, the intensity of aromas and taste, and the overall balance of the core elements of the wine. (Read More)
Barry Weinman: 19th January 2019
Established in 1973 by David and Heather Watson, Woodlands is one of the earliest vineyards in the Margaret River region. The original Woodlands vineyard has a total of 10 hectares under vine, many of which are now approaching 40 years of age.
Barry Weinman: 19th January 2018
The key feature of all the wines reviewed is drinkability. This is a cross-section of affordable Pinots that will provide uncomplicated drinking over the summer months.
There is also a good value red from the south of France that is excellent value (From Lamont's Cottesloe).
Value for money Chardonnay can be elusive, so the panel was pleased to be able to recommend four wines at a range of prices that will make for excellent drinking this summer.
18th December 2018
This was an extraordinary tasting with every wine being worthy of a place on your Christmas table. The wines ranged in price from under $100 to over $500, and there was a variety of styles at each price point.
9th December 2018
Depending on your budget, any of these will provide drinking pleasure over the summer months.
Barry Weinman: 8th November 2018
For a number of years now, John Jens at Lamont's has been importing a number of producers' wines direct from Burgundy. This has allowed him to keep the prices down, by removing the costs associated with having a broker, importer and local wholesaler all taking a margin.
Barry Weinman: 24th October 2018
The panel was in a tough mood this week, with only three out of the fifteen wines tasted making it to this review. Interestingly, the top wines came from Brash and Avani. Both are wineries that I am unfamiliar with.
20th October 2018
Vasse Felix's recent form with Chardonnay continues with the excellent 2016 vintage. The other highlight was the Suckfizzle. This is the first time that I have seen a Chardonnay under this label and it is an excellent effort. The very cool climate fruit is a contrast in style to the Vasse Felix and would take 5 years in the cellar with ease.
Barry Weinman: 8th October 2018
It was no surprise that the wines from Victory Point, Higher Planes and Fraser Gallop shone in this tasting. What did surprise though, was that these premium Margaret River Cabernets can all be picked up for under $40 a bottle.
28th September 2018
Over the last few years, wines from Aldi have received a few good reviews in the media, especially overseas. Now that they are well established in Western Australia, I took the opportunity to taste their range of Tempranillos from Spain which, remarkably, included a pair of Reservas for under $10 a bottle.
Barry Weinman: 16th September 2018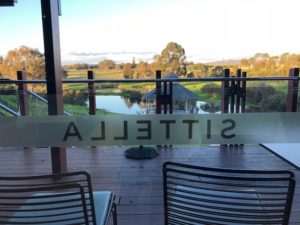 The first vintage of Sittella's Sparkling Chenin was in 2001, and the wine has proved to be very popular ever since. And is the biggest selling wine in their range. The style has evolved over time, becoming gradually drier and more refined. One thing that has remained however, is the vibrancy and freshness that makes this such an easy drink.
10th September 2018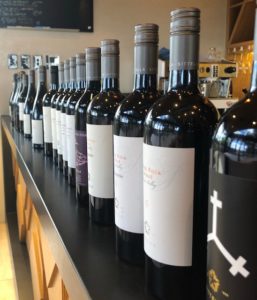 The Berns Family started Sittella with the purchase of land in the Swan Valley in 1993 that now houses the winery and vineyards. They subsequently bought and sold (in 2003) a vineyard in Margaret River, before purchasing their definitive Margaret River vineyard in the Wilyabrup sub district in 2010. This is a mature vineyard planted on heavy loam/gravel soils.