Wine Reviews By Barry Weinman
Wines of the Week

Picardy – Pinot Noir – 2018 (18.5/20pts – $45). Pretty, refined and elegant with the superb fruit the focus.  The balance is a highlight, with silky tannins and fruit that lingers for some time.  The savoury, structural components build on the finish adding depth.  A complete and quite beautiful wine with surprising power.  Now – 5 years. (May18).

Picardy – Pinot Noir – Tête de Cuvée – 2018 (18.6/20pts – $70). Whilst pretty and fragrant, there is more power, depth and structure here compared to the Estate.  Made in a Burgundian style, with a focus on texture and length of flavours.  Yet ultimately, the precise fruit is the star.  3 – 5 years cellaring recommended. (May18).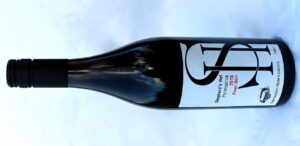 Shepard's Hut – Pinot Noir – Porongurup – 2018 (18/20pts – $30). Bright and fresh, with a delicious savoury edge that adds depth to both the nose and palate. This has cherry, plum, spice and supple texture in a medium-bodied wine that deserves to be popular. Not easy to find, but brilliant value. Try Lamont's in Cottesloe or Steve's in Nedlands. http://shepherdshutwines.com.au/ (Nov 2019)

Sittella – Cuvee Blanc    – NV (18/20pts – $32). Fine, elegant and refined, with subtle stone fruit and lovely refreshing acidity. The mouthfeel is the highlight, with near seamless palate transition and excellent length and creamy texture. A precise wine that has grace and presence. Great value. (18 months on lees, 7 g/l dosage). (May 7)

Sittella – Cuvee Rose – NV (18.2/20pts – $34). Very fine mousse in the glass and on the palate. The red fruit is more pronounced here, with fresh strawberry and cherry notes. The palate richer and more rounded, with great length and subtle power. Autolytic characters and gentle grip add depth. (24 months on lees, 6.5 g/l). (May 7)

Sittella – Grand Vintage – Marie Christien Lugten – 2015 (18.5/20pts – $42). Leaner, finer and more elegant, with citrus-like fruit and subtle yeasty notes. The palate is restrained and taut, with underlying fruit power. As it warmed up, the fruit really built. An incredibly fine wine that deserves a year or two in the cellar. (4 years on lees, 7g/l). (May 7)
Recent Articles
18th May 2020
The Pannell family are stalwarts of the Australian wine industry.  Bill and Sandra founded Moss Wood in 1969, before moving their focus to Pemberton in 1993 with the establishment of Picardy.
First published in the Western Suburbs Weekly in November 2019
Given the rapid increase in the number of high-quality wines from Margaret River, Great Southern and Swan Valley, it has never been a better time to "shop local" for all our wine drinking needs. And we need only look to our east coast neighbours to fill in the gaps.
Barry Weinman: 7th May 2020
When I sat down to write this review, my intention was to write about a cross-section of the Sittella's range, given they make excellent (and great value) white and red wines from Margaret River, Swan Valley, Pemberton and Frankland.
Cabernet Sauvignon: April 2020
10th April 2020
I hope you and your family are safe and well during this difficult times.
Given everything that is happening globally, it seems a bit irreverent to be reviewing fine wines. But given that we are living in relative isolation, a decent bottle of wine at the end of the week might bring a little consolation.
18th March 2020
In recent years, Cullen's Kevin John has been one of my favourite Chardonnays from Margaret River, holding its own against the region's best. So the release of the 2018 vintage is eagerly anticipated.
20th April 2020
Over the last few weeks (before the COVID-19 shutdown), the panel had a first look at several producers.
27th March 2018
Depending on who you believe, there are somewhere between 6000 and 15,000 unique grape varieties grown globally. Of course, only a proportion of these are used for wine production, and even less are in common production.
11th March 2020
Unlike Cabernet or Shiraz, Nebbiolo is not a household name here in Australia. Yet some of the world's great wines are made from this grape from the Piedmont region in Italy. The two key districts are Barbaresco and Barolo.
Barolo, whilst not a household name in Australia, is a wine of great repute. The neighboring village of Barbaresco, being only 1/3 of the size of Barolo, does not have quite the same recognition, but the wines can be just as impressive.
21st February 2020
The new year has given me the opportunity to try wines from a number of wineries that are new to WA or have had limited distribution in the past. The most exciting aspect of the tastings were the opportunity to try several different grape varieties, or wines made in styles that are different to what we are used to here in the west.
6th February 2020
Cabernet Sauvignon and Chardonnay are the heart and soul of Margaret River wines and producers are typically trying to make ever finer wines in a style that we know and love.
29th January 2020
If I had to choose one word to describe Amelia Park, it would be polished. From the impressive cellar door, to the superb restaurant and refined and elegant wines, every detail has been executed with great skill and attention to detail.
19th December 2019
My favourite Champagne over the last few years has been Charles Heidsieck's Brut Reserve.
Yes, this is a superb Champagne, but it also has something to do with the fact that it has been served routinely on Singapore Airlines in Business Class.
25th November 2019
When rating and reviewing wines, there are a number of points systems in use globally. This includes scoring wines out of 5, 20 or 100. On top of this some reviewers use a "star" system, whilst wine shows use gold, silver and bronze medals to demonstrate different levels of quality
28th November 2019
Credaro may not be a household name here in Perth, but the Credaro family is well known in the Margaret River region. In 1922, the family emigrated from Italy and established a farm in Carbanup, in the northern part of the region and have been there ever since.
Brendan Jansen MW: 28th November 2019
A Grenache masterclass at the Master of Wine (MW) seminar took us to Fox Creek Winery in McLaren Vale. We were hosted by Marketing Manager James Carman and Winemaker Ben Tanzer.
Brendan Jansen MW: 25th November 2019
A day trip to the Adelaide Hills as part of the MW seminar culminated in a tasting and lunch at Anderson Hill winery. Producers from the newly defined subregion gathered to enlighten us about the benefits and rationale of naming their subregion, and to outline specific characteristics of the area.
Barry Weinman: 25th November 2019
This article first appeared in the Western Suburbs Weekly on the 22nd November 2019
In James Halliday's Top 100 wines, a remarkable 27% of the wines reviewed came from Western Australia. South Australia was next best with 25%. To put these figures into perspective, Western Australia accounts for only 5% of all of Australia's wine, whereas South Australia produces 50%.
Brendan Jansen MW: 20th November 2019
What a privilege to have been included in a small select group of wine writers and experts to celebrate Mark Messenger's 21 years at Juniper Estate. For the tasting, Mark whetted our appetite with a young and old example each of Semillon, Chardonnay and Shiraz, before we embarked on the mammoth vertical tasting comprising 21 vintages of the Juniper Estate Margaret River Cabernet Sauvignon (minus the 2006, when the fruit didn't come up to scratch).
Barry Weinman: 5th October 2019
Riesling has been the perennial bridesmaid of the Australian wine scene. Capable of breathtaking beauty, but routinely overlooked in favour of more overt wines such as Sauvignon Blanc and complex, approachable Chardonnay.
Brendan Jansen MW: 10th December 2019
Each year, the Institute's Bordeaux tasting is one of the most anticipated and well-attended tasting events on the calendar. The Institute holds Claret tastings in the USA and Australia annually also, but the event in Vintner's Hall in London is arguably the biggest. Again, the event was sold out this year.
Brendan Jansen MW: 10th October 2019
My recent visit to Tasmania was my first, and not wanting to bite off more of the Apple Isle than I could chew, I limited my winery visits to the Pipers River area and the south around Hobart and the Coal River Valley. I was immediately struck by the diversity of terroirs, even those in very close geographical proximity, and foremost among my inquiry was an attempt to make sense of the Tasmanian wine geography.
Barry Weinman: 23 October 2019
The life of a wine taster may sound glamorous, tasting dozens of wines each week, trying to find high quality and good value wines that we are happy to recommend. But the reality is often quite different from the image.
Brendan Jansen MW: 21st October 2019
In well-established Old World wine regions, producers can command prices many times that of their neighbouring competitors, based upon reputation. Prices can vary hugely for wines of different producers from, for example, the very same Burgundian commune and vineyard quality designation.
Brendan Jansen MW: 7th October 2019
There is no shortage of passion in the wine industry. But rarely is the confluence of factors of passion, technical know-how, economic backing and singularity of focus found together.
Sittella wines is, I believe, an example of such an establishment. Founded in 1993, with the winery built in 1998, what began as a hobby has become a sophisticated operation.
Brendan Jansen MW
13th September 2019
France has long been regarded, and regarded itself, as the centre of the wine universe. This is understandable, given the offerings of classic wine production areas such as Burgundy, Bordeaux, Champagne, the Loire and Rhone Valleys, and Alsace, to name but a few. (More)
8th August 2019
As it is with all professions, some winemakers are more capable than others. And then there is the elite few, who seem to be able to regularly achieve things that others can't. Perhaps it is a result of hard work, technical expertise, passion, a special understanding of the vineyards, or even an innate affinity for turning grapes into wine.
Brendan Jansen MW: 2nd August 2019
My word! It is always wonderful to discover a new and relatively little-known producer, churning our really delicious wines at bargain prices. These situations do not happen often, and usually don't last, as the hype can take over, and prices are hiked.
10th July 2019
It is always an interesting exercise when two bottles of the same wine end up in a tasting, or in tastings that are close together, as it is a chance for panel members to measure the consistency of their notes and scores. The closer the scores, the happier the panel. (Read More)
15th June 2019
In the course of my work, I spend a large amount of time traveling internationally. This includes regular travel on Singapore Airlines, Qantas, Cathay Pacific and Thai Airways, as well as less frequent trips on Malaysian, Asiana etc.
By far the best wine that is regularly served in Business Class on any of these flights is the Charles Heidsieck Champagne served by Singapore Airlines. A superb wine of great complexity and finesse. Interestingly, I believe the wine being served is a much more recent disgorgement than that which is available in Australia.
For something a little different, I recently flew six sectors on Emirates, becoming well acquainted with the wines being served both in the lounge and on the plane. (Read More)
17th June 2019
For those who have been following my reviews for some time, you will have noted that there are some wineries that get reviewed more often than others. One of those is Shingleback and another is Angove. Both wineries are making wines at a variety of price points that are class- leading.
Barry Weinman: 24th June 2019
I love Chardonnay. If I had to choose just one white wine style to drink, this would be it. Part of the appeal is the versatility that the grape affords. From zesty, racy unoaked styles made famous by Chablis, to the powerful rich and textured White Burgundies, there is a style for every occasion.
Barry Weinman: 31st June 2019
In the global wine market, Western Australian wines are positively cheap, when quality is factored in. In an effort to lift the profile internationally, a number of producers have released, or are planning to release limited edition Reserve wines at a higher price point.
Brendan Jansen MW: May 28th 2019
It is no surprise that we return to familiar brands, styles and varieties in wine choice, and no surprise that we rely on the recommendation or advice of others in making our choice. The subject of fashion in wine, and the importance of a brand's story was the subject of a previous wine musing…!