Wine Reviews By Barry Weinman
Wines of the Week

Sittella – Grand Vintage – Blanc de Blanc -2016. This is an amazing wine. Very fine and refined, with subtle power shimmering across the breadth of the palate. There is great length and a drying finish that possesses excellent balance (Dosage 5g/l). A couple of years under cork should reward greatly and I have pointed this accordingly. 95pts -$50. (8 December).

Sittella – Grand Vintage – Marie Christien Lugten – 2016. Richness and power to the fore here. This has more of the brioche characters on the palate and excellent depth and texture. This is less approachable than the Blanc de Blancs and needs a few years to really flesh out. A serious wine that also happens to be sparkling! 96pts $50. (8 December).

Sittella – Grand Vintage – Rose – 2016. What a beautiful wine. Pristine fruit, the subtle power and depth presenting with grace and elegance. As it warms, the fruit weight really shines. Made with the addition of 10% red wine using specific clonal selections to produce the vibrant colour. A portion of malolactic fermentation adds creamy texture. 95+pts – $50. (8 December).

Sevenhill – 27 Miles – Riesling – 2021. The changes in the vineyard and winery at Sevenhill are evident here. Lovely Clare fruit showing slate, lemon and mineral notes. The palate is taut and refreshing, with hints of floral sherbet. The elegance and silky texture are a feature on the finish. Age-worthy and very good. 93+pts – $50. (November 24).

Sevenhill – Open Range – Grenache – 2020. Pretty and supple, with bright juicy berry fruit supported by gentle savoury notes. On the palate, this is all about the joyful fruit, with gentle winemaking inputs adding to the package. Not complicated or serious but an excellent drink. The potential at Sevenhill is starting to show with this wine. 92pts – $80. (November 24).

Rosabrook – Dear Father – Cabernet Sauvignon – 2019. This is intense and powerful, with quality fruit at the core. The balance is exemplary, with the fine textural notes providing a frame for the fruit. Delicious now but would also benefit from ten years in the cellar. A complete wine and a contender for best value Cabernet in 2021. 95pts – $35. (November 24
Recent Articles
16 December 2021
This is the first time that I have tried the wines and the outcomes are very impressive. Overall, the wines are clean, fresh and very well made in a modern style. There was also excellent consistency of quality across the range.
8th December 2021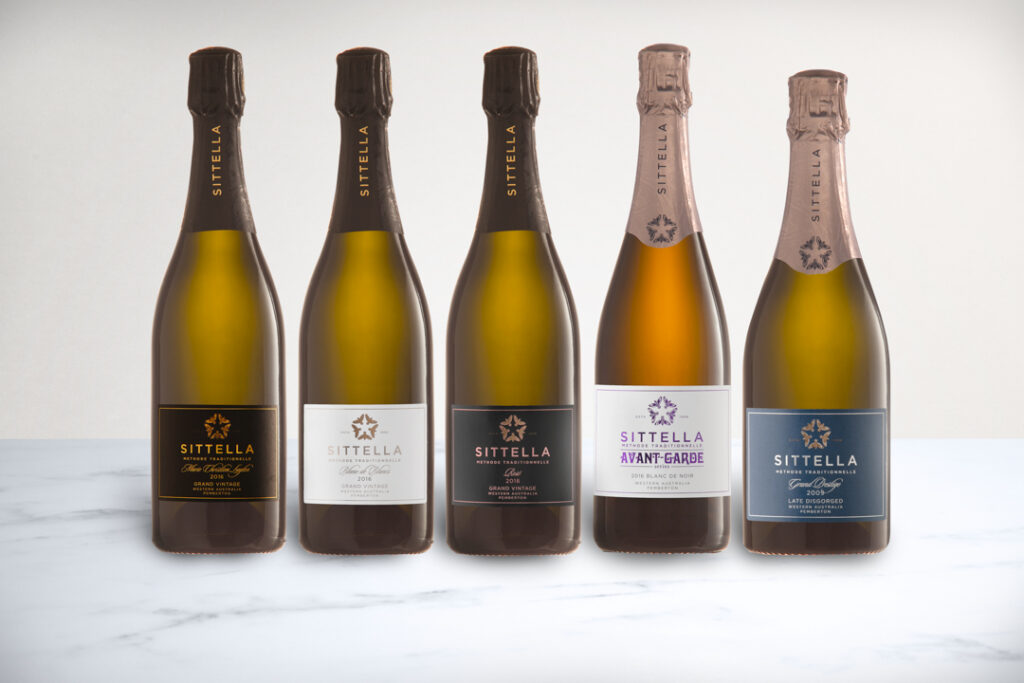 2021 marks the 20th year of sparkling wine production at Sittella and to celebrate, the winery has released several new wines that are really quite extraordinary.
24th November 2021
The importance of serving wines at the correct temperature was highlighted to me with this tasting. We were lucky enough to taste through a range of Pinots from Lowestoft, the Fogarty Wine Group's new venture in Tasmania.
Barry Weinman: 17th November 2021
Like many wine lovers, Nigel Morlet and Phillipa Lamont dreamt of taking their passion for wine to the next level and starting a vineyard.
Grant Burge 2021 Premium Release
8th November 2021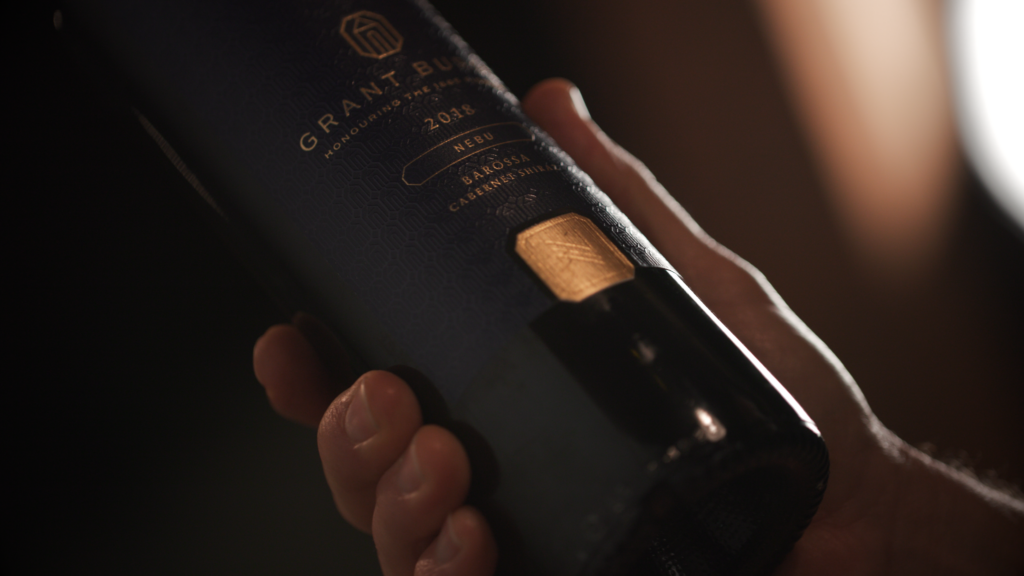 A change of ownership must be a very challenging time for a winery with a history as long as Grant Burge. The Burge family arrived in the Barossa in 1865 and have five generations of winemaking experience.
Barry Weinman: 29th October 2021

In my book, Singlefile has been one of the top ten wineries in Western Australia for several years now. Brilliant quality and excellent value have set them apart from most other producers.
20th October 2021
Geoff Merrill Wines are synonymous with McLaren Vale.
The first thing that struck me when reviewing the Geoff Merrill wines was the extra bottle age on the reds. It is great to see quality wines on the market with 6-7 years under their belt.
5th October 2021
Juniper Estate have commenced a rebranding of their range to allow for better segmentation in the market. The range includes:
Crossing is where the entry level wines are found
Canvas is for their non-traditional (for Margaret River) varieties
Three Fields focuses on traditional Margaret River varietals and will have the greatest commercial availability
Higher Planes highlights fruit from the Karridale vineyard
Estate showcases the Wilyabrup vineyard
Cornerstone is the super-premium range featuring both Wilyabrup and Karridale
Barry Weinman: 2nd October 2021
To coincide with their 50th year in McLaren Vale Richard Hamilton has rebranded their range with striking new packaging. The first wines in the new packaging have been released under the estate range, with the other tiers to follow.
I reviewed the Shiraz and Cabernet, and both represent excellent drinking for the price, especially given the mature vineyards from which the fruit is sourced.
 27th September 2021
A trip to Margaret River would hardly be complete without having lunch at Leeuwin Estate. The combination of great wines and superb food is irresistible.
Whilst there, I took the opportunity to try (and retry in some cases) some of the recent release wines and compare these to a few back vintages.
23rd September 2021
There were several highlights in this tasting including:
The 2017 Hutton Vale Grenache/Mataro is a bit of a treat. Great fruit quality that has been massaged in the winery. Fragrant, ripe and supple. The wine spent 24 months in oak, of which 20% is new.
23rd September 2021
Superficially at least, there has been significant changes at Houghton in recent years. None more so than the sale of the original winery in the Swan Valley. But in reality, this was just a superficial measure, as the heart of Houghton had moved years ago to their winemaking facilities in Nannup.
Evoi: Pre-Release Tasting – Sept 2021
10th September 2021
I first became acquainted with Evoi wines 18 months ago at the behest of Brendan Jansen MW. He raved about the quality and value on offer. At the end of my visit, I was in full agreement…
5th September 2021
The latest Castle Rock Rieslings are a fascinating trio of wines. The fruit for the Porongurup and Skywalk is exactly the same, with the free run juice going into the Porongurup and the light pressings going into the Skywalk…
1st September 2021
If, like me, you are a fan of Riesling, then the wines of Grosset need no introduction. After all, they have been lauded by both consumers and critics for more than two decades…
23th August 2021
In what must surely be the most exciting news in Australian wine this year, Ross Pamment has taken on the role of Senior Winemaker at Sandalford. Given the mature vineyard holdings that Sandalford have, I am very keen to see the results.
17th August 2021
Peccavi Estate was founded by Jeremy Muller, as the culmination of a global search for an ideal vineyard location.
Muller purchased an established 16-hectare vineyard sitting in the Yallingup sub-region of Margaret River and set about adding new clones of Merlot to further improve the varietal composition.
15th August 2021
Virginia Wilcox and the team at Vasse Felix could never be accused of resting on their laurels. Vintage after vintage, Vasse Felix has produced superb wines at all price points. Yet each year, they look to make incremental changes to try and elevate each wine just that little bit more.
8th August 2021
I was saddened when Houghton closed down their Swan Valley operations and sold off the winery. So much of Western Australia's winemaking history can be linked to the winery and the people who have worked there.
5th August 2021
When it comes to Shiraz, Australia really is the lucky country! As a consumer, not only are we spoilt for choice when it comes to the different expressions of Shiraz, we are also blessed that there is extraordinary value to be had.
1st August 2021
Australian fortified wines are amongst the great bargains in the wine world. The price to quality ratio is right off the scale.
Margaret River has been blessed with a seemingly never-ending run of very good vintages, starting with the 2007 vintage and continuing to this day. I am not aware of any other region globally that has ever been able to achieve this level of consistency!
Barry Weinman: 12th June 2021
Porongorup producer Duke's has developed a reputation in recent years for making some of Australia's best rieslings. The combination of high quality fruit and sympathetic winemaking by the talented Rob Diletti has proved a winner.
3rd June 2021
With the change in the weather, my mind automatically drifts to bigger, richer reds to drink with a hearty winter casserole or a comforting curry.
Barry Weinman
Prep time: 15 Minutes
Cooking time: 90 minutes
This really is the easiest of recipes, is healthy and delicious, and takes almost no effort. And the ingredients are straight from the supermarket. The only proviso is that it is best to cook this the day before, to allow the flavours to infuse the meat.
Barry Weinman: 28th May 2021
When it comes to reviewing and recommending wine, perspective is everything in my opinion. There are three steps that I take to reduce bias and improve objectivity.
Brendan Jansen MW: 19th May 2021
It is rare that I taste the range of wines from a single producer and am enamoured by all of them. I set out to write this article intending to utilise one or two wines from the range to showcase the producer, but I simply could not choose!
Barry Weinman: 11th April 2020
Like many other wineries in Australia, the land on which 3drops vineyards sit started life as a farm in Mt Barker. In the late 1990's the Bradbury family diversified into olives and wine.
Barry Weinman: 8th March 2021
For many wine lovers, Pinot Noir remains the holy grail of wine drinking. There is the potential to produce great great wines, however the variety can be almost impossible to get right in less than ideal climatic conditions. to get right in the vineyard and in the winery.
27th March 2021
Whilst it is good to be able to review wines from a cross-section of producers, there are some wines that justify being reviewed each year, as they form the standard by which all other producers are judged.
22nd March 2021
I was lucky enough to have a sneak preview of several yet to be released Margaret River Cabernets, including the 2018s from Brookland Valley. As good as the Estate is, the Reserve is just that little bit more special. Both are worth looking out for.
Premium Chardonnay – First Impressions
25th February 2021
This was one of the more interesting tastings that I have done recently, as it gave me the opportunity to review a number of current release wines, as well as several excellent wines that will not be released for some time.