Wine Reviews By Barry Weinman
Wines of the Week
Frankland Estate – Alter Weg – Riesling – 2021. Taut, fine with fruit and acid in the lemony spectrum. On the palate, this really shines. Long and near seamless, with high quality fruit that really fills out on the mid-palate with air. This is in a different style to the Australian norm, with gentle phenolics and subtle worked (barrel ferment) characters. Worth trying to see how different Riesling can be. 93pts – $34.

Freya and Jules – Riesling – 2021. This is all floral and pretty, with steely notes, minerals and a hint of pear. There is gentle viscosity which greatly adds to the appeal, yet there are no overt phenolics. Gentle lime acidity adds freshness and vitality. Superb value from Aldi. 92+pts – $9 (June15)


Lost Farm – Pinot Noir – 2021. A lovely wine that combines elegant, ripe fruit, with savoury, earthy notes. Minerality and even a touch of sea spray on the close. Lithe, elegant, supple, this builds depth and a slightly chewy texture with air. Very satisfying, if just a little closed at this early stage. Give it a few years. 94pts – $42. (June15)

Wynns – Harold – Cabernet Sauvignon – 2018. The purity of fruit here is outstanding. This does not have the showy vibrancy of some of the Margaret River wines that we are used to, but it has a quiet confidence in the way that it has captured the essence of Cabernet. Peppermint, cassis and gentle spice all evolve on a seamless palate. Great length of flavours. Beautiful now or in 10 – 20 years. 96pts (June15)

Houghton – Stripe Range – White Classic – 2021. This is quite neutral on opening, with subtle depth and weight. This is an intriguing wine in that the drinking pleasure it delivers is greater than a sum of its parts. History suggests that a few years in the bottle will see this flesh out nicely. 91pts. (June 10).

Houghton – Stripe Range – Cabernet Sauvignon – 2019. Fresh, vibrant, juicy and succulent. Gentle savoury oak and fine tannins add to the appeal. This could be the perfect mid-week pasta wine for those who don't want to spend a bomb. 91pts. (June 10)
Recent Articles
15th June 2022
The highlights of my tasting month were a pair of Cabernets that were both spectacular, with their different regional characteristics stamped on each, along with another bargain from Aldi.
Wynns 2018 Harold is a superb example of Coonawarra Cabernet. Great purity of fruit combined with subtle, sympathetic winemaking. Peppermint and Cassis play key roles. I liked this so much that I immediately ordered a six-pack for the cellar.
Barry Weinman: 10th June 2022
Under the ownership of Accolade, there have been a lot of changes at Houghton. But fortunately for wine drinkers, the quality of the wines has not seemed to suffer, be it at the premium end with wines such as Jack Mann, or at the affordable end of the pricing spectrum.
6th June 2022
To put on a benchmark tasting where your wines are up against some of the country's finest takes a brave, self-assured winery. The obvious risk is that the comparator's wines will look better than your own.
The team at Frankland Estate have a quiet confidence in the quality of their wines and did not hesitate to show them alongside a strong line up of comparators. And their wines held their own and then some.
Barry Weinman: 13th May 2022
Brian Croser is a stalwart of the Picadilly Valley in the Adelaide hills, having established Petaluma winery in 1976. The base for Petaluma was the Tiers Vineyard.
In the third part of this series, I have reviewed wines by Jacquart, Moet, Roederer & Ruinart.
3rd April 2022
The title for this series of articles is very specific to a point in time for an important reason. Non-vintage Champagne is not a homogenous product and there are a number of factors that can influence how it tastes.
22nd March 2022
When it comes to pioneering vineyards in the Southwest of Western Australia, people automatically think of the stalwarts of the Margaret River region. But plantings in Mt Barker actually precede this Margaret River (by a year or so).
16th March 2022.
As someone who tastes a lot of wines each week, I rarely take the time to visit cellar doors when I am on holiday. And to be fair, my wife is not as interested in wine, so repeated winery visits have the potential to become a bit tedious.
So over a week in the Great Southern district, I only visited three wineries. And each experience was dramatically different.
3rd March 2022
Some of the big guns were out in this tasting and they did not disappoint.
Cullen's 2020 Diana Madeline is a superb wine. The generosity of flavours are a highlight. Meanwhile at Moss Wood, the Ribbon Vale reds stole the show from their big brother. The Merlot was a real surprise package.
22 February 2022
If I had to use one word to describe the team at Soul Growers, it would be passionate. The enthusiasm, dedication and attention to detail is evident in everything that they do.
18th February 2022
There were a number of highlights for this tasting starting with the soon to be released 2020 Farvie's from Swinney. These wines are truly stunning.
The panel was also stunned by the quality of the two wines from Domaine Belle. If the rest of the range is on a par with these, then this will be one of the finds of the year
Premium Western Australian Chardonnay
16 February 2022
Western Australian wine is a bargain on the world wine stage. With the great wines from France selling for upwards of $1000 per bottle, the likes of Cullen, Leeuwin and Vasse Felix are very good value by comparison.
8th February 2022
Shepherd's Hut wines started as a diversification opportunity for the Wishart family, during one of the many agricultural downturns that farmers have had to deal with. The first vines were planted in 1996 and, in 2020, management of the property and vineyards was handed on to Laura Wishart, Michael's granddaughter.
3rd February 2022
Drinking wine during a hot Australian summer can be a challenging experience. The wines can heat up quickly, leaving the whites tasting flat and unexciting and the reds overblown, flabby and alcoholic.
16 December 2021
This is the first time that I have tried the wines and the outcomes are very impressive. Overall, the wines are clean, fresh and very well made in a modern style. There was also excellent consistency of quality across the range.
8th December 2021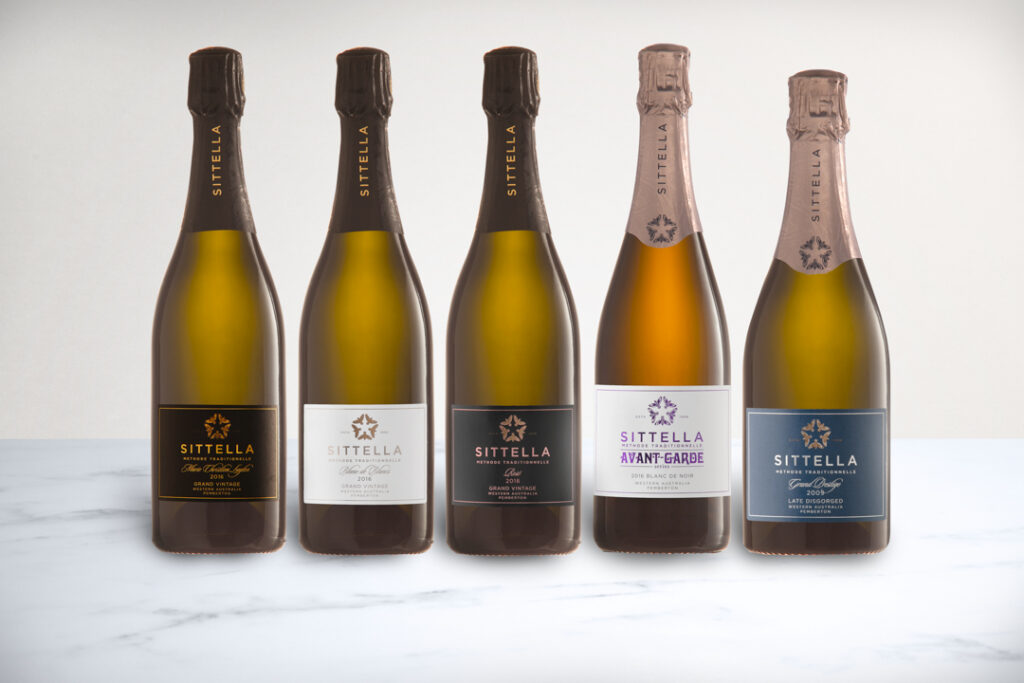 2021 marks the 20th year of sparkling wine production at Sittella and to celebrate, the winery has released several new wines that are really quite extraordinary.
24th November 2021
The importance of serving wines at the correct temperature was highlighted to me with this tasting. We were lucky enough to taste through a range of Pinots from Lowestoft, the Fogarty Wine Group's new venture in Tasmania.
Barry Weinman: 17th November 2021
Like many wine lovers, Nigel Morlet and Phillipa Lamont dreamt of taking their passion for wine to the next level and starting a vineyard.
Grant Burge 2021 Premium Release
8th November 2021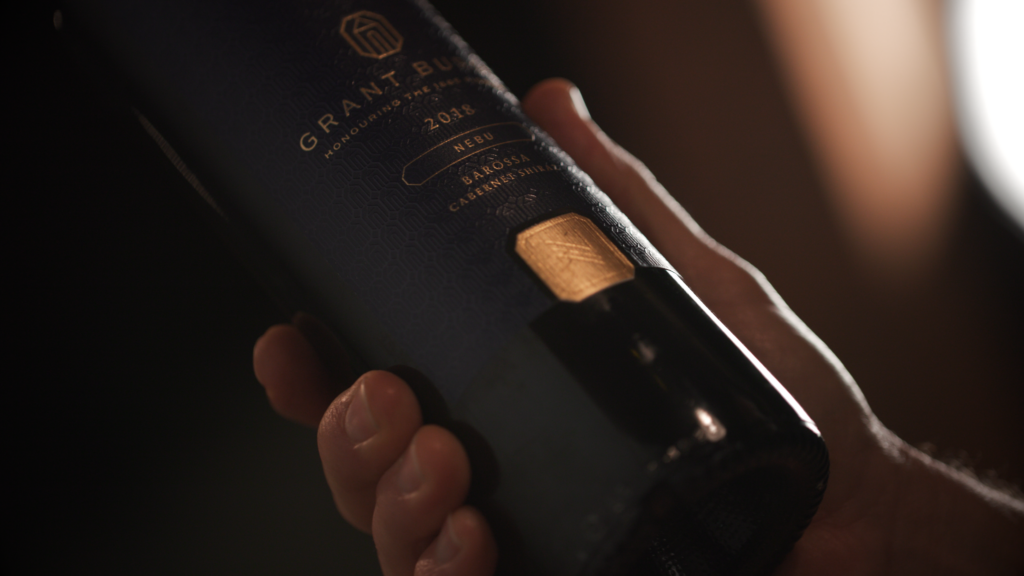 A change of ownership must be a very challenging time for a winery with a history as long as Grant Burge. The Burge family arrived in the Barossa in 1865 and have five generations of winemaking experience.
Barry Weinman: 29th October 2021

In my book, Singlefile has been one of the top ten wineries in Western Australia for several years now. Brilliant quality and excellent value have set them apart from most other producers.
20th October 2021
Geoff Merrill Wines are synonymous with McLaren Vale.
The first thing that struck me when reviewing the Geoff Merrill wines was the extra bottle age on the reds. It is great to see quality wines on the market with 6-7 years under their belt.
5th October 2021
Juniper Estate have commenced a rebranding of their range to allow for better segmentation in the market. The range includes:
Crossing is where the entry level wines are found
Canvas is for their non-traditional (for Margaret River) varieties
Three Fields focuses on traditional Margaret River varietals and will have the greatest commercial availability
Higher Planes highlights fruit from the Karridale vineyard
Estate showcases the Wilyabrup vineyard
Cornerstone is the super-premium range featuring both Wilyabrup and Karridale
Barry Weinman: 2nd October 2021
To coincide with their 50th year in McLaren Vale Richard Hamilton has rebranded their range with striking new packaging. The first wines in the new packaging have been released under the estate range, with the other tiers to follow.
I reviewed the Shiraz and Cabernet, and both represent excellent drinking for the price, especially given the mature vineyards from which the fruit is sourced.
27th September 2021
A trip to Margaret River would hardly be complete without having lunch at Leeuwin Estate. The combination of great wines and superb food is irresistible.
Whilst there, I took the opportunity to try (and retry in some cases) some of the recent release wines and compare these to a few back vintages.
23rd September 2021
There were several highlights in this tasting including:
The 2017 Hutton Vale Grenache/Mataro is a bit of a treat. Great fruit quality that has been massaged in the winery. Fragrant, ripe and supple. The wine spent 24 months in oak, of which 20% is new.
23rd September 2021
Superficially at least, there has been significant changes at Houghton in recent years. None more so than the sale of the original winery in the Swan Valley. But in reality, this was just a superficial measure, as the heart of Houghton had moved years ago to their winemaking facilities in Nannup.
Evoi: Pre-Release Tasting – Sept 2021
10th September 2021
I first became acquainted with Evoi wines 18 months ago at the behest of Brendan Jansen MW. He raved about the quality and value on offer. At the end of my visit, I was in full agreement…
5th September 2021
The latest Castle Rock Rieslings are a fascinating trio of wines. The fruit for the Porongurup and Skywalk is exactly the same, with the free run juice going into the Porongurup and the light pressings going into the Skywalk…
1st September 2021
If, like me, you are a fan of Riesling, then the wines of Grosset need no introduction. After all, they have been lauded by both consumers and critics for more than two decades…