Wine Reviews By Barry Weinman
Vasse Felix's impressive run with Chardonnay continues, with the 2016 featuring in this week's tasting.
Don't forget to sign up for the Fine Wine Club Newsletter. Delivered once every 4 – 6 weeks, the newsletter lists all the Wines of the Week for the previous month, as well as providing links to all new articles. Best of all, it is free.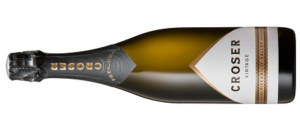 Croser – Pinot Noir/Chardonnay – Piccadilly Valley – 2013 (18.1/20pts. $33). The mid-straw colour attests to the bottle age, as does the complex, aged notes on the nose. The palate is, long, rich, intense but balanced by bright Granny Smith acidity. A powerful, food-friendly wine with excellent mouthfeel.Great Value. (December 9).

Yarra Burn – Pinot Noir/Chardonnay/Pinot Munier – Vintage – 2015 (17.5/20pts. $25). Quite a serious nose, with complex autolysis characters a feature. The palate is medium-weight, with good balance. A slightly higher dosage makes for easy drinking, but there is enough substance to the wine for those looking for a bit of complexity. Excellent value. (December 9).
Recent Articles
9th December 2018
Depending on your budget, any of these will provide drinking pleasure over the summer months.
Barry Weinman: 8th November 2018
For a number of years now, John Jens at Lamont's has been importing a number of producers' wines direct from Burgundy. This has allowed him to keep the prices down, by removing the costs associated with having a broker, importer and local wholesaler all taking a margin.
Barry Weinman: 24th October 2018
The panel was in a tough mood this week, with only three out of the fifteen wines tasted making it to this review. Interestingly, the top wines came from Brash and Avani. Both are wineries that I am unfamiliar with.
20th October 2018
Vasse Felix's recent form with Chardonnay continues with the excellent 2016 vintage. The other highlight was the Suckfizzle. This is the first time that I have seen a Chardonnay under this label and it is an excellent effort. The very cool climate fruit is a contrast in style to the Vasse Felix and would take 5 years in the cellar with ease.
Barry Weinman: 8th October 2018
It was no surprise that the wines from Victory Point, Higher Planes and Fraser Gallop shone in this tasting. What did surprise though, was that these premium Margaret River Cabernets can all be picked up for under $40 a bottle.
28th September 2018
Over the last few years, wines from Aldi have received a few good reviews in the media, especially overseas. Now that they are well established in Western Australia, I took the opportunity to taste their range of Tempranillos from Spain which, remarkably, included a pair of Reservas for under $10 a bottle.
Barry Weinman: 16th September 2018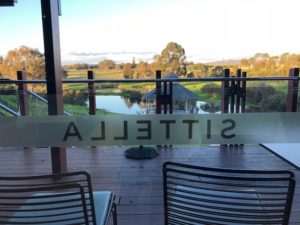 The first vintage of Sittella's Sparkling Chenin was in 2001, and the wine has proved to be very popular ever since. And is the biggest selling wine in their range. The style has evolved over time, becoming gradually drier and more refined. One thing that has remained however, is the vibrancy and freshness that makes this such an easy drink.
10th September 2018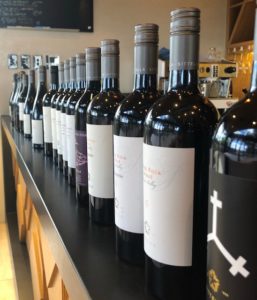 The Berns Family started Sittella with the purchase of land in the Swan Valley in 1993 that now houses the winery and vineyards. They subsequently bought and sold (in 2003) a vineyard in Margaret River, before purchasing their definitive Margaret River vineyard in the Wilyabrup sub district in 2010. This is a mature vineyard planted on heavy loam/gravel soils.
Barry Weinman: 25th August 2018
Shottesbrooke hails from McLaren Vale and got underway with the establishment of the cellar door in 1994. Given the location, it is no surprise that there is a focus on Shiraz, Grenache and Cabernet, complemented by aromatic white wines from the Adelaide Hills.
Barry Weinman: 12th August 2018
For more than 100 years, Coonawarra has been famous for its red wines, particularly those made with Cabernet Sauvignon. The region is defined by the strip of Terra Rossa soil that sits over limestone.
Barry Weinman: 4th August 2018
I have written previously about just how good Cabernet can be from the Great Southern. Wines like the Jack Mann and Cherubino speak volumes about the potential. Another fine producer of Great Southern Cabernet is Howard Park, with their flagship wine (The Abercrombie) having a significant proportion of fruit from the region.
24th July 2018
Paxton Wines was established in McLaren Vale in 1979 by David Paxton, and (ironically for the region), focused on growing Chardonnay for a number of years before transitioning its focus to Shiraz.
23rd June 2018
When it comes to selecting a dozen or so of the state's best Cabernets to put into a tasting like this, we are blessed for choice, with several well-established wineries producing some of the best Cabernet-based wines in Australia (and, perhaps, the world). There is also a new breed of wineries that are producing great wines, making the choice even more difficult.
Barry Weinman: 16 th June 2018
This week's panel tastings combined brackets of traditional varieties, as well as a selection of alternative varieties that generated a lot of discussion among the panel.
The wines reviewed are all about value, and include a smartly packaged GSM from Angove, as well as a couple of interesting reds from Patritti that are not only great drinking, they are well packaged and very affordable.