Wine Reviews By Barry Weinman
Wines of the Week

Leo Buring – Riesling – Leonay – 2019 (18.7/20pts – $40). A lovely mix of steely notes and gentle floral and citrus characters on the nose. The palate is restrained and taut, with fine, neutral acidity and a finish that feels bone dry. Great balance, with subtle depth and power, and seamless palate transition. A brilliant wine that will blossom with age. An icon! (15 August 2020).

Gilberts – Riesling – 2019 (18/20pts – $24). I like this, as it was the most approachable wine of the tasting yet has excellent lime-like fruit that is fresh and bright. Gentle, texturing phenolics and subtle viscosity add mouthfeel, with the zippy, balancing acidity carrying the finish. Great value and capable of some bottle age if desired.  From Mt Barker. (15 August 2020).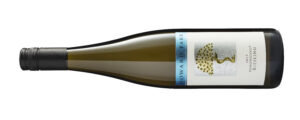 Howard Park – Riesling – Porongurup – 2019 (18.5/20pts – $35). Zesty and racy, with lime acidity, steely fruit notes and a touch of perfumed talc. The palate is concentrated and powerful, with lemony fruit building on the finish. The fruit quality is a highlight though this needs a few years to hit its straps. (15 August 2020).
Recent Articles
Brendan Jansen MW: 15th August 2020
After working at Vasse Felix winery from 1989 to 2006, Clive Otto joined Fraser Gallop wines. This is his 14th year at the helm as chief winemaker. All of Clive's wines, even those that he makes for other growers in Margaret River, have his stamp of elegance and understated austerity.
15th August 2020
At the end of a 25-wine tasting of very high-quality Riesling, I found myself reflecting on just how much I enjoyed the tasting. This was due to a number of factors. To start with, there was the purity of fruit, approachability of the wines and sheer quality of winemaking on show…
Barry Weinman: 31st  July 2020
Penfolds is a brand that needs no introductions. From the humble Koonunga Hill through to Grange, generations of Australians have built their cellars around these iconic wines.
30th July 2020
When I think of versatile red grape varieties, Cabernet Sauvignon does not normally spring to mind. Shiraz, after all, is the ultimate chameleon, thriving in all but the very coolest vineyards in the country.
Barry Weinman: 18th July 2020
I am a huge fan of Riesling, a variety that can also claim the title of best value white wine in Australia. But in the cooler months, Chardonnay is my go-to white.
Faber Vineyard: Celebrating 20 years of Riche Shiraz
16th July 2020
John Griffith established Faber in 1997 after a very successful six-year stint at Houghton.
At Faber, the aim is to craft the best wine possible from grapes most suited to the region in which they are grown. In the Swan Valley, John believes this is Shiraz, Verdelho and Muscat (for fortified wines).
2nd July 2020
World Chenin Day last week was an opportunity to move my focus to the Swan Valley. Chenin Blanc, along with Shiraz are the most important grapes grown on Perth's doorstep. And the panel celebrated with extraordinary tastings.
25th June 2020
Grenache is a most versatile variety. Originating in Spain, but made famous by the wines of Chateauneuf-du-Pape, Grenache was the most widely planted red variety in the world until the late 1990s.
Larry Cherubino first came to attention in the late 1990s as senior winemaker at Houghton. Larry oversaw an expansion of the range, and was responsible for making some brilliant (and great value) wines from across the state. The 1998 Moondah Brook Cabernet is still brilliant drinking for example.
WINE MUSINGS – BRENDAN JANSEN MW: 31st May 2020
My friends and I enjoy playing an options game, in which we serve wine to each other blinded, that is with all identifying information about the wine hidden, and then provide options for the taster to guess what the wine is. We might ask about the vintage, the producer, the origin, or the variety, for example. It is important for us that the tasters are totally blinded to the wines – sometimes even hints like the bottle shape and the capsule can offer clues. We have been known to decant bottles under cork into screwcap bottles, and vice versa, just to confuse matters!
18th May 2020
The Pannell family are stalwarts of the Australian wine industry.  Bill and Sandra founded Moss Wood in 1969, before moving their focus to Pemberton in 1993 with the establishment of Picardy.
First published in the Western Suburbs Weekly in November 2019
Given the rapid increase in the number of high-quality wines from Margaret River, Great Southern and Swan Valley, it has never been a better time to "shop local" for all our wine drinking needs. And we need only look to our east coast neighbours to fill in the gaps.
Barry Weinman: 7th May 2020
When I sat down to write this review, my intention was to write about a cross-section of the Sittella's range, given they make excellent (and great value) white and red wines from Margaret River, Swan Valley, Pemberton and Frankland.
Cabernet Sauvignon: April 2020
10th April 2020
I hope you and your family are safe and well during this difficult times.
Given everything that is happening globally, it seems a bit irreverent to be reviewing fine wines. But given that we are living in relative isolation, a decent bottle of wine at the end of the week might bring a little consolation.
18th March 2020
In recent years, Cullen's Kevin John has been one of my favourite Chardonnays from Margaret River, holding its own against the region's best. So the release of the 2018 vintage is eagerly anticipated.
20th April 2020
Over the last few weeks (before the COVID-19 shutdown), the panel had a first look at several producers.
27th March 2018
Depending on who you believe, there are somewhere between 6000 and 15,000 unique grape varieties grown globally. Of course, only a proportion of these are used for wine production, and even less are in common production.
11th March 2020
Unlike Cabernet or Shiraz, Nebbiolo is not a household name here in Australia. Yet some of the world's great wines are made from this grape from the Piedmont region in Italy. The two key districts are Barbaresco and Barolo.
Barolo, whilst not a household name in Australia, is a wine of great repute. The neighboring village of Barbaresco, being only 1/3 of the size of Barolo, does not have quite the same recognition, but the wines can be just as impressive.