Recent Tastings
22nd March 2022
When it comes to pioneering vineyards in the Southwest of Western Australia, people automatically think of the stalwarts of the Margaret River region. But plantings in Mt Barker actually precede this Margaret River (by a year or so).
24th November 2021
The importance of serving wines at the correct temperature was highlighted to me with this tasting. We were lucky enough to taste through a range of Pinots from Lowestoft, the Fogarty Wine Group's new venture in Tasmania.
Barry Weinman: 17th November 2021
Like many wine lovers, Nigel Morlet and Phillipa Lamont dreamt of taking their passion for wine to the next level and starting a vineyard.
Grant Burge 2021 Premium Release
8th November 2021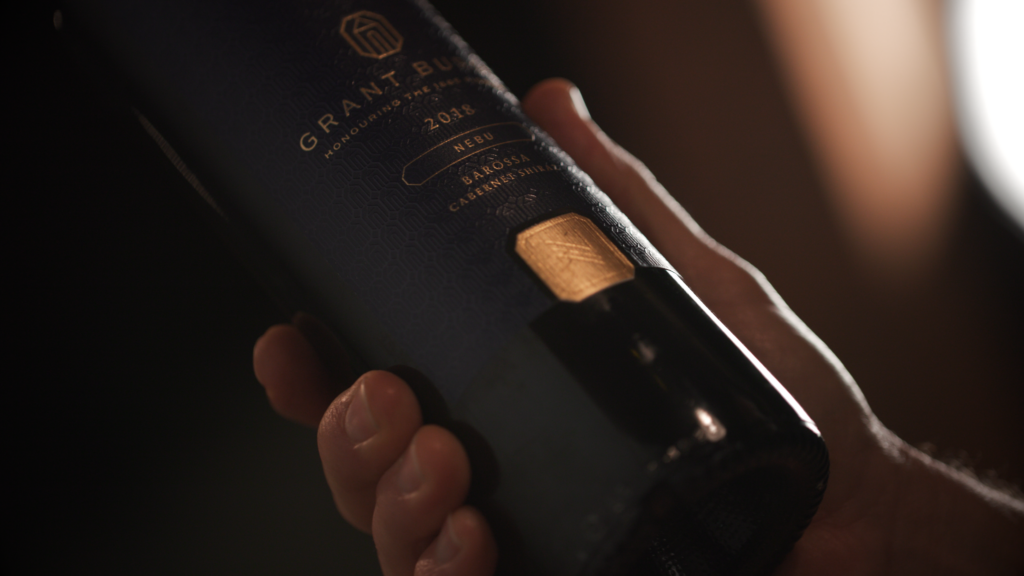 A change of ownership must be a very challenging time for a winery with a history as long as Grant Burge. The Burge family arrived in the Barossa in 1865 and have five generations of winemaking experience.
Barry Weinman: 29th October 2021

In my book, Singlefile has been one of the top ten wineries in Western Australia for several years now. Brilliant quality and excellent value have set them apart from most other producers.
20th October 2021
Geoff Merrill Wines are synonymous with McLaren Vale.
The first thing that struck me when reviewing the Geoff Merrill wines was the extra bottle age on the reds. It is great to see quality wines on the market with 6-7 years under their belt.
5th October 2021
Juniper Estate have commenced a rebranding of their range to allow for better segmentation in the market. The range includes:
Crossing is where the entry level wines are found
Canvas is for their non-traditional (for Margaret River) varieties
Three Fields focuses on traditional Margaret River varietals and will have the greatest commercial availability
Higher Planes highlights fruit from the Karridale vineyard
Estate showcases the Wilyabrup vineyard
Cornerstone is the super-premium range featuring both Wilyabrup and Karridale
Barry Weinman: 2nd October 2021
To coincide with their 50th year in McLaren Vale Richard Hamilton has rebranded their range with striking new packaging. The first wines in the new packaging have been released under the estate range, with the other tiers to follow.
I reviewed the Shiraz and Cabernet, and both represent excellent drinking for the price, especially given the mature vineyards from which the fruit is sourced.
23rd September 2021
There were several highlights in this tasting including:
The 2017 Hutton Vale Grenache/Mataro is a bit of a treat. Great fruit quality that has been massaged in the winery. Fragrant, ripe and supple. The wine spent 24 months in oak, of which 20% is new.
Evoi: Pre-Release Tasting – Sept 2021
10th September 2021
I first became acquainted with Evoi wines 18 months ago at the behest of Brendan Jansen MW. He raved about the quality and value on offer. At the end of my visit, I was in full agreement…
5th September 2021
The latest Castle Rock Rieslings are a fascinating trio of wines. The fruit for the Porongurup and Skywalk is exactly the same, with the free run juice going into the Porongurup and the light pressings going into the Skywalk…
23th August 2021
In what must surely be the most exciting news in Australian wine this year, Ross Pamment has taken on the role of Senior Winemaker at Sandalford. Given the mature vineyard holdings that Sandalford have, I am very keen to see the results.
17th August 2021
Peccavi Estate was founded by Jeremy Muller, as the culmination of a global search for an ideal vineyard location.
Muller purchased an established 16-hectare vineyard sitting in the Yallingup sub-region of Margaret River and set about adding new clones of Merlot to further improve the varietal composition.
15th August 2021
Virginia Wilcox and the team at Vasse Felix could never be accused of resting on their laurels. Vintage after vintage, Vasse Felix has produced superb wines at all price points. Yet each year, they look to make incremental changes to try and elevate each wine just that little bit more.
8th August 2021
I was saddened when Houghton closed down their Swan Valley operations and sold off the winery. So much of Western Australia's winemaking history can be linked to the winery and the people who have worked there.
1st August 2021
Australian fortified wines are amongst the great bargains in the wine world. The price to quality ratio is right off the scale.
Margaret River has been blessed with a seemingly never-ending run of very good vintages, starting with the 2007 vintage and continuing to this day. I am not aware of any other region globally that has ever been able to achieve this level of consistency!
Barry Weinman: 12th June 2021
Porongorup producer Duke's has developed a reputation in recent years for making some of Australia's best rieslings. The combination of high quality fruit and sympathetic winemaking by the talented Rob Diletti has proved a winner.
3rd June 2021
With the change in the weather, my mind automatically drifts to bigger, richer reds to drink with a hearty winter casserole or a comforting curry.
Barry Weinman
Prep time: 15 Minutes
Cooking time: 90 minutes
This really is the easiest of recipes, is healthy and delicious, and takes almost no effort. And the ingredients are straight from the supermarket. The only proviso is that it is best to cook this the day before, to allow the flavours to infuse the meat.
Barry Weinman: 28th May 2021
When it comes to reviewing and recommending wine, perspective is everything in my opinion. There are three steps that I take to reduce bias and improve objectivity.
Barry Weinman: 11th April 2020
Like many other wineries in Australia, the land on which 3drops vineyards sit started life as a farm in Mt Barker. In the late 1990's the Bradbury family diversified into olives and wine.
Barry Weinman: 16th February 2021
Hutton Vale Farm is a family run winery in the Barossa. The Angus family are pioneering farmers in the region (Is it a coincidence that they are based in Anguston???) who diversified into wine along the way.
Barry Weinman: 3rd February 2021
Perhaps not the most serious lineup of wines that I tried over the break, but certainly some of the more approachable, food-friendly wines.
The contrast between the racy and lithe Mt Horrock's Riesling and the rich and viscous Hutton Vale Farm was an interesting one indeed.
Barry Weinman: 24th December 2020
Now that the warm weather is well and truly set in for the summer, my mind turns to that great Australian tradition called the BBQ.
Whilst sausages and overcooked steak still make an appearance, the BBQ is now being treated as a serious culinary experience by many Australians.
Barry Weinman: 16th December 2020
Wondering what to get the wine-fanatic in your life for Christmas? But don't want to break the bank? Well here are a few items that I have rigorously tested though the year and that have become part of my wine life at home.
Barry Weinman: 16th December 2020
Let's be clear: glasses make a difference in two important ways.
The shape primarily affects the aromas that you perceive coming out of the wine related to surface area, as well as how the aromas are concentrated at the top. But the shape also plays an important role in where the wine lands on your tongue, which affects flavour perception as well.
Barry Weinman: 16th December 2020
My wine week has involved tastings across a number of styles, including sparkling wines and Shiraz. I will write about some of these in coming weeks, but I wanted to share a couple of refreshing wines for spring, as well as two Australian classics.
13th November 2020
I was asked why I continue to review wines from the bigger, more popular wineries. It was suggested that reviewing some of the funky newer producers and styles would be more interesting.
My answer? I review the wines that offer great drinking (or cellaring potential) at their given price point regardless of the producer.
30th October 2020
Ryan Sudano must surely be one of the most fortunate winemakers in Australia. After all, how many winemakers get to design and build their dream winery from scratch as their first task upon joining a venture?
16th October 2020
Decanter Magazine recently announced the results of their World Wine Awards. Fraser Gallop was awarded Best in Show for their 2018 Parterre Chardonnay (from almost 1,000 Chardonnays!).
30th September 2020
In the wine industry, like in fashion, styles change over time. What is considered fashionable is often dictated by wine show judges and the major newspaper wine writers.
Barry Weinman: 30th September 2020
Year after year, Leeuwin Estate's Art Series Chardonnay garners a huge amount of praise and attention, and rightly so. After all, this has a long history of being one of the greatest white wines made in Australia, with an enviable 38 vintage history.
Published in the Western Suburbs Weekly: 31st  July 2020
Penfolds is a brand that needs no introductions. From the humble Koonunga Hill through to Grange, generations of Australians have built their cellars around these iconic wines.
Published in the Western Suburbs Weekly: June 2020
Larry Cherubino first came to attention in the late 1990s as senior winemaker at Houghton. Larry oversaw an expansion of the range, and was responsible for making some brilliant (and great value) wines from across the state. The 1998 Moondah Brook Cabernet is still brilliant drinking for example.
First published in the Western Suburbs Weekly in November 2019
Given the rapid increase in the number of high-quality wines from Margaret River, Great Southern and Swan Valley, it has never been a better time to "shop local" for all our wine drinking needs. And we need only look to our east coast neighbours to fill in the gaps.
Barry Weinman: 27th March 2018
Depending on who you believe, there are somewhere between 6000 and 15,000 unique grape varieties grown globally. Of course, only a proportion of these are used for wine production, and even less are in common production.
Barry Weinman: 21st February 2020
The new year has given me the opportunity to try wines from a number of wineries that are new to WA or have had limited distribution in the past. The most exciting aspect of the tastings were the opportunity to try several different grape varieties, or wines made in styles that are different to what we are used to here in the west.
6th February 2020
Cabernet Sauvignon and Chardonnay are the heart and soul of Margaret River wines and producers are typically trying to make ever finer wines in a style that we know and love.
29th January 2020
If I had to choose one word to describe Amelia Park, it would be polished. From the impressive cellar door, to the superb restaurant and refined and elegant wines, every detail has been executed with great skill and attention to detail.
28th November 2019
Credaro may not be a household name here in Perth, but the Credaro family is well known in the Margaret River region. In 1922, the family emigrated from Italy and established a farm in Carbanup, in the northern part of the region and have been there ever since.
Brendan Jansen MW: 7th October 2019
There is no shortage of passion in the wine industry. But rarely is the confluence of factors of passion, technical know-how, economic backing and singularity of focus found together.
Sittella wines is, I believe, an example of such an establishment. Founded in 1993, with the winery built in 1998, what began as a hobby has become a sophisticated operation.
Barry Weinman: 17th April 2019
Personally, I would rather drink a white wine rather than a Rosé in general, but every now and then, a wine comes along to challenge my perceptions. The Red Knot Rosé is one of those wines. The label says "Crisp and Dry", and this wine fits that description perfectly.
Barry Weinman: 24th March 2019
This week saw the panel try a couple of really smart wines from Singlefile under the Run Free label. Both the Sauvignon Blanc and Chardonnay are very worthy wines at around $25 per bottle.
Barry Weinman: 4th February 2019
Evans & Tate has had a chequered history. Established by the Evans and Tate families in 1974, the original Redbrook vineyard was planted in 1975. In 1983 the partnership broke up, with the Tate family taking control of the winery.
Barry Weinman: 19th January 2019
Established in 1973 by David and Heather Watson, Woodlands is one of the earliest vineyards in the Margaret River region. The original Woodlands vineyard has a total of 10 hectares under vine, many of which are now approaching 40 years of age.
28th September 2018
Over the last few years, wines from Aldi have received a few good reviews in the media, especially overseas. Now that they are well established in Western Australia, I took the opportunity to taste their range of Tempranillos from Spain which, remarkably, included a pair of Reservas for under $10 a bottle.
Barry Weinman: 25th August 2018
Shottesbrooke hails from McLaren Vale and got underway with the establishment of the cellar door in 1994. Given the location, it is no surprise that there is a focus on Shiraz, Grenache and Cabernet, complemented by aromatic white wines from the Adelaide Hills.
Barry Weinman: 4th August 2018
I have written previously about just how good Cabernet can be from the Great Southern. Wines like the Jack Mann and Cherubino speak volumes about the potential. Another fine producer of Great Southern Cabernet is Howard Park, with their flagship wine (The Abercrombie) having a significant proportion of fruit from the region.
Barry Weinman: 16 th June 2018
This week's panel tastings combined brackets of traditional varieties, as well as a selection of alternative varieties that generated a lot of discussion among the panel.
The wines reviewed are all about value, and include a smartly packaged GSM from Angove, as well as a couple of interesting reds from Patritti that are not only great drinking, they are well packaged and very affordable.
Barry Weinman: 13th May 2018
For those of us who have grown up in Australia, we are used to clean, bright wines where the fruit is allowed to sparkle. When reviewing a line-up of imported wines, the challenge is that the wines can be made in a number of ways.
New Release Tasting: April 2018
7th April 2018
What did impress were a number of Western Australian wines. If you are after a bargain, then the 2017 Shepard's Hut Pinot fits the bill perfectly. A delicious, vibrant, food-friendly wine that can be picked up for around $20.
Barry Weinman: 11th March 2018
Petaluma was established by Brian Croser in 1976. In time, the winery was purchased by the  parent company of Hardy's, and in 2004 Andrew Hardy took over winemaking duties, and has been in charge ever since.
February 2018
Brookland Valley Estate is part of the vast Accolade wine group, which includes labels such as Houghton, Arras and Hardy's in Australia. Whilst many of the winemaking facilities are shared across the group, individual winemakers assume responsibilities for various brands. In the case of Brookland Valley, Courtney Treacher has responsibility for winemaking at the group's Nannup winery.
14th February 2018
Bay of Fires is a Tasmanian winery located on the Pipers River in the Tamar Valley. The winery produces a range of cool-climate still and sparkling wines under the Eddystone Point and Bay of Fires labels.
11th February 2018
After 167 years of producing fortified wines under the Seppeltsfield label, the winery has launched a new range of table wines. The initial release is made up of a Riesling, Grenache and Shiraz, all in brilliant new packaging.
Barry Weinman: 28th January 2018
Two pairs of wines stood out in this tasting, for both the quality of the wines, but also the contrasting styles between the wines.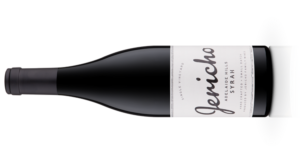 Jericho's Adelaide Hills Syrah is pretty and fragrant, whilst the sister wine from McLaren Vale is firm and dense.
Similarly, the Shottesbrooke GSM is deliciously juice and succulent, whilst the Shiraz is firm, structured and assertive.
19th January 2018
Pared down from over 50 wines tasted this week, here are my pick of the new release wines. They all offer superb drinking now, however the Cape Mentelle in particular is very age-worthy.
19th January 2018
With the Christmas break behind us, the panel has got back to work , tasting over 50 wines this week to find you the best wines for January.
The highlight of the tasting was provided by the wines from Singlefile.
12th November 2017: Barry Weinman
I have been a big fan of Singlefile for a number of years, but in this tasting, it was the Riesling under the Run Free label (their second label) that really excited the panel. This is such good drinking as to make it near irresistible.
19th September 2017
The Swan Valley Wine Show proved an excellent opportunity to review some of the wines that the Swan Valley does well; Shiraz, Verdelho and fortified wines. The judges singled out the alternative reds as being a particularly strong class, so I added these to the tasting sheet.
Barry Weinman: 24th July 2017
Due to technical challenges, I was unable to publish any of the reviews from June. So here is a summary of some of the great wines that came in front of the panel.
13th July 2017
The panel looked at a variety of styles this week as well as wines at varying price-points. The team at Angove continue to impress, this time with their Organic range. Angove have arguably the largest holdings of organic vineyards in Australia.
17th April 2017
I am really taken by the trend of adding some worked characters to the SSB/SBS blends from Western Australia. A small percentage of barrel fermented fruit is often all it takes to add real depth and texture to these wines. Add in a touch of lees aging and the result can be a complex, serious wine.
15th March 2017
Port, the fortified wine of Portugal, needs no introduction. It is considered one of the world's great wine styles.
Portugal's table wines on the other hand are relatively unknown in Australia. I can only ever remember trying one red wine.
28 February 2017
Every now and then, a wine surprises you for being far better than expected. This was the case with the Thomas Block Chardonnay from Paxton. McLaren vale is famous for its rich, ripe Shiraz, but here is a taut, structural Chardonnay that is really very good.
2nd February 2017
This tasting showcased excellent value wines at various price points. From the ridiculously cheap Angove, the smartly priced Polguern Estate, to the (relatively) good value imports from Salomon, these are wines that you can afford to drink whenever the mood takes you.
25th January 2016
I do not attend many wine tasting "events"; the ones where hundreds of punters turn up to try as many wines as possible in a short period of time, with the aim of getting value for their ticket by drinking as much wine as possible in the allocated time.
I made an exception last month…
21st November 2016
This tasting provided several highlights. Brilliant value from the likes of Shingleback and Angoves, along with serious wines from Karawatta and Shottesbrooke.
14th September 2015
The first vintage at Giant Steps was made by Steve Flamsteed back in 2003, and he has been making the wines ever since. The Innocent Bystander label was established as a second brand to give the winery critical volume, given the limited production of the top wines.
3rd September 2016
A couple of wines really impressed in our recent tastings.
The 2015 Petaluma Chardonnay is a delicious wine that is a little more generous than some of the wines presently coming out of Victoria and is all the better for it
28th August 2016
Howard Park is in the enviable position of having access to excellent vineyards across both Margaret River and the Great Southern. I have written previously about the fact that, despite the fame of Margaret River, the wineries' top wine (Abercrombie) is primarily made from fruit sourced from the Abercrombie vineyard in Mt Barker (situated in the Great Southern).
21st August 2016
Angove is one of the largest landholders in McLaren Vale, with over 400 acres of vineyards. Surprisingly, over 30% of the vineyards are certified organic, with the rest of the vineyards in the process of being converted.
7th August 2016
The red wines of Penfolds need no introduction. Many people will be less familiar with their fortified wines, which is a pity.
7th August 2016
The Talijancich Pedro is nothing short of spectacular. Expensive, but beautifully packaged. One sip is almost enough.
3rd August 2016
In Portugal, there are dozens of grape varieties permitted in the production of Port….
24th July 2016
Whilst Australia has a very long association with fortified wine production, popularity has waned over a number of decades, as table wine consumption increased. This has been a mixed blessing for consumers.
11th July 2016
Wrights was one of the earliest wineries established in the Margaret River region. In 1998 the winery was sold and the new owners renamed the winery Juniper Estate. Given this, Juniper Estate has some of the oldest vines in the region.
5th July 2016
The original vineyards at Castagna were planted by Julian Castagna in 1997 and are now certified Biodynamic. Winemaking is handled by Julian who has a strong desire to let the fruit and the region speak for itself. That said, if there is one similarity to all the wines, it is the textural way the wines express on the palate. There are plenty of winemaker's influences, yet the elegant fruit is allowed to shine.
21th May 2016
Everyone loves a bargain; a wine that punches above its weight. A wine that drinks like a more expensive example. The good news for the bargain hunters is that Angove has hit the jackpot with its Long Row Cabernet.
6th April 2016
Those that know me know that I am not the biggest fan of Rosé. In general, I would rather drink a Riesling or a perhaps a refreshing Italian Moscato…
1st March 2016
David and Cheryl Clarke bought and planted the first parcel of land for what is now Thorne-Clarke wines in 1987. Cheryl's family (The Thorn's) has grown grapes in the Barossa since the 1870s and, thanks to a vineyard owned by Cheryl's dad (Ron Thorn), the winery has access to some of the oldest Shiraz vines in the world.
23 December 2015
Fluctuations in the Australian dollar have impacted on the price of some imported wines over the last few years. Whilst the big houses' prices have stayed relatively stable, I have noticed fairly big shifts in the price of some wines, particularly from Burgundy. For a period, there was a flood of great value wines, but as the dollar has fallen, prices have risen accordingly.
29th November 2015
The Geographe wine region covers an area of Western Australia south of Mandurah, down to Busselton, at the edge of the Margaret River region. It includes Harvey, Ferguson Valley, Donnybrook, Capel & Busselton.
10th November 2015
There were a number of highlights across this week's New Release tastings. From the precise and delicate Howard Park Riesling to the sheer power and intensity of the Pernot Belicard Puligny, there is something here for everyone. Having said that, none of the wines are exactly cheap.
4th November 2015
Cloudburst may be the most famous winery you have never heard of. They might not be well known, but they are making some of the most expensive wines to come out of Margaret River.
28th August 2015
This week, the panel looked through a number of interesting wines, spanning several tastings. Of the 50 wines tasted, the ones reviewed here stood out for a number of reasons.
August 23rd 2015
Leeuwin Estate is rightly famous for their Art Series Chardonnay. This is a wine of great quality that has set the benchmark for Australian Chardonnays for many years. As a result, it is easy to pay only scant attention to the rest of the wines in their portfolio. That would, however, be a mistake…
12th August 2015
In my article last year on Ferngrove, I commented that the quality of the wines continued to be very good under the new Chinese owners: https://finewineclub.com.au/2014/06/12/ferngrove-june-2014/
Chateau Musar, New Zealand Pinot Noir, French Wines
5th July 2015
Here are my first impressions on a range of excellent wines imported by Negotiants. Part of the Yalumba group, Negotiants has the most extensive range of high quality wines in Australia, so products should be widely available (though they may need to be ordered in).
The two highlights for the tasting were the bracket of Pinot Noirs, and tasting though several wines from Chateau Musar with Ralph Hochar, the grandson of founder Gaston Hochar.
9th July 2015
Stuart Pym at Flowstone wines has a stated aim of releasing his wines with a degree of bottle age to improve the drinkability and accessibility of the wines on release. He also has an aim of limiting production to only 1200 cases per year. This has presented him with the enviable challenge of trying to allocate stock, but still retain enough to supply restaurants who want to maintain a consistent wine list.
10th June 2015
The Clarendon vineyard in McLaren Vale has contributed to some of Australia's great wines, including the likes of Grange, as well as supplying Clarendon Hills winery. Planted in 1971, the plantings focus on Shiraz and Cabernet Sauvignon.
4th June 2015
Whilst the vineyards at Yangarra were originally planted in 1946, it was the purchase of the property by the Jackson family (Jackson Family Wines in the USA) that set the winery on its current trajectory.
18th May 2015
As the cold weather approaches, my thoughts turn to hearty casseroles, fragrant curries and spaghetti in all its forms. There is nothing better to wash down a delicious midweek meal than a good bottle of red that will not break the bank.
10th May 2015
The South Gippsland Wine Company is the parent company for Caledonia Australis and Mount Macleod wines.
6th May 2015
Sittella, situated in the Swan Valley on the outskirts of Perth, is owned and run by the Berns family. The winery was built in 1997, with the cellar door and restaurant opening the following year.
Serving wine in optimal condition does not happen by accident. At home, we are able to control factors such as the temperature of the wine and also the amount of air exposure that the wine receives prior to drinking (either via decanting or leaving the bottle open).
21st March 2015
Reviewed: 16th February 2015
Forester is owned by the McKay family and was established in 2002 following the sale of the family's previous winery – Abbey Vale. It is situated in the northern part of the Margaret River region of Western Australia.
Reviewed: 10th February 2015
Higher Plane was established in 1996 by Cathie and Craig Smith, with a focus on Cabernet Sauvignon and Chardonnay. The vineyard is close planted (4000 vines per hectare).
Reviewed: 20th December 2014
This was my first opportunity to try the wines of Tolpuddle. The Tolpuddle vineyard in Tasmania has been supplying fruit to some of Australia's best chardonnays and pinots for a number of years. A recent change in ownership however (Shaw & Smith) has seen some wine made under their own label.
27th November 2014
Over the years, I have been fortunate enough to taste some of the world's great wines. Interestingly though, the opportunity to try all of the red wines from Wendouree from two consecutive vintages proved to be one of the most memorable events that I have ever attended.
Reviewed: 5th November 2014.
Watershed has an interesting background. With the first vineyards planted in 2001, a key part of the strategy was the sale of small vineyard parcels to investors. Over time, the structure has changed to a shareholder model. I was surprised to hear that the total vineyard holdings now exceed 175 hectares (almost 60% white grapes).
Reviewed: 19th October 2014
Although I have been visiting the Margaret River region for more years than I care to admit, up until now, I had not actually eaten at Voyager Estate. This proved to be the perfect excuse to have lunch with the family, as well as taste my way through much of the current range.
8th October 2014
Stuart Pym may not be a household name, but he has made wine (and beer) that many of us have enjoyed over the years. After a stint at Matilda Bay Brewery making beer, Stuart returned to Margaret River to pursue winemaking as a career.
20th August 2014
The term Value Pinot Noir has historically been somewhat of an oxymoron. Notoriously difficult to produce and very site specific, Pinot Noir has typically been expensive.
The Oxford Dictionary defines terroir as:
The complete natural environment in which a particular wine is produced, including factors such as the soil, topography, and climate.
The characteristic taste and flavour imparted to a wine by the environment in which it is produced.
What these definitions fail to capture is the people involved in the production of the wine. It is my view that terroir is the effects of the natural environment, combined with the collective memories of the people involved in making the wine.
Reviewed:10th July 2014
I am somewhat surprised and a little perplexed that we do not drink more wines from Greece. According to Jancis Robinson, Greece is the home of modern winemaking in Europe, with cultivation of vines and wine production dating back to 2000BC.
Reviewed:  18th June 2014
It is easy to get a little myopic living and tasting in Western Australia. WA is capable of producing exquisite wines in a wide variety of styles. Riesling, Sauvignon Blanc, Chardonnay, Cabernet and Shiraz all excel.
Reviewed: 12th June 2014
Ferngrove, whilst not an early pioneer of the region, has played an important role in the development of the Great Southern, and the Frankland sub-district in particular. This has been on two fronts. Firstly, they established a reputation for quality wines, but perhaps more importantly, served as contract winemakers for others in the district
Reviewed: 31st May 2014
Madeira refers to an archipelago of islands (Madeira islands), the island of Madeira and the wine called Madeira. Whilst both dry wines and fortified wines are produced on the islands, it is the fortified, sweet wines that the region is famous for.
Reviewed: May 18th 2014
There was an eclectic collection of wines at this tasting which presented some significant challenges. Not knowing the variety, or even the style avoided any preconceptions, but it also meant that there were some style clashes. A bone-dry riesling is always going to be difficult to taste after an SSB that has a degree of residual sugar.
Reviewed: 14th May 2014
Situated in the Willyabrup sub-region of Margaret River, Vasse Felix can lay claim to being the oldest producer of wines in this prestigious region. Established in 1967 by Dr Tom Cullity, the first release was the 1972 vintage.
Reviewed: 8th May 2014
There was an eclectic selection of pinot and shiraz here from a variety of countries.
The reviewed wines stood out for their balance, providing short term drinking pleasure, but also being capable of rewarding cellaring.
Reviewed: 29th April 2014
The Great Southern region of Western Australia comprises a number of subregions, including Mt Barker, Denmark and Frankland River. The region is rightly famous for its rieslings, but also produces exceptional wines from a number of other varieties. Some of the state's most prominent producers make their top cabernet based wines from the region including Houghton (Jack Mann) and Howard Park (Abercrombie).
Reviewed: 11th March 2014
Like many Australian's my exposure to South African wines is very limited.  Whilst South Africa has a long history of producing fine wine, very limited amounts have made it to Australia.  This has often been at the cheaper end of the market.
Reviewed: March 1, 2014
An excellent range of aromatic white wines, all of which offer the ability to be cellared for at least a few years or, in the case of the Cherubino and Singlefile, long term cellaring.
Reviewed: 26th January 2014
The most interesting part of this tasting was the different expressions of merlot.  Two stand-out wines were the Bird in Hand Merlot and the Cumulus Merlot.  The Bird in Hand had all of the ripe, plump fruit that we have come to expect in a Australian wine.  Delicious, but with enough structure to handle time in the bottle.
Reviewed:  28th September 2013
When Bill Pannell first established Moss Wood in the early 1970's I am sure that not even he could predict the impact his family would have on the Australian wine industry.  After entrenching Moss Wood's reputation, Bill went on to establish Picardy winery in Pemberton where he and his son Dan are producing world class wines.
Reviewed:  22nd September 2013
Situated in the Mornington Peninsula, Scorpo wines has quietly established a reputation for producing some of the region's finest, though understated, wines from pinot noir, chardonnay and shiraz.  Winemaking is headed up by Sandro Mosele, whom, along with the Scorpo family, endeavours to produce wines that speak of the region, with as little intervention as possible in the winery.
Reviewed: 22nd September 2013
I caught up briefly with winemaker Kim Teusner (pictured right) and viticulturalist Michael Page (left) to look through their range of wines to coincide with the release of the 2012 reds.
Reviewed: 3rd August 2013
Michael Glover, the winemaker at Bannockburn is a (self-proclaimed) very lucky man!  According to Michael, the quality of the fruit that comes from the Bannockburn vineyards is so exceptional, that it makes him look good.
Reviewed: 30th July 2013
There has been a lot of talk of late about the respective quality of the last few vintages in South Australia.  Despite the predictions of dire effects on the wines from the lesser years, I have seen a number of excellent wines from 2011, whilst the 2008 Grange (considered to be an atypically hot year) was recently awarded 100 points by Wine Spectator.
Reviewed: 1st July 2013
I had the opportunity to attend a Master of Wine (MW) exam practice tasting recently.  Brendan Jansen, who is an occasional contributor to these pages, recently sat his second part tasting exams and wanted to do a quick palate check before flying out.  Brendan put together a smart tasting to help him focus his thinking.
Wholesaler tasting
Several wholesalers recently banded together to put on a trade tasting of some of their imported wines. Whilst my focus of the tasting was the Rhone Valley, I took the opportunity to look at a number of different wines.