Recent Tastings
In the third part of this series, I have reviewed wines by Jacquart, Moet, Roederer & Ruinart.
3rd April 2022
The title for this series of articles is very specific to a point in time for an important reason. Non-vintage Champagne is not a homogenous product and there are a number of factors that can influence how it tastes.
3rd February 2022
Drinking wine during a hot Australian summer can be a challenging experience. The wines can heat up quickly, leaving the whites tasting flat and unexciting and the reds overblown, flabby and alcoholic.
8th December 2021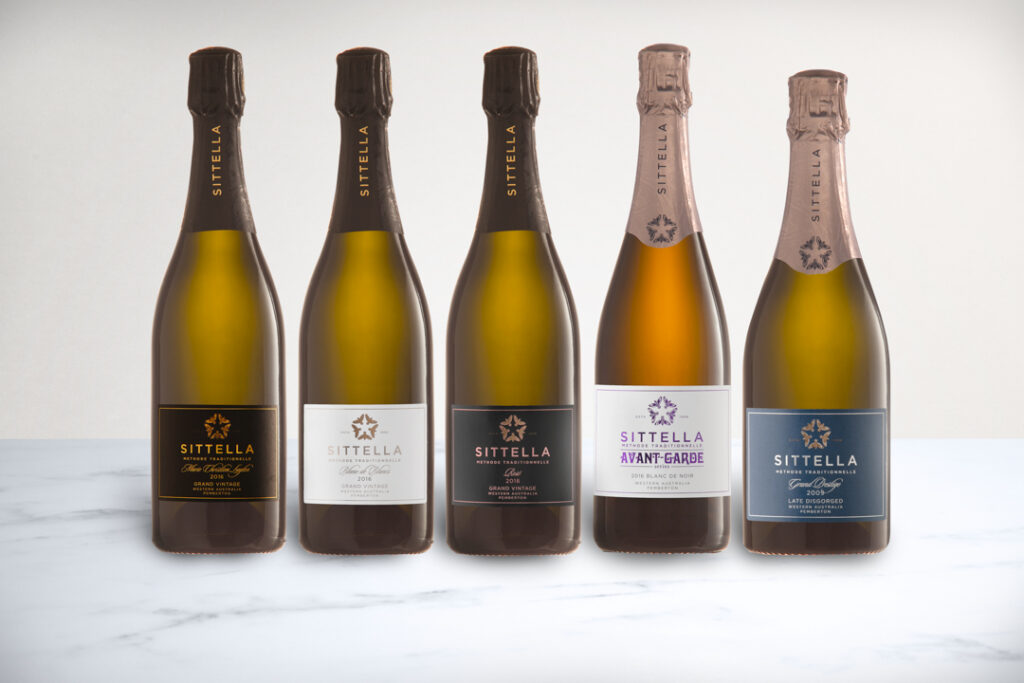 2021 marks the 20th year of sparkling wine production at Sittella and to celebrate, the winery has released several new wines that are really quite extraordinary.
Barry Weinman: 31st January 2021
Almost everyone loves Champagne and sparkling wine. There is a touch of mystique, an air of celebration and sense of achievement. But this all comes at a cost. There is no such thing as a cheap Champagne!
But having tried a cross-section of wines currently available, there are a number of bargains out there. (I have ordered a 6 pack of each of the below, given how good the prices are).
Barry Weinman: 23rd December 2020
The majority of sparkling wine produced is non-vintage, and this is for good reason. By blending years, producers can make a more consistent (house) style, less impacted by the vagaries of vintage-to-vintage variations in quality that can occur.
Barry Weinman: 7th May 2020
When I sat down to write this review, my intention was to write about a cross-section of the Sittella's range, given they make excellent (and great value) white and red wines from Margaret River, Swan Valley, Pemberton and Frankland.
19th December 2019
My favourite Champagne over the last few years has been Charles Heidsieck's Brut Reserve. Yes, this is a superb Champagne, but it also has something to do with the fact that it has been served routinely on Singapore Airlines in Business Class.
This was an extraordinary tasting with every wine being worthy of a place on your Christmas table. The wines ranged in price from under $100 to over $500, and there was a variety of styles at each price point.
9th December 2018
Depending on your budget, any of these will provide drinking pleasure over the summer months.
Barry Weinman: 16th September 2018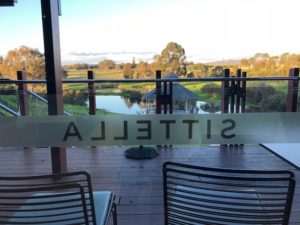 The first vintage of Sittella's Sparkling Chenin was in 2001, and the wine has proved to be very popular ever since. And is the biggest selling wine in their range. The style has evolved over time, becoming gradually drier and more refined. One thing that has remained however, is the vibrancy and freshness that makes this such an easy drink.
4th March 2018
Ed Carr is the undisputed king of sparkling wine in Australia, with over 25 vintages under his belt. Over this time, he has learned that climate has a greater impact on sparkling wine than soil.
17th March 2017
We had the opportunity to taste through a small selection of Argentinian wines and was very impressed with the quality/price equation. These are well-made wines that represent decent value.
Whilst at it, we looked at a couple of vintage Champagnes. I will recommend the Moet & Chandon over the Veuve, even thought the latter is the better wine. The reason for this is that the Moet is better drinking now, and is being discounted ($85 from Vintage Cellars).
7th February 2017
The attrition rate for this tasting was very high, with only four wines making it to this review.
The premium Heemskerk is particularly worthy of attention. A very elegant wine that is full of refinement.
20th January 2016
Our "house" Champagne (the one that is always in the fridge in case a friend pops in) has varied over the years. Pol Roger has featured regularly; particularly when it's has been on special closer to $50. The Pol Gessner has also featured, based on how well the wine has performed in masked tastings. The fact that it can be purchased for $35 has added to the appeal.
26th October 2016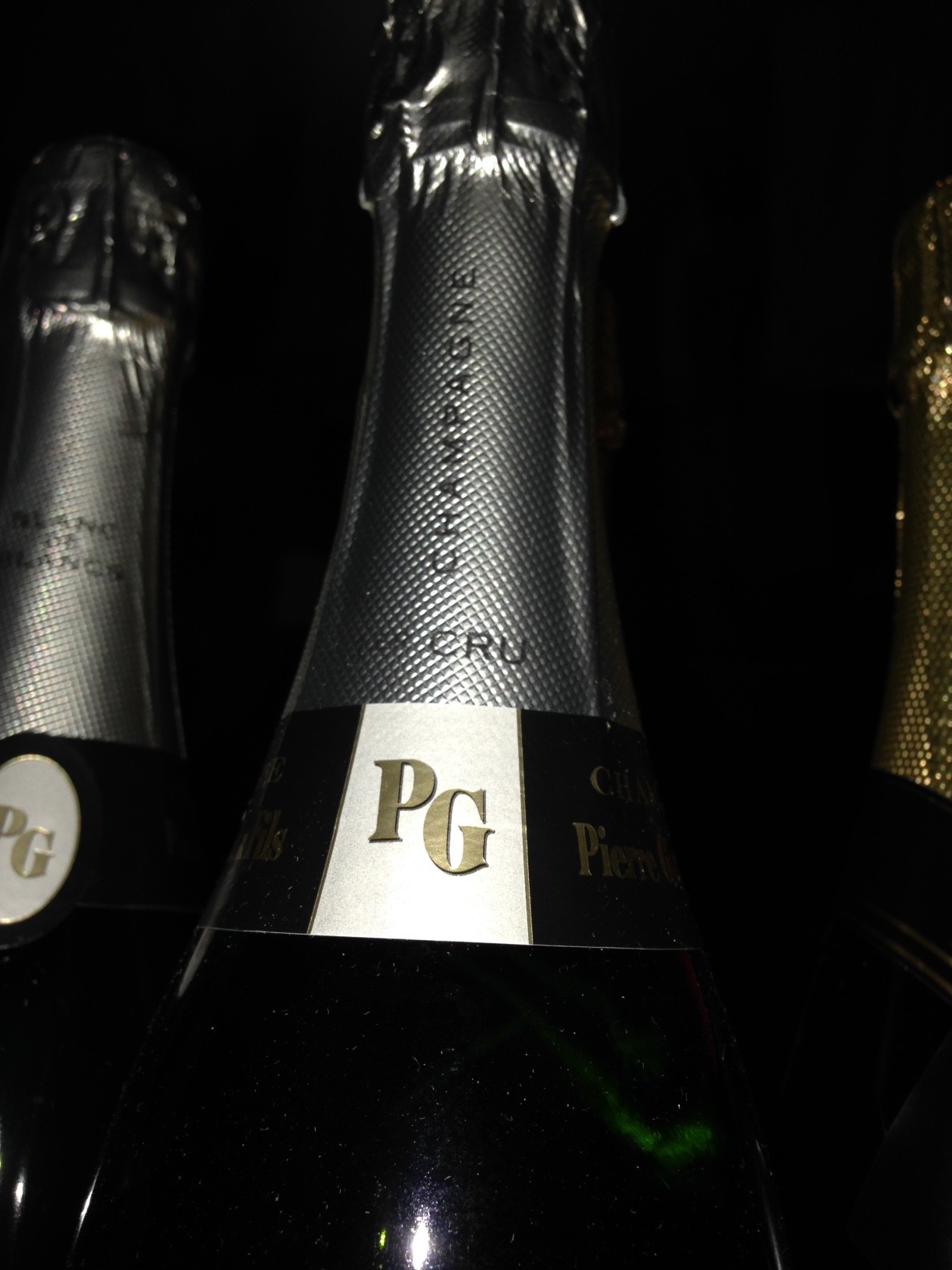 The Comité Interprofessionnel Du Vin De Champagne (CICV) is the trade association that represents both grape growers, and producers of Champagne. The CICV has two major roles…
Reviewed: 31st January 2015
Drinking Champagne is about much more than just what is in the glass. The history of the region, the reputation of the producers and the house style (recipe) all add to the enjoyment. The mystique associated with the experience is key to what makes Champagne so special.
Wine and Food Society of Western Australia
Reviewed 28th March 2013.
I need to start this article with a confession: I love Champagne. The real stuff from France, rather than just any wine with bubbles. So I was very pleased to arrange a tasting of predominantly non-vintage Champagne for the Wine and Food Society of Western Australia.
Reviewed: 16 February 2013
My perceptions were really challenged during this tasting by the wines from Yellowglen.
Firstly, the quality and style of the new releases from Yellowglen are completely different to the cheap wines in the range and are nothing short of stunning!

Secondly, whilst there has been a wholesale move to Tasmania as a source of fruit for sparkling wines, this demonstrates just how good the Adelaide Hills wines can be.

Finally, as a die-hard fan of Champagne, here is an Australian sparkling wine that I really want to drink.