4th June 2015
Whilst the vineyards at Yangarra were originally planted in 1946, it was the purchase of the property by the Jackson family (Jackson Family Wines in the USA) that set the winery on its current trajectory.
Yangarra is situated in the Blewett Springs region of McLaren Vale, close to the border with the Adelaide Hills. This proximity to the Adelaide Hills, and the associated cooler climatic conditions help explain the finesse and restraint displayed in the wines.
Other factors influencing the wines include organic and biodynamic (certified in time for the 2012 vintage) farming as well as careful decisions in the winery. All fruit is sourced from their own vineyard.
The focus at Yangarra is on both red and white Rhone Valley varietals. The reds are made in large open fermenters, have carefully managed lees work and are basket pressed before being aged in a variety of oak casks, depending on the wine.
The wines were uniformly fine, with the straight Grenache being my pick. Apparently 2013 was a great year for Grenache. Fermentation for some of the fruit is in ceramic eggs. I am not sure what difference this makes as compared to stainless steel, but it looks funky!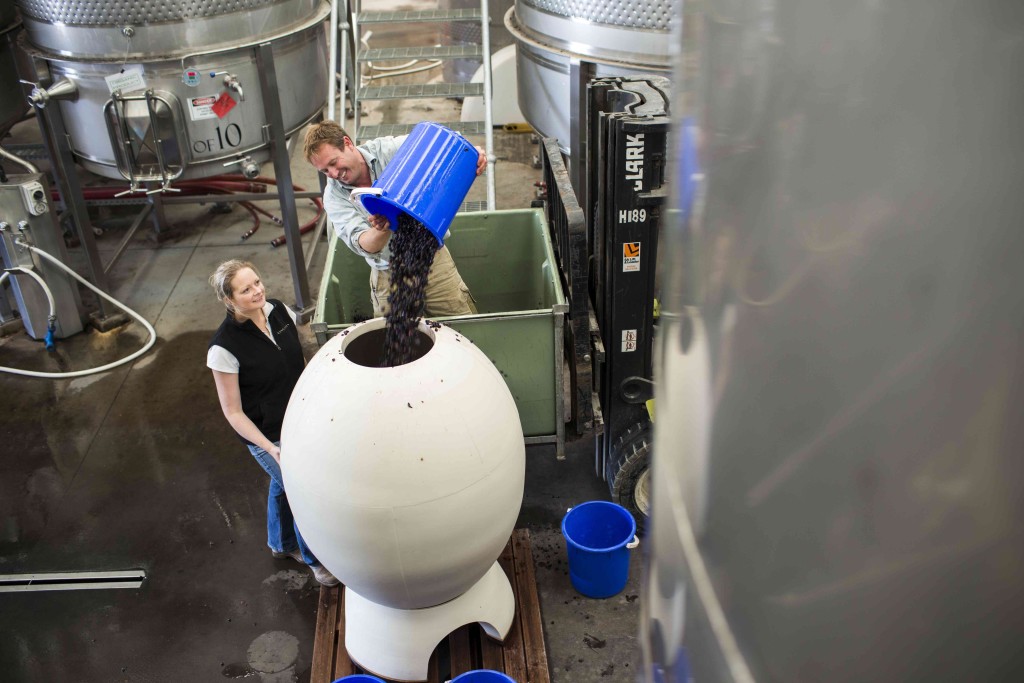 The notes below are from a brief tasting that I did with Shelley Torresan (one of the winemakers) on a recent visit to Perth, which is why there are no points.
Reviewed
Yangarra – Grenache – 2013. From dry -grown bush vines, planted in 1946. The fruit expression (lovely red berries) on the nose is a highlight. Whilst quite restrained and closed, the palate has  berry and plum characters, with a hint of savoury prune. The finish is defined by the dusty, drying, almost chewy tannins. Oak only plays a support role, and the lack of acid adjustment is testament to the quality of the fruit.
Yangarra – Grenache/Shiraz/Mouvedre – 2013. A 49/29/22 blend. This has a pretty nose, defined by floral fruit. The palate is softer and more approachable than either of the straight wines. There are refined tannins on a long, savoury finish. A silky wine that would suit early to mid-term drinking.
Yangarra – Shiraz – 2012. The minerality of the Shiraz is a stand-out feature. Shelley attributes this to the gravel in which the vines grow (the Grenache is grown in sandy soil). Restrained, the refined fruit and spice notes really build with air. The finish is silky and balanced, though this needs a few years to hit its straps.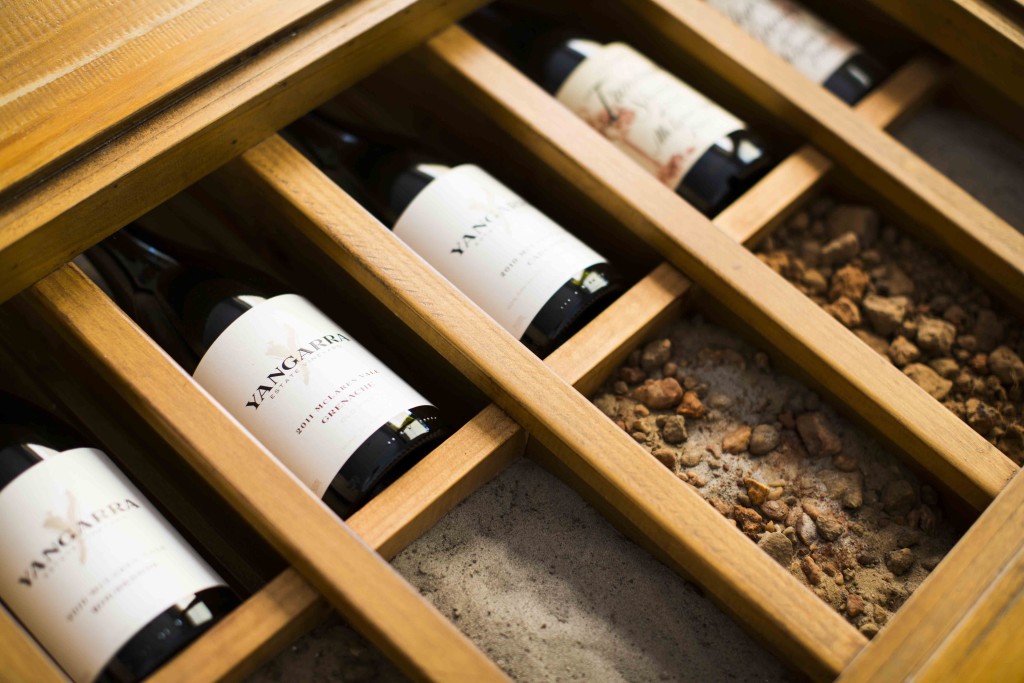 Yangarra – Shiraz – Ironheart – 2010. With beautifully precise red fruits, this is an elegant, almost delicate Shiraz. This has structural/textural characters reminiscent of fine red Burgundy. Like the other wines here, the finish is long, fine and silky, with mouth-watering acidity and a chalky minerality that adds depth. A surprisingly elegant flagship wine with ethereal qualities!