15th June 2015
Reviewed by Barry Weinman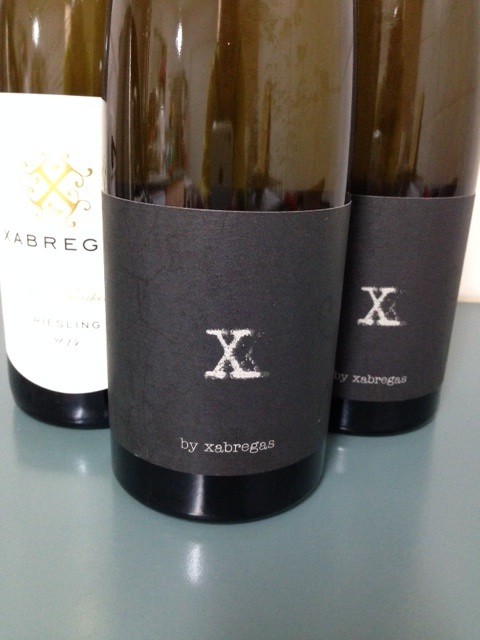 After flying below the radar for a number of years, Xabregas really made an impression with their 2010 Rieslings. This was followed up by the spectacular 2011s. These wines became my benchmark for Great Southern Riesling at the time.
According to Paul Hogan, son of founder Terry, growing conditions in 2012 and 2013 did not suit production of the top tier wines under the X label.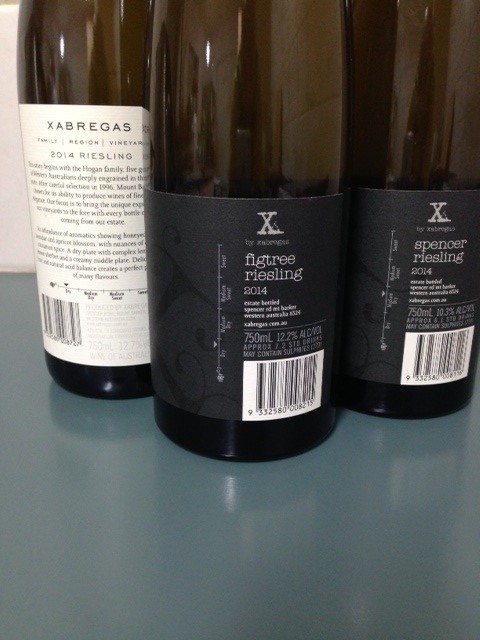 Fast forward to 2014, and here are a set of wines that take up where the 201 1s left off. The wines are precise, focused and fine, with varying degrees of residual sugar highlighting the pristine fruit.
From the near-dry standard release, to the "medium-dry" Spencer, these are wines of finesse and charm. All are age-worthy, though it is hard to imagine why you would not drink the Spencer now – it is absolutely delicious.
Fortunately, there are indicators on the back label to identify the level of residual sugar, so there will be no surprises.
Reviewed.
Xabregas – Riesling – 2014 (18). Muted pure fruit with a steely nose and gentle minerality. The palate is taut and fine, with gentle lime juice and very fine acid. There is just a touch of phenolic richness that adds depth, whilst the length is a standout. Great now, but will age brilliantly. (RRP $22).
Xabregas – Riesling – Artisan – 2014 (17.6). Pure lemon juice to start, with minerals and a hint of honey and spice. The use of old, neutral oak barrels for part of the wine, in addition to a proportion of lees contact makes for a richer, more generous style that is very approachable. That said, the finish is deceptively fine, with the acid kicking in to drive the dry finish. (RRP $31).
Xabregas – Riesling – X – Figtree – 2014 (18.6). Pretty, elegant and poised, yet with tremendous depth and power to the fruit. The palate is flooded with lime juice and lemon blossom characters. The finish is fine and tight, the steely acidity almost silky in the way it coats the palate. Hints of honeysuckle add to the floral fruit on the palate, complemented by a finish that is just off-dry (and all the better for it). This is my pick of the current releases (RRP $40).
Xabregas – Riesling – X – Spencer – 2014 (18.4). The minerality here is reminiscent of fine Chablis. There are floral lavender notes, lime juice and musk. The residual sugar here is the key, as it is the perfect counterpoint to the bracing acidity. A superb drink that is likely to partner Thai food very well. A youthful wine with latent power. (RRP $40).