April New Release
Barry Weinman: 16th April 2016
Those that know me know that I am not the biggest fan of Rosé. In general, I would rather drink a Riesling or a perhaps a refreshing Italian Moscato.
The Domaine Gavote, however, has made me rethink my bias. Here is a refreshing wine that is full of life, making for an excellent drink. This is imported direct by Lamont's in Cottesloe and should be available for $25 – $30.
The other highlight of this tasting was the new Moss Wood Cabernet. A brilliant wine that is destined for a long future.
Reviewed
Xanadu – Rosé – DJL – 2015 (16.5 – $24). A really interesting wine that has a combination of sweet and savoury characters. Floral, the mid-palate fruit sweetness gives way to fresh acidity, with decent length on the close. Well balanced and great drinking cold.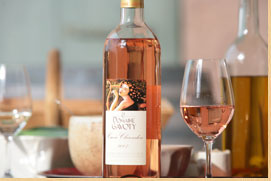 Domaine Gavote – Rosé – Cuvee Clarendon – 2014 (17 – $30). Hints of strawberry and musk on the nose. The palate is savoury, dry and long. This is a food-friendly style that has plenty of appeal. The hint of sweetness adds flesh to the palate. An aromatic style, typical of Provence.
Deep Woods – Rose – Harmony – 2015 (16.5 – $15). Savoury, with a core of bright fruit. Long and almost chewy, with a long supple finish. A decent effort.
Sandalford – Cabernet Sauvignon – Prendiville Reserve – 2014 (18+). Sweet fruit and savoury oak on the nose. The depth and power of the intense fruit obvious, yet there are pretty, almost floral notes on both the nose and palate. Chewy and textured to close, the fine tannins fan out, accompanied by the fragrant fruit. Perhaps a touch old-fashioned, but a lovely wine now – 20 years. The best wine that I have seen under this label in recent years.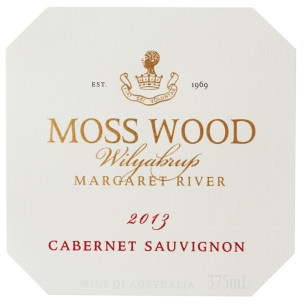 Moss Wood – Cabernet Sauvignon – Wilyabrup – 2013 (18.5+ – $120). Brilliant colour. Closed, tight and powerful, yet the tannins and acid do not overwhelm the high quality fruit. Just a baby now, this will blossom with time. Very long, silky and focussed, with great palate transition. The depth and power are noteworthy.