New Release – Mixed – November 2017
12th November 2017: Barry Weinman
I have been a big fan of Singlefile for a number of years, but in this tasting, it was the Riesling under the Run Free label (their second label) that really excited the panel. This is such good drinking as to make it near irresistible.
In a similar vein, the Scotchmans Hill Pinot Noir proved to be quite delicious and is worth looking out for this summer.
Unusually, of the 20 wines reviewed for this tasting, only two made it to this review.
Reviewed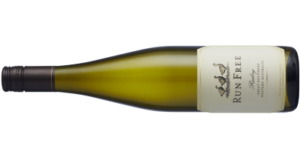 Run Free – Riesling – 2017 (18.5/20 – $25). Aromatic, perfumed and very fine. The palate is pretty, precise and a picture of restraint, with great length and lovely texture. The fruit really builds in the glass and shows hints of talc. Brilliant, youthful drinking, and this is reflected in the points given.

Scotchmans Hill – Pinot Noir – 2015 (18/20 – $35). Pretty red fruits (strawberry and creaming soda) on the nose with cherry and spice highlights. This gives way to a touch of liquorice and earthy notes. A lovely wine that is quite complete, with the length and texture a feature. The acid adds zip, making for a great drink.