Cabernet Sauvignon: December New Release
Barry Weinman: 22nd December 2017
Western Australian Cabernets shone in our latest Cabernet tasting, with Redman providing an excellent alternative from Coonawarra.
Reviewed

Howard Park – Cabernet Sauvignon – Abercrombie – 2014 (18.7/20 – $135). Wow, this is all class. Supple, ripe Cabernet fruit matched by fine oak and tannins. Structured and age-worthy, yet made in a way that makes this delicious now. Top wine!
Xanadu – Cabernet Sauvignon – 2014 (18.6+/20 – $32). Great colour in the glass. Vibrant, pretty berry fruit aromas of real quality. The high quality, ripe fruit is a delight on the palate, with quality oak adding depth. Great length, with fine tannins build on the finish, shutting down the fruit a little. A very fine wine that could be drunk with pleasure any time over the next 10 – 15 years.
Houghton – Cabernet Sauvignon – Gladstones – 2014 (18.5/20). Plum, raspberry and some fresh mulberry for good measure. Serious, firm and tight, with high quality oak adding depth. The palate is near seamless and this is very easy to drink now. However, if you're patient, this, will be great in 10+ years, as the fruit will have started to unwind. From the Batley Vineyard, aged in French oak.
Suckfizzle – Cabernet Sauvignon – 2014 (18 – 18.5+). Dark, brooding, brambly fruit, with eucalypt and mint notes. Great depth to the fruit on the palate, thought the tannins are quite pronounced and get a bit chewy on the close. Impressive, but needs 20 years.
Juniper Estate – Cabernet Blend – Aquitaine Rouge – 2014 (18/20 – $38). Whilst there is decent quality red-berry fruit on show, this is all about savoury structure right now. A dark, brooding wine, with chewy tannins and drying acidity. This is a serious, if austere style that needs ten years to start to open up. Quality oak to close.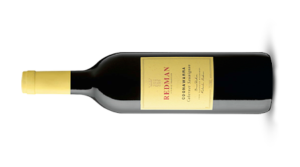 Redman – Cabernet Sauvignon – Coonawarra – 2015 (17.8/20). The blackcurrant and berry fruit builds with air. Quite a serious wine that, whilst only medium bodied, has taut, structured fruit. Good length and depth, but this needs a couple of years to hit its straps.
Juniper Estate – Cabernet Sauvignon – Small Batch – 2015 (17.8/20 – $27). Lovely ripe fruit on the nose, with good intensity. The palate has fresh fruit, with enough tannins and acid to keep everything in balance. The oak plays no obvious role, just adding texture and mouth-feel. Not serious, but delicious short term drinking.
Stella Bella – Cabernet Sauvignon – 2014 (17.8/20). Really good fruit here, in a supple, savoury frame. The texture here is a highlight, with the fine, graphite-like tannins adding texture but without dominating the fruit. This is medium bodied, with delicious ripeness to the fruit and tannins that build gently on the finish. Wonderful drinking now or over the next 5 – 7 years.