Imported Wines: Italy and Spain
Barry Weinman: 13th May 2018
For those of us who have grown up in Australia, we are used to clean, bright wines where the fruit is allowed to sparkle. When reviewing a line-up of imported wines, the challenge is that the wines can be made in a number of ways.
We tend to struggle with those wines made in a rustic, old-fashioned way, as the fruit is often dulled, whilst oxidative characters come to the fore. As a result, only a few of the wines tasted for this review actually made it to these pages.
The good news is that those that did are all worth trying and cover a variety of styles.
Reviewed
Terre di Terrossa – Pinot Grigio – 2016 (17.5/20pts – $20). Quite floral and aromatic. The palate is nicely textured, and has good length. Some ripe peach fruit, a touch of honey and zesty acidity to close. Fresh and zippy, this is a compelling drink on its own, but would also accompany food well.
Palladino – Arneis – Roero – 2016 (17/20pts – $35). Clearly European, with a core of minerality and savoury fruit on the nose. On the palate, this is a drier, leaner style with apricot kernel and a touch of minerality leading to a neutral finish. Will be at its best with food.
Vega di Princesa – Albarino – 2016 (17/20pts – $29). More depth than others in this tasting, and actually quite good. Textured, with a touch of viscosity, the honey and strawberry fruit is balanced by long, vibrant acidity. A refreshing, versatile wine from Rias Baixas in Spain.
Begali – Valpolicella – Ripasso – Classico Superiore – 2015 (17.3/20pts – $33). The nose is subdued, but the palate has vibrant fruit with a savoury edge. Good length and mouthfeel, the textural components are a highlight. Souring cherry fruit and a touch of spice and tar add depth. Grippy tannins a plus with foods such as Prosciutto and other cured meats.
Selvapiana – Chianti Rufina – 2015 (17.5/20pts – $29). I like this. The fruit is ripe, yet there is a savoury core that runs the length of the palate. Fine, drying tannins, older oak, the texture gets a little chewy to close. Would be great now with roast lamb or a spicy Chorizo (perhaps a hint of Brett here, but it works for me).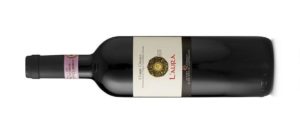 Querceto Di Castellina – Chianti Classico – L'Aura 2013 (17.7/20pts – $38). The ripe fruit here will suit many Australian palates, as will the dollop of new oak sitting behind the fruit. A wine that can be drunk now with pleasure, but really needs 10 years to open up.