Chardonnay New Release – May 2018
Barry Weinman: 25th May 2018
With the cooler weather on the way, Chardonnay really comes into its own. The trick for me though, is not to serve high quality examples too cold. This is especially true of the modern, leaner styles. Served too cold, all of the fruit is lost whilst the acid is accentuated.
My cellar is set to 18 degrees, and just an hour or so in the fridge before serving is perfect, though even cellar temperature is fine. In fact, the tasting panel reviews all Chardonnays at room temperature, as this give the best chance for the wines to shine in their youth.
In this tasting, the two cheaper Chardonnays from Howard Park provided an interesting contrast. The Miamup (Margaret River fruit) was tighter and more restrained, whilst the Flint Rock (Mount Barker) was a touch more generous and approachable. Both, though, are excellent examples.
The other wine to feature from Howard Park was the 2017 Chardonnay. This is the first vintage of this wine to be labelled Margaret River. The wine started out as Great Southern, and has gradually transitioned over a number of years, as their Margaret River vineyards have matured.
A highlight was the wine from Angove. Who would have thought that McLaren Vale could produce a wine of such finesse?
Reviewed
Singlefile – Chardonnay – The Vivianne – 2015 (18.5+/20pts – $80). A richer, more powerful style compared to many others in the tasting. Wonderful nose that is complex and complete, with cashew nut, spice, subtle creamy oak and refined stonefruit/pineapple melding seamlessly. The refinement is really evident on the palate, with the creamy textural notes setting the stage for the fruit to shine. Very long, the winemaking inputs and vanillin oak add depth. A superb wine now – 5 years. (From Denmark, the grapes for this wine were harvested over a four week period, and underwent wild yeast barrel fermentation and lees aging.)
Howard Park – Chardonnay – 2017 (18.5/20pts – $58). Quite a modern, subtle style, yet there is great depth to the fruit, and it just needs a few years to open up. Minerality, stone fruit, nutty texture and lime acidity are all in the mix, whilst the very fine texture and length of the palate are a highlight. For the first time in this wine's history, it is labelled as Margaret River.
Marchand & Burch – Chardonnay – 2017 (18.3/20pts – $73). Ripe pineapple and stonefruit notes (from Mendoza clone grapes), with a core of minerality that adds depth. Fine fruit and supple winemaking leads to a finish that is textured and very long. There is near seamless palate transition, though the high quality oak is still settling into the fruit. Would be brilliant now with oysters or ceviche, but time in the botte will see this blossom (and score higher points). 60% Porongurup & 40% Mount Barker fruit.
Marchand & Burch – Chardonnay – Villages – 2017 (18/20pts – $37). From the Mount Barrow Vineyard in Mount Barker. Whilst there are attractive citrus and white peach aromas, this wine is all about the texture and mouthfeel. From start to finish, the wine is near seamless. Long, supple, and balanced, the fruit, winemaking inputs and oak are completely integrated and in harmony. It lacks the ultimate depth of its big brother but is excellent drinking now, or over the next 2 – 3 years.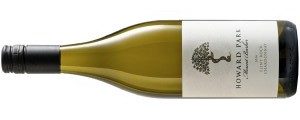 Howard Park – Chardonnay – Flint Rock – 2017 (17.5/20 pts – $28). From Mount Barker. Perfumed stonefruit, citrus and tropical notes on the nose. The palate is where this wine shines, with the ripe peachy fruit balanced by a core of pineapple-like acidity that gives the palate a zesty lift. After spending 10 months on lees, this is a little richer than the Miamup, and more approachable as a result.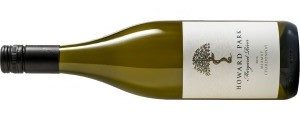 Howard Park – Chardonnay – Miamup – 2017 (17.8/20pts – $28). From Margaret River, this is subtle and refined, with creamy fruit, lemon zest and a touch of grapefruit acidity. It has a well-balanced palate, with a finish that is long and fairly tight, in the modern style. A couple of years in the cellar should see this flesh out a little, or try it with a simple quiche now.

Cherubino – Chardonnay – Gin Gin – Wilyabrup – 2017 (18.5/20pts – $39). Gin Gin refers to the clone of Chardonnay rather than the town north of Perth. The refinement here is a treat. High quality fruit in the nectarine and white peach spectrum, with subtle winemaking inputs, make for a wine that is superb drinking. The subtle palate builds depth over time, showing great balance and power.

Angove – Chardonnay – McLaren Vale – 2017 (17.8/20pts – $22). From 30 year old vines and treated to barrel fermentation and lees aging which add textural components. Minerals, grapefruit and masses of pretty peach fruit lead to a refined palate, with good texture and length. A smart, modern wine that demonstrates that McLaren Vale is not just about ripe, generous reds.