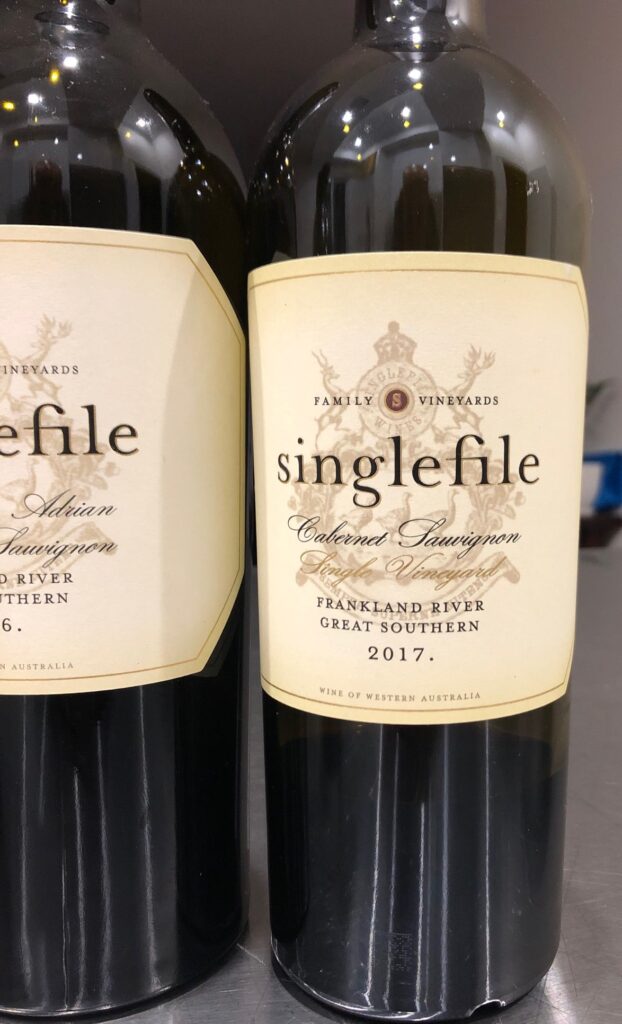 Cabernet Sauvignon New Release May 2019
Barry Weinman: 28th May 2019
Whilst Fine Wine Club is not about making money (it actually costs me money to run), there are some great perks to the job, such as being able to taste dozens of very high-quality wines in a week.
There are some varieties that are just that little bit more special to taste than others, and Cabernet Sauvignon, either alone or blended is one of those. Part of the attraction is that Australia (and Western Australia in particular) makes Cabernet-based wines that are the equal of any in the world when assessed for quality as well as value, so the quality of our tastings can be quite high.
This week was a good one, having reviewed over 40 of Australia's best Cabernets, including the current Penfolds big wines. And while it is easy to write reviews about Tom Cullity, Vanya etc, it was the quality of the second tier Cabernets from Howard Park (Leston) and Singlefile's (Single Vineyard) that gave me the most enjoyment.
Whilst not quite as dense and powerful as their big brothers, these wines offer that rare combination of being a great drink now, as well as being capable of being cellared for at least a decade or two. But do give them an hour in a decanter (or double decant) to let the fruit shine if you are drinking them young.
Reviewed
Singlefile – Cabernet Sauvignon – 2017 (17.5/20pts – $25). Fresher and more approachable, with supple red currant fruit supported by just a lick of savoury oak and refreshing acidity. Great drinking now – 5 years with grilled meats.
Singlefile – Cabernet Sauvignon – Single Vineyard – 2017 (18.6/20pts – $39). I like this a lot! Excellent quality fruit in the mulberry spectrum has been skillfully matched to subtle, savoury oak. Whilst lithe and approachable, there are plenty of fine tannins, supple oak and balancing acidity to keep this relatively restrained at first, suggesting the ability for extended aging (this was brilliant drinking after two days on the tasting bench). At $39, this is surely a bargain.
Howard Park – Cabernet Sauvignon – Leston – 2016 (18.5/20pts – $48). This was actually quite muted to start but really opened up with air. The palate has fresh berry fruit, silky tannins and savoury oak adding depth but not overt flavours. The balance that is a highlight, with this wine having the rare ability to drink just as well now as it will in 10-15 years. Super!