Barry Weinman: 23 October 2019
The life of a wine taster may sound glamorous, tasting dozens of wines each week, trying to find high quality and good value wines that we are happy to recommend. But the reality is often quite different from the image.
Sitting down to a tasting (generally blinded to the wines we are trying) with the prospect of trying 20 Sauvignon Blancs or two dozen Rosés is just not that much fun. High acidity wines such as Riesling and very firm/tannic wines can also prove very challenging.
But then there is the occasional tasting that is approached with anticipation or even excitement, given the prospect of trying a cross-section of very high-quality wines.
So it proved when I recently sat down at Lamont's in Cottesloe to taste 20 Cabernet- based wines predominantly from Margaret River. Cabernet Sauvignon from Margaret River ranks amongst the nation's (and world's) finest, so being able to compare a cross-section side by side is indeed a privilege.
But what is not as well understood is just how good the Cabernets can be from the Great Southern. I wrote recently about Singlefile's Cabernet, but in this tasting, Howard Park and Cherubino took up the challenge to the best of Margaret River.
It is telling that Cherubino's top Cabernet is sourced just from Frankland River. Howard Park's Abercrombie vineyard in Frankland is the basis for their wine, but has had a proportion of Margaret River fruit from the Leston Vineyard included in recent years.
Full results can be found at www.finewineclub.com.au
Reviewed

Cherubino – Cabernet Sauvignon – Frankland River – 2016 (19/20pts). Refined, elegant and youthful, with bright blueberry fruit on the nose. The palate is vibrant, supple, elegant, seamless and very long. Whilst extraordinarily fine, there is latent power that slowly uncoils in the glass. A brilliant wine that left my palate tingling with excitement.
Penfolds – Bin 707 – Cabernet Sauvignon –2016 (19/20pts – $600). A powerhouse of a wine that is quintessentially Cabernet. Whilst the fruit is spectacular, the presence the wine has in the mouth that made the biggest impact. Textured, mouth-coating and viscous, yet remarkably fine and polished. Lives up to the hype.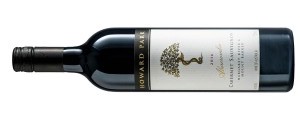 Howard Park – Cabernet Sauvignon – Abercrombie – 2016 (18.8/20pts). Pretty fruit, with mulberry, redcurrant and gentle savoury/spice highlights. The palate is mouth-coating, the textured, leading to a finish that has a savoury edge and is quite closed. With very fine (though prominent) tannins and oak, this superb wine has great power. Destined for the long-haul.
Juniper Estate – Cabernet Sauvignon – Single Vineyard – 2015 (18.7/20pts). This is so seductive, with supple red berry fruit and silky, savoury tannins and oak. Yet behind the veneer, there is powerful fruit that just needs time to unwind. Souring acidity adds life, while the cedary oak adds a pencil shavings note on the very finish. Full of joy, this is a brilliant wine.

Corymbia – Cabernet Sauvignon – 2018 (18.7/20pts – $60). The grapes for this wine come from a vineyard near Redgate beach, in the cooler southern part of Margaret River, which is expressed in menthol and eucalypt characters. A superb wine, with perfectly ripe fruit framed by subtle, savoury oak. The balance and length of flavours are a highlight.
Vasse Felix – Cabernet Sauvignon – Tom Cullity – 2015 (18.9/20pts). This wine was the sleeper of the tasting. Initially easy to overlook, but ultimately the sheer quality shines through. There are cooler fruit characters, but it is the mouthfeel that sets this apart. Gentle herbal characters, menthol and supple spicy oak all play their role in this extraordinary wine. Needs time.
Moss Wood – Cabernet Sauvignon – 2016 (18.8/20pts). A sublime wine. Fragrant and perfumed in the violet spectrum, with a core of ripe blueberry fruit. The palate is refined, elegant and supple, the fruit perfectly framed by fine, savoury oak and tannins. Irresistible now, but will age well for decades.
Woodlands – Cabernet Sauvignon – Clementine Eloise – 2016 (18.8/20pts). Refined, elegant and gentle, with supple red berry fruit. There is great depth, though this is intrinsically an elegant/delicate wine that will build for a decade or more. Very pretty indeed.
Cape Mentelle – Cabernet Sauvignon – 2016 (18.7/20pts). Whilst only medium bodied fruit, this wine is closed, taut and a touch austere right now. That said, the finish is remarkably fine and approachable All the ingredients are there for a fine wine, but this needs years to really shine. Points for potential.
Devil's Lair – Cabernet Sauvignon – Ninth Chamber – 2015 (18.7/20pts). Beautiful, ripe blueberry fruit on both the nose and palate. Elegant, silky and seductive, with superb oak and tannin integration resulting in a near seamless palate transition. As an added bonus, this is absolutely delicious now.
Evans & Tate – Cabernet Sauvignon – Redbrook – Reserve – 2013 (18.7/20pts). A more robust wine where the power of the fruit is more obvious. Shows rich, concentrated blackcurrant berry notes and a hint of cassis. The palate is rich and textured, with the tannins and oak still wrestling with the fruit at this stage. Will be a great wine but needs a decade or two to really open up.
Leeuwin Estate – Cabernet Sauvignon – Art Series – 2015 (18.7/20). Wow. This is a complete wine! Supple mulberry and plum fruit is supported by hints of mint, liquorice, chocolate and coffee. These savoury notes are primarily from the oak, though the oak is virtually invisible from a structural perspective. Great length, texture and persistence on the finish. An elegant and seductive wine that is also great value.
Juniper Estate – Cabernet Sauvignon – The Tribute – 2013 (18.6/20pts). Lithe and fresh, with red berry fruit and hints of spice from the supple, savoury oak. This is all about balance, with the fruit allowed to take centre stage. May score even higher in time, and is also very approachable now.
Voyager Estate – Cabernet Sauvignon – MJW – 2014 (18.6/20pts). Initially, there are savoury aromas, along with muted blueberry fruit. The berry fruit continues on the palate, with a touch of mulberry over gentle spice from the oak. The mouth-feel is a highlight, as is the length of flavours. With air, this really opens and shows very attractive fruit. A very high-quality wine that has a long drinking window.
Deep Woods – Cabernet Sauvignon – Reserve – 2014 (18.6/20pts). Closed and muted on both the nose and palate. Everything is in place, with the high-quality fruit skilfully matched to savoury, spicy oak. Importantly, the oak is there to support the fruit, rather than dominate it. There is also excellent length and mouth-feel. Just needs time.