Amelia Park in Review
Barry Weinman: 29th January 2020
If I had to choose one word to describe Amelia Park, it would be polished. From the impressive cellar door, to the superb restaurant and refined and elegant wines, every detail has been executed with great skill and attention to detail.
Walking into the cellar door is an experience in itself. The impressive doors and barrel hall set the scene, and when the inner doors slide open, the windows frame a spectacular view. It is like walking from darkness into light, with mature vineyards stretching into the distance.
The views from the elegant dining room are no less impressive, but somehow, these are overshadowed by the food. Surely, this must rank as one of the region's best restaurants. The comprehensive menu made it very difficult to choose, given that virtually every dish sounded divine.
Guided by the friendly and efficient staff, we enjoyed a feast of riches, with so many highlights in both taste and presentation, including a superbly cooked shoulder of lamb, the ever popular "fish wings" and wood-grilled marron.
But the main reason for the visit was the wines.
Launched in 2009, Amelia Park moved to its current location in 2013, following the purchase of the former Moss Brothers vineyard. Like the restaurant, the winery seriously over delivers in the quality/value equation right across the range.
The Trellis range offers honest, easy drinking wines that are terrific value for under $13 for wine club members.
For me, however, the sweet spot is in the estate range (white label) which are available for as little as $27 from the cellar door. And watch out for the soon to be released 2018 reds. The Cabernet, Shiraz and Malbec were all knockouts and are due for release mid-year. See the website for tasting notes.
Enjoy!
Reviewed

Amelia Park – Sauvignon Blanc/Semillon – Trellis – 2019 (17.3/20pts – $16). An enticing nose with hints of guava, passionfruit, musk and spice. The palate is fresh and vibrant, with crisp, zesty acidity, along with decent viscosity and mouth-feel. At $12:80 from the cellar door for wine club members, this is a bargain!
Amelia Park – Semillon/Sauvignon Blanc – 2019 (17.6/20pts – $23). More depth and intensity to the fruit. The palate texture is also more pronounced, with the fruit and aromatics a little muted. The supple acid rounds out the finish nicely. A more serious wine and well suited to food. A 60/40 blend, with partial barrel fermentation.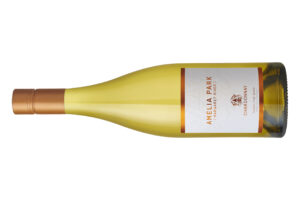 Amelia Park – Chardonnay – 2019 (18/20pts – $33). An elegant wine with white nectarine and peach aromas. The fine and supple palate is complex yet approachable, with near seamless palate transition and well-judged acidity. Needs a year or two to show its best but represents great value (wild ferment, no malolactic fermentation, 9 months in French oak – 30% new).
Amelia Park – Chardonnay – Reserve – 2018 (18.5/20pts – $65). Different nose to the Estate Chardonnay, with Burgundian overtones from the winemaker's inputs. Complex, dense, textured and powerful, the oak (40% new) is more apparent but sits very well with the fruit. Builds stone fruit and mineral notes with air. Whilst enjoyable now, this ideally needs a few years in the bottle.
Amelia Park – Cabernet Sauvignon/Merlot – Trellis – 2018 (17.3/20pts – $16). Bright, fresh and vibrant, with decent fruit quality (especially at this price). Earthy, textured and supple, the acids and tannins frame the fruit, but are soft enough to make this a great quaff. Spends six months in oak. At $12:80 from the cellar door for wine club members, this too is a bargain!
Amelia Park – Cabernet Sauvignon/Merlot – 2017 (18/20 – $33). Opens with restrained fruit in the blueberry spectrum. The palate, whilst taut, is complex, powerful, long and fine, with supple mouth-feel and texturing oak. Like many of the wines, this is enjoyable now, but will benefit from extended aging to allow the fruit to open.
Amelia Park – Cabernet Sauvignon/Merlot – 2018 (18.4/20pts). Richer, with more fruit density than the 2017, resulting in a svelte and textural wine that is more approachable young. But underneath the supple exterior, there is serious fruit matched to excellent winemaking. A polished and age-worthy wine. Great winemaking and brilliant value.
Amelia Park – Shiraz – 2017 (17.5/20 – $33). Restrained, but with vibrant fruit sitting underneath. White pepper, chocolate, plum and spice, with a chewy, textural palate. Refined and enjoyable, but really needs time.
Amelia Park – Shiraz – 2018 (18.5/20pts). Richer than the 2017, with ripe, vibrant fruit with lifted white pepper spice. The palate is textured, chewy and quite delicious, with the supple, savoury oak adding to the balanced and finesse. A lovely wine with grace and presence. Now – 10 years. From Frankland River.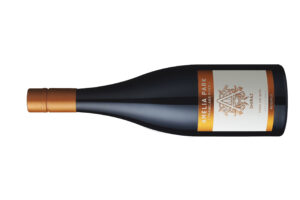 Amelia Park – Shiraz – Reserve – 2016 ($65 – 18.6/20). Very fragrant nose redolent of plum, cherry and spice. Rich, textured, dense and powerful, the savoury oak (100% new French) adds depth and sits perfectly with the supple fruit, whilst the earthy, textural notes are reminiscent of the Rhone Valley. Will be even better with at least 10 years in the bottle.
Amelia Park – Malbec – 2018. (18/20pts). What a delightful wine. Fresh and vibrant, the bright strawberry fruit is expertly matched to subtle savoury, earthy notes. The finish is supple, yet there are serious tannins and structure sitting in the background. Will be great with savoury food and should represent excellent value.