A different environment.
Barry Weinman: 6th November 2019
Given the rapid increase in the number of high-quality wines from Margaret River, Great Southern and Swan Valley, it has never been a better time to "shop local" for all our wine drinking needs. And we need only look to our east coast neighbours to fill in the gaps.
Opening a bottle of wine that has travelled 300km has a much smaller environmental footprint than one that has spent four weeks on a ship travelling half way around the world in refrigerated comfort.
There are exceptions however. For example, there is still no substitute for great Champagne or fine Burgundy, and we are yet to master the textural, savoury nuances associated with the great reds of Italy and Spain.
David Mullin has specialised in importing high quality Italian wine for many years now, and the range has never been better. There are numerous interesting whites in the range, as well as top quality Prosecco, but it is the reds that are of real interest to me.
These are not overly cheap wines, especially given the current exchange rates. They do, however, represent fair value when you consider the care and attention that has gone into producing them and curating the collection. Whilst not widely available, his labels are in some of Perth's better restaurants and your local fine wine specialist will be able to track them down.
Closer to home, but also hard to track down, are the wines of Shepard's Hut in the Porongurups. Made by the talented Rob Diletti, the excellent Pinot represents great value indeed.
Reviewed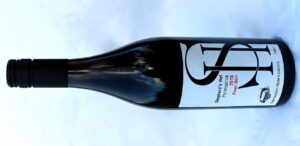 Shepard's Hut – Pinot Noir – Porongurup – 2018 (18/20pts – $30). Bright and fresh, with a delicious savoury edge that adds depth to both the nose and palate. This has cherry, plum, spice and supple texture in a medium-bodied wine that deserves to be popular. Not easy to find, but brilliant value. Try Lamont's in Cottesloe or Steve's in Nedlands. http://shepherdshutwines.com.au/
Lantieri – Chardonnay/Pinot Noir – Franciacorta – Extra Brut – NV (17.9/20pts – $55). Made in the traditional method, with extended lees aging adding richness and depth. The extra brut indicates a very dry style (dosage 3.5gms/l). The palate is rich and round, with gentle but persistent fruit and obvious autolysis characters. A complex, drier, low pearl style to accompany food.
E.Pira & Figli – Nebbiolo – Langi – 2017 (18.2/20pts – $90). Fine and almost ethereal, with supple, savoury notes adding depth to the pretty, elegant fruit. This is a delightful wine to drink now, such is the immediacy of the fruit on the palate, but the fine tannins that build on the finish will also support medium-term aging. From an excellent producer.