Faber Vineyard: Celebrating 20 years of Riche Shiraz
Barry Weinman: 16th July 2020
John Griffith established Faber in 1997 after a very successful six-year stint at Houghton.
At Faber, the aim is to craft the best wine possible from grapes most suited to the region in which they are grown. In the Swan Valley, John believes this is Shiraz, Verdelho and Muscat (for fortified wines).
Reflecting the warmer climate, the wines at Faber are rich and generous, with excellent balance and texture. They are not made to meet the whims and fashion of wine show judges, they are made to provide maximum drinking pleasure for the consumer.
The Riche Shiraz typifies this approach yet, as this tasting highlighted, they are also capable of extended aging. The fruit comes from the Faber and Millard vineyard, and interestingly, is also used for the Reserve Shiraz.
On arrival in the winery, a portion of the juice is bled off and sold to others. The remaining juice is fermented on skins in open top fermenters for ten days. At the end of this time, 2/3 of the juice (free run) is taken off for use in the Riche, with the pressings being used for the Reserve.
The Riche spends ten months in oak, of which 25% is new American. This adds supple texture and depth to the delicious fruit. We tasted all 20 vintages ever made, starting with the 2001 and finishing with a barrel sample of the 2020.
The highlights were the 2004, 207, 2009 and 2013 – 2015. And watch out for the 2020!
My points are mainly to rank the wines. It is always a little hard to be totally objective in this type of tasting.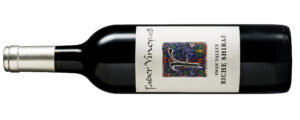 Reviewed:
2001
Leather and spice notes, over still ripe, succulent cherry and plum fruit and hints of cinnamon. Succulent, bright, elegant and delicious. The acid balance is a highlight. 18/20pts
2002.
Cedar and cinnamon spice. Still shows bright fruit, though the oak sits a little proud on the close. Drying finish. Best with food. 17
2003
Fresh and supple. The fruit almost delicate, with hints of ripe satsuma plum, and fine, feathery acid to close. This is refined and elegant wine drinking at its peak. 17.8 /20pts
2004
A step up in both depth and density of fruit. The berry fruit notes are pristine and primary, with excellent length and mouthfeel. The acid and tannins have softened enough to make this a great drink, but this has years ahead of it. The vanillin oak has been absorbed by the fruit, adding depth and supple texture notes on the close. 18.3/20pts
2005
Firm acidity and tannins a feature here. This is a rich, robust wine that has layers of chocolatey fruit and excellent length. I prefer the balance of the 2004, but this is a good drink all the same. 18/20pts
2006
A very different style that has cooler, more elegant fruit and finer acid structure. Feels like the winemaking has been pared back a little to allow the fruit to be the focus. Great with food now, but will continue to develop for some time. 18/20pts
2007
Wow. Rich, ripe and succulent with layers of dense fruit. Chocolate, plum and hints of liquorice all build. The texture and mouthfeel are a highlight. A cracking wine that has years ahead of it. And delicious to boot. 18.5/20pts
2008
The oak here is a little more apparent, while the palate is defined by dark chocolate and spice. Not sure here. May get better as the fruit opens up. But drying tannins keep the finish subdued. 17.7/20pts
2009
This is a delicious wine. There's a touch of menthol and pepper, reflective of the cooler year, and pretty, fragrant fruit that is elegant and balanced. This is most approachable, with the fine tannins gradually building on the finish. Yet this is also age worthy. 18.5/20pts
2010
Purple colour. Supple and balanced, with excellent fruit weight and fine tannins. Not overly dense, which adds to the immediate appeal. My pick for a Sunday BBQ lunch. 17.5/20pts
2011
More spice here. Fresh, vibrant, silky, lovely plummy fruit and a touch of menthol. Again, this is not about raw power, but more elegance and refinement, with the oak and tannins supporting the fruit nicely. Very youthful, with a touch of coffee on the close. 18.3/20pts
2012
Wow. This is higher impact, with ripe fruit flooding the palate, combined with cedary oak that adds depth. Long and mouth-filling, yet only medium bodied. A delicious, spicy wine that could be drunk with pleasure now – 10 years. 18/20pts
2013
Chocolate, plum, blueberry and spice. The palate is rich, textured and with greater fruit density than the 2012. The power here is more obvious and, whilst delicious, this is one for the cellar. 18.5/20pts
2014
White pepper, cinnamon: Wow. This is a luscious, powerful and delicious with layers and layers of fruit. Super structure, long, powerful, inherently drinkable, but really needs another 5 – 10 years to really hit its straps. 18.6/20pts
2015
Fine, closed, firm, textured. Everything in place but needs years to come around. Hints of chocolate and spice. Fine oak, fine tannins, great mouthfeel. Will be a star. 18.5
2016
Lighter style, with more approachable fruit and supple oak. An earlier drinking style that is the perfect mid-week wine. 17.5/20pts
2017
Quite closed initially, but with air, this really builds. Ripe fruit, supple oak, texturing tannins and spicy, vanillin notes. The fruit gains depth and density in the glass, leading to a very long close. Cracking wine 18.5/20pts
2018
Opens with some cooler, almost herbal notes and just a touch of tomato leaf up front. Give it some air though and the ripe, plummy fruit starts to shine. The palate is dense and textured, with spicy oak adding to the appeal. Whilst supple, round and balanced, this needs a few years to hit its straps. (18+/20pts – $27).
2019
Initially very closed on the nose, but gets perfumed, pretty and fragrant with air. The fruit on the palate is a delight, with ripe plum and blueberry, and delicious spicy undertones from the oak. The fine tannins ultimately shut down the fruit, so bottle ageing is recommended. Or try with a juicy steak now. (18.2/20pts – TBC).
2020
Barrel sample. Purple, pretty, powerful, dense and textured, with supple oak already integrated. An amazing wine that may be one of the great bargains when it is released.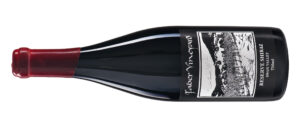 Faber – Shiraz – Reserve – 2017 (18.7/20pts – $65). Closed and restrained, but this is clearly a brilliant wine. Dense and textured, with high quality new French oak in support. The balance is a highlight, the mouthfeel aided by supple viscosity. Gets chewy and a bit closed on the finish, yet the tannins never dominate. Sure to age well, but great drinking now