Riesling: Southern Exposure
Barry Weinman: 15th August 2020
At the end of a 25-wine tasting of very high-quality Riesling, I found myself reflecting on just how much I enjoyed the tasting. This was due to a number of factors.
To start with, there was the purity of fruit, approachability of the wines and sheer quality of winemaking on show.
I was also enjoying that my palate felt refreshed in a way that would never happen with Cabernet, Shiraz or Sauvignon Blanc for example.
There was also the fact that Western Australia is producing great Rieslings from across the Great Southern.
And that there is something extra special about the Rieslings from the Porongurups. The wines seem to express themselves a little differently to their Frankland cousins, being a little finer, taking on an almost ethereal character that defies description.
This was particularly evident with Howard Park and Cherubino, where their Porongurup offerings were clearly preferred by the panel. Great for current drinking, but also very age-worthy.
Yet the wines from Mt Barker held their heads up high, particularly the block wines from Forest Hill.
There is also something different about Riesling when it comes to value. With wines like the Gilberts Riesling selling for little more than $20, they are no brainers. Even the very best of the wines reviewed sell for less than $50 and represent great buying!
Finally, it was great to be able to compare and contrast these wines to those from Clare and Eden Valley, the spiritual homes of Australian Riesling. The 2019 Leonay did not disappoint!
Reviewed:
Duke's – Riesling – Magpie Hill Reserve – 2019 (18.8/20pts). This has a real wow factor. An combination of minerality, subtle spice and lemony fruit. The palate is sublime with great balance and seamless palate transition. Will reward cellaring if you can stop yourself from drinking it now.

Leo Buring – Riesling – Leonay – 2019 (18.7/20pts – $40). A lovely mix of steely notes and gentle floral and citrus characters on the nose. The palate is restrained and taut, with fine, neutral acidity and a finish that feels bone dry. Great balance, with subtle depth and power, and seamless palate transition. A brilliant wine that will blossom with age. An icon!

Gilberts – Riesling – 2019 (18/20pts – $24). I like this, as it was the most approachable wine of the tasting yet has excellent lime-like fruit that is fresh and bright. Gentle, texturing phenolics and subtle viscosity add mouthfeel, with the zippy, balancing acidity carrying the finish. Great value and capable of some bottle age if desired. From Mt Barker.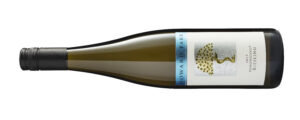 Howard Park – Riesling – Porongurup – 2019 (18.5/20pts – $35). Zesty and racy, with lime acidity, steely fruit notes and a touch of perfumed talc. The palate is concentrated and powerful, with lemony fruit building on the finish. The fruit quality is a highlight though this needs a few years to hit its straps.
Cherubino – Riesling – Porongurup – 2019 (18.6/20pts- $39). A fragrant, pretty and almost ethereal wine where the citrus-like fruit is subdued. However the quality is palpable on the very fine, restrained palate. The finish is quite silky, yet the minerality and texture a highlight. With air, the fruit really builds intensity and lingers, so time in the cellar recommended.
Cherubino – Riesling – Mt Barker – 2017 (18.5/20pts – $35). Fragrant, intense and powerful fruit up front. But then the acid kicks in and leaves the palate drier than the Simpson desert. Powerful, impactful and age worthy, this really opens up in the glass. An excellent wine with great balance, but needs a few years to show its full potential.
Castle Rock – Riesling – 2019 (18.5/20pts – $25). Taut, youthful and athletic, this is sinewy and lean with deceptive power. There are lemony citrus notes and fine acidity and gentle phenolics that add depth and texture. This is an excellent wine, but it really needs a few years to open up and build some flesh.
Forest Hill – Riesling – Block 2 – 2018 (18.3/20pts). A reserved style that has a steely minerality. The palate is packed with lime and fine, piercing acidity. This is made for the long haul. Despite being closed and tight, it is very impressive all the same. The off-dry finish adds to the palate feel. From a vineyard planted in 1975.
Dr. Loosen – Riesling – Kabinett – Wehlener Sonnenuhr – 2016 (18.3/20pts – $36). A different style that is aromatic and perfumed with musk, sherbet and a touch of lemonade. The palate is vibrant and delicious, with superb acid balance. Being off-dry and lower in alcohol, this is so easy to drink now. A thrilling wine.
Frankland Estate – Riesling – Isolation Ridge – 2018 (18/20). More approachable with the aromatic fruit on the nose a highlight. Hints of pineapple, tropical fruit, and lanolin, with vibrant citrus notes flooding the palate. The texture on the finish is noteworthy. A great drink now, but sure to age well in the medium-term. Points for drinking well now.
Pewsey Vale – Riesling – The Contours – Museum Reserve – 2014 (18.5+/20). The concentrated fruit has a steely component and is taking on the first signs of bottle age. The palate is intense and powerful, with gentle toast notes building. The depth of flavours is a revelation, building in layers on the palate. The acid is firm and taut, leaving the finish very dry. An excellent wine that gives a glimpse as to how Rieslings age.
Cherubino – Riesling – Great Southern – 2019 (18.2/20pts). An intense, high acid style that is powerful but a touch subdued at present. Age worthy.
Ad Hoc – Riesling – Wallflower – 2019 (17.8/20pts – 21). I like the balance here. Lemony fruit with hints of musk combine with fine, refreshing acidity. The gentle phenolic texture adds to the appeal. A touch dumb in the mid palate now, but there is excellent length on the close.
Shepard's Hut – Riesling – Porongurup – 2019 (17.7/20pts). Fresh citrus with floral talc aromas. The palate is lithe, fresh and near seamless. Restrained and fine, yet there is decent depth. A touch of minerals and fresh lime juice round out the package.