Bigger Reds
Barry Weinman: 16th February 2021

Hutton Vale Farm is a family run winery in the Barossa. The Angas family are pioneering farmers in the region (Is it a coincidence that they are based in Angaston???) who diversified into wine along the way.
They established the Mount Edelstone Vineyard in the 1900s and subsequently sold to Henschke in the 1970s. The remaining vineyards were planted in the 1960s and are now managed by the 7th generation of the family in the Barossa.
Wines are made by Kim Teusner and share the same polished approach to winemaking as the Teusner wines, but with the vineyards characters stamped firmly on the style.
Reviewed

Hutton Vale Farm – Grenache/Mataro – 2016. The very pretty old-vines Grenache fruit has floral notes and is ripe, supple, elegant and lithe. Very refined and precise, this initially appears quite delicate. It gets a little textured and chewy on the close, as the fine tannins start to build, but this merely adds to the appeal. Will be brilliant with 5 – 10 years in the cellar. 95pts – $75.

Hutton Vale Farm – Shiraz – 2016. The ripe, succulent fruit is fragrant, with gentle spice and liquorice adding depth and complexity. On the finish, the tannins and oak kick in, adding depth and texture, but also serving to mute the fruit. With air, the fruit really shines, and the tannin management is a feature, so give it five to ten years to open up. 94-95pts – $75.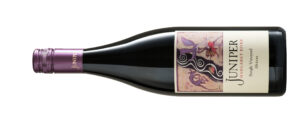 Juniper Estate – Single Vineyard – Shiraz – 2017. Liquorice and ripe fruit to the fore. Dense, chewy, textured, yet not heavy or cloying. This is a rich wine, yet it has been very well handled in the winery, resulting in a silky, mouth-coating wine with fine, texturing tannins. Impressive. 93pts – $40.
Naturalis – Shiraz – 2019. Plummy fruit the main feature here, balanced by decent acidity and supple lick of oak. Refreshing and vibrant, with good length, this would be a good match to some simply grilled meats (or vegetables). 89pts – $18