Reaching for the Skigh
Brendan Jansen MW: 19th May 2021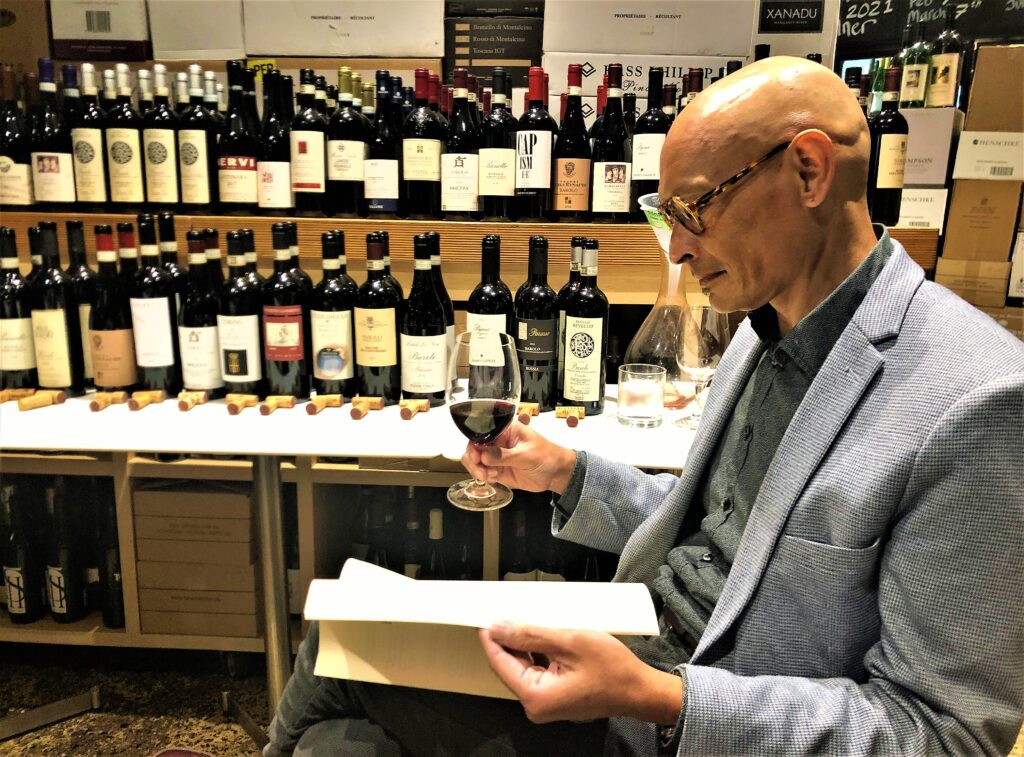 It is rare that I taste the range of wines from a single producer and am enamoured by all of them. I set out to write this article intending to utilise one or two wines from the range to showcase the producer, but I simply could not choose!
Skigh McManus happened to be in Perth and offered to show me their range. This was the sixth harvest of the label, and he and Jared brought with him the premium Abacus range. You may have seen other wines in their portfolio, including from the Coda range (tank fermented and tank matured), and the Stage Brew range (a range of zero intervention wines).
A little about these guys, as though Skigh has given his name to the label, the brand consists of three key individuals. They lease and organically manage two vineyards (in Walcliffe and Yallingup) and also source grapes from growers they respect and value, in the Margaret River and Great Southern regions. This from their website: "We're a group of mates, brought together by the same (crazy) dream of building our own small offering of real wines – wines that at their core represent what we love to drink." Skigh McManus is the winemaker, with over 20 years' experience in Australia (he worked at Cape Mentelle, Howard Park, Forest Hill, amongst other places) and numerous overseas stints.
On to the wines, in the order they were presented:
Abacus Sauvignon Blanc 2019
Karridale fruit, 100% barrel-fermented, 18 months in wood in all. This would give most Sancerre producers a run for their money. Length of flavour is the key, without any acid additions, while retaining Sauvignon typicity.
18/20
Abacus Chardonnay 2019
Vines planted in the 90's from Wilyabrup, but not Gin Gin clone. The wine undergoes partial malolactic fermentation with very little new oak vanillin overtones. Burgundian in texture and line, Puligny-esque.
18.5/20
Abacus Pinot Noir 2019
Lovely dark cherry savoury flavours; pre-fermentation cold soak and 20% whole bunches add to the fruit lift. Very much in the style of a Cote De Nuits Burgundy, dare I say Gevrey.
18/20
Abacus Cabernet Sauvignon 2019
Skigh was pleased with my comment that this had a touch of "old school" about it. The fruit was pristine, and the tannins ripe, but the aroma reminded me of tasting cabernet from Margaret River in the 1980's.
18.5/20
Abacus Syrah 2019
Who says Margaret River cannot produce great Syrah/Shiraz? I was beguiled by this wine, so spicy and mineral, it took me straight to the Northern Rhone and Cote Rotie. Amazing persistence.
19/20
Abacus Grenache 2019
With fruit sourced from the Swinney vineyards in Frankland, this wine had power yet elegance. The wod that emerged most commonly in my tasting notes in the Skigh range was "balance", and this wine was its epitome.
19/20
Incredibly impressive, guys. Grab hold of some while you can.
Brendan Jansen MW