Pot of Gold: Australian Fortified Wines
Barry Weinman: 1st August 2021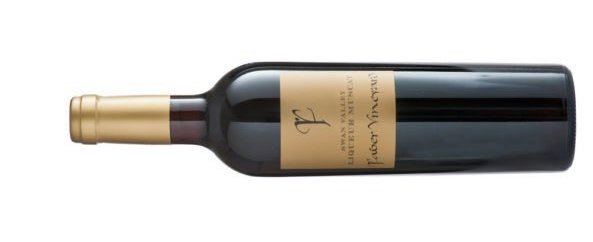 Australian fortified wines are amongst the great bargains in the wine world. The price to quality ratio is right off the scale.
Wines come in a variety of styles, often dictated by the grapes that are used in the blend. The Australian Grape and Wine (https://www.agw.org.au/) Code of Conduct lists a number of different styles that are allowed including:
Apera: Can range from dry and savoury to intense and very sweet
Tawny: A combination of older and newer materials, often made from Shiraz
Vintage: A fortified wine from a single year (Often Shiraz)
Muscat: A fortified wine made from the Muscat grape
Tokay/Topaque: A fortified wine made from the Muscadelle grape
Producers are able to differentiate the quality of their wines according to an industry-wide classification system. The first step up is Classic, followed by Grand and finally Rare.
With each step up the scale, there is an increase in intensity, complexity and age. Yes, the "Rare" wines can be very expensive, and are an incredible experience for those lucky enough to try them.
However, the real value lies with the Classic and Grand styles. That you can buy a truly excellent bottle of Classic Topaque or Muscat for around $30 is unbelievable value.
Reviewed
Faber – Liqueur Muscat – NV. Intense fruit, with gentle rancio characters on the nose. The palate is rich, viscous, complex, intense and textured, with caramel, coffee and chocolate notes.  Rich and rewarding and very very long, this is delicious. Not subtle, and all the better for it. 95-96pts – $60    

Stanton & Killeen – Classic Topaque – NV. Raisins, spice and gentle rancio leads to drying tea leaf notes and acidity. Viscous, mouth-coating and seamless, the addition of younger material giving freshness and balance. Evolves and lingers for what feels like minutes. 12-year average age. Warning: This is so easy to drink. 95+pts – $38 (500mls).
Morris – Classic Muscat – NV. This has a real wow factor. Rich toffee, coffee and caramel leads to a finish that is balanced, long, succulent and near seamless. Brilliantly made, using a blend of older and young material to maintain freshness. A delight to drink and outrageous value. 95pts – $25 (500mls).

De Bortoli – Show Liquor Muscat – NV. More raisin fruit with caramel and fig. The burnt toffee notes are attractive on the finish. Again, excellent balance and length. Acidity well judged, with more aged material. Seamless, almost endless palate is brilliant and intense. Spends an average of 8 years in barrel. 94+pts – $30 (500mls).
Morris – Classic – Topaque – NV. Bang! The intensity here is a wonderful assault on the nose. Caramelised sugar, treacle, raisins and a touch of tea leaf, with lifted acidity as a counterbalance. The palate is intense, yet with great balance. Not cloying, with moderate viscosity, the drying finish is a highlight. 93+pts – $25 (500mls)
Lamont's – Navera – NV. Olive rimmed colour. This is quite delicious. Yes, it is rich and viscous, but it is also alive and fresh. Complexity shows as toffee, tobacco, tea leaf and an aldehyde lift. Very satisfying and moreish. A blend of Muscats & Pedro Ximenez. 93pts – $35 (375mls).
Buller – Fine Old – Topaque – NV. Light amber colour. The nose here is fresh and vibrant, with gentle honey and nougat notes. The palate is clean and fresh, with caramel and nut notes and excellent viscosity balanced by excellent acidity. Just lacks the ultimate depth of the best. Super value. 92pts – $25 (750mls).
Buller – Fine Old Muscat – NV. Burnt toffee colour. More raisined, viscous and luscious, with excellent concentration and bright acidity to balance the sweetness. The length is commendable, with a touch of spirit on the close adding. Unctuous and irresistible. Outrageous bargain 92+pts – $25 (750mls).