Champagne – Master Class
Barry Weinman: 26th October 2016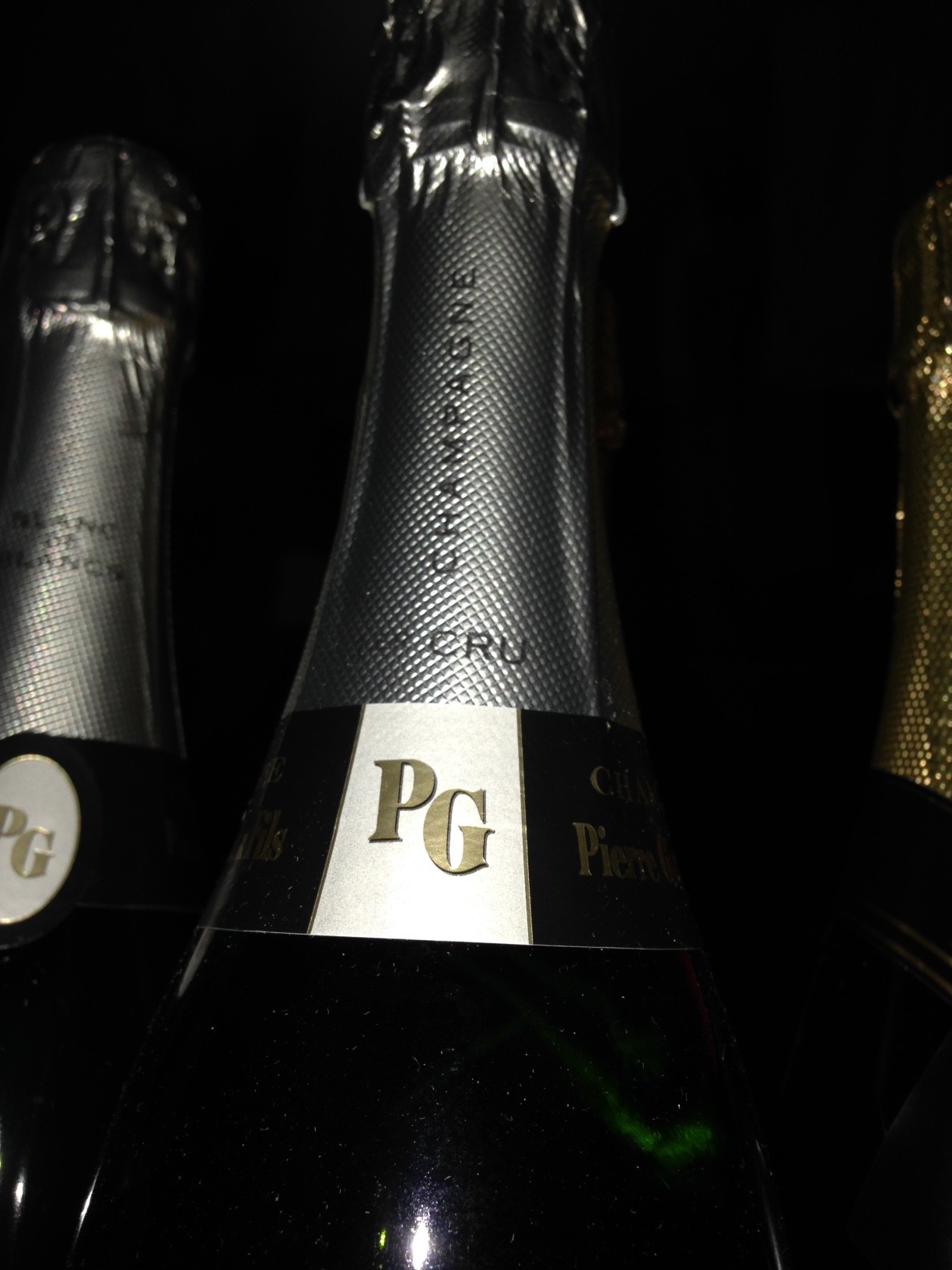 The Comité Interprofessionnel Du Vin De Champagne (CIVC) is the trade association that represents both grape growers, and producers of Champagne. The CIVC has two major roles:
Control of quality. This includes grape yields, permitted varieties, vineyard designations, dosage etc.
The CICV has a big role in promoting the "special" qualities of Champagne to the media and the wider public.
There are a number of activities run to support this, including the Champagne awards and a number of tastings.
I attended the Perth leg of their 2015 Champagne – Master Class series. Three previous Champagne award winners were on hand to give insightful background on the wines, as well as thoughts on the wines themselves.
The tasting was cleverly designed to showcase the variety of styles that are produced in the Champagne region. One way to increase demand is to demonstrate that Champagne has a role beyond an aperitif, and is able to be consumed throughout a meal.
It was made mention that Champagne must surely be the most versatile wine, given that there are styles to suit all occasions.
I agree with this in theory, but for me, Champagne is about sharing with friends at the start of a gathering. I can think of no other wine that so perfectly sets the mood for the rest of the evening (or breakfast, lunch, afternoon tea).
Reviewed
Deutz – Brut – NV. (18). A fine, elegant nose that has poise. There is a creamy note, with only gentle lees aromas. Apple and lemon zest comes to mind on the palate. Quite delicate red fruits linger on a linear palate. Owned by Louis Roederer, the base wine is from the 2010 vintage.
Bruno Paillard – Brut – NV. (17.8). Fresh, vibrant fruit with intrinsic power. The palate is taut, fine and elegant, with depth and grace. The red fruit notes opening up on a finish that lingers. Balanced, this is a very easy wine to drink and deserves to be popular. Disgorged in 2013, with a blend of Chardonnay 45%/Pinot Noir 33%/Pinot Meuniere 22%. The two years in bottle post disgorgement adds to the richness. The 1st bottle was affected by cork taint, this review is based on the second.
Pol Roger – Blanc de Blanc – 2004. (18.5+). Restrained and delicate nose. A precise, taut, lean and angular palate, with apple, citrus and nectarine. A long and fine wine that really needs a few years to open up, or serve with freshly shucked oysters now. Dosage = 8gm/l. 9 years on lees.
Louis Roederer – Rosé – 2009. (18.5 – 19). Made by the saignee method. Palest salmon colour. Delicate strawberry and red fruits on the nose and palate, with a hint of brioche. Latent power, but the acid drive confers life and vitality. Excellent length, the fruit lingering to the close. A very fine Champagne that is drinking beautifully despite its relative youth. Chardonnay 62%/Pinot Noir 38%.
Roederer is one of the largest owners of vineyards in Champagne, (240 hectares) allowing them to grow much of their own grapes.
Pol Roger – Rosé – 2006. (18.5 – 19). A complex, powerful nose. Cherry, strawberry and red currant fruit. The palate is compact, yet powerful, with dense red fruit characters, length, and fine acidity. The residual sugar balances the palate perfectly, making for a meal in itself. Seamless palate transition, the fruit lingers for what seems like minutes. Super stuff.
Made in the addition method. Dosage = 10.5gm/l, 6.5yrs on lees. (50% of fruit from own vineyards)
Louis Roederer – 2008. (18.5 – 19). A Very pale straw colour. Very lean and racy, with taut, aspirin like minerality and fresh acidity. Zesty and fine. This is a wine that is crying out for a few years in the cellar to allow the fruit to uncoil and the structure to settle. Lemony acid to close. As this warms in the glass, the depth and structure of the fruit really becomes apparent.
Pinot Noir 70%/Chardonnay 30%, oak fermentation, lees stirring.
Charles Heidsieck – Brut Reserve – NV. (18). Opulent fruit on the nose. The palate is rich, but perfectly balanced, with brioche and coffee notes. The finish is gentle and complete, though the fruit builds in the mouth. After tasting the richness of this wine, it is understandable why it was served last. An excellent drink.
Remarkably, 60% of this wine is from the 2007 vintage, whilst the remaining 40% is made up of reserve wine of between 10 and 15 years age. Dosage =10gm/l, 6 years on lees.