New Release
Barry Weinman: 23rd October 2015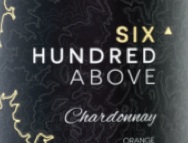 Cumulus – Chardonnay – Six Hundred Above – 2013 (17.7). Initially, there is subtle stone fruit on both the nose and palate. There is excellent length, and the fruit weight builds with air, complemented by supple oak. This is refined and elegant, allowing for consumption now or in five years. (RRP $32).
Mount Horrocks – Riesling – Corton Cut – 2015 (17.8). (RRP $ 35). Musk and rose petal to open, with pear skin and sherbet highlights. Long and intense, the balance here is the key. The fine acidity is well matched to the sweetness, leaving the finish fresh and alive. Try it with a crème brûlée or simply poached fruit.
The Yard – Riesling – Botrytis – 2013 (17.5). Golden colour. Intense fruit on both the nose and palate, with refreshing acidity to balance the sweetness. This is viscous and luscious, with decent length and mouth-feel. A crowd-pleasing wine that will accompany salted caramel ice-cream with aplomb.
Moss Wood – Semillon/Sauvignon Blanc – Ribbon Vale Vineyard – Botrytis – 2012 (17). Intense apricot stone fruit on the nose. The palate is rich and quite intense, with hints of almond. Not overly complex, but a decent drink.