New Release
Barry Weinman: 21st August 2016
Angove is one of the largest landholders in McLaren Vale, with over 400 acres of vineyards. Surprisingly, over 30% of the vineyards are certified organic, with the rest of the vineyards in the process of being converted.
This must make Angove one of the largest (if not the largest) producers of organic grapes in Australia. The outcome is a range of very smart wines under the "Organic" label. Here, it was the turn of the Shiraz/Cabernet to shine. An excellent effort that represents great drinking given that it can be picked up for $14 or less!
Shingleback have released yet another great value Shiraz under the Red Knot label.
Whilst a little more expensive, the wines from Wolf Blass (Grey Label), Claymore (GSM) and Shingleback (The Gate) really stood out. These are wines that can be enjoyed now, yet will comfortably cellar for a decade. They also represent value in their own way.
At the top end, watch out for the D-Block Reserve wines from Shingleback. These are statement wines that exude class and refinement. Great intensity and power, yet with a degree of elegance that is disarming. Bravo!
Reviewed – White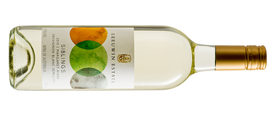 Leeuwin Estate – Sauvignon Blanc/Semillon – Siblings – 2015 (17.7pts). Fresh aromatics with tropical and herbal notes. Grassy, herbaceous fruit on the palate with plenty of zesty acidity, decent texture and great mouth-feel. Long and refreshing, this will be great served chilled in the warmer months.
Howard Park – Sauvignon Blanc/Semillon – Miamup – 2016 (17.5pts – $28). More tropical fruit here along with crunchy green pear. Light and fresh, with gentle aromatics and a soft, supple mouth-feel aided perhaps by a touch of barrel fermentation. Lemony fruit flavours linger. Very easy to drink.
Reviewed – Cabernet
Shingleback – Cabernet Sauvignon – D Block – Reserve – 2012 (18.6pts – $55). Impenetrable colour. Very concentrated fruit with blackcurrant and a touch of cassis. The palate is remarkably restrained, with the fruit the primary focus. That said, the quality oak and polished tannins build on what is a very long finish. Much like Penfolds 707, this is more refined, supple and elegant than might be expected, especially given the region's reputation for Shiraz.
Claymore Wines – Cabernet Sauvignon – O – Bittersweet Symphony – 2014 (17.5pts – $25). Menthol and spice, along with dense blackcurrant fruit. Despite being closed, this shows excellent balance, with the mouth-feel aided by very fine tannins and oak. Long, this needs 10 years, but drinking well now. A fine wine.
Reviewed – Shiraz and Blends

Shingleback – Shiraz – D Block – Reserve – 2012 (18.7pts – $55). Whilst the fruit on the nose has lovely sweet berry characters, there is a savoury component that really adds interest. Tremendous depth and intensity of fruit, prodigious length of flavours, latent power and gravelly tannins. Liquorice, spice, souring acidity add interest, while the oak sits comfortably with the fruit. Will live for decades (cork permitting) but will also do justice to the finest steak you can get your hands on.

Wolf Blass – Shiraz – Grey Label – 2013 (18.5pts – $45). A rich and textured wine, with spicy, almost inky fruit. The fruit here is powerful and taut, with fine acidity and tannins shutting down the palate somewhat. The oak adds depth, but is not intrusive. A fine wine that will easily live for 20 years. Great value at under $35/bottle.

Shingleback – Shiraz – The Gate – 2012 (18.5pts – $35). Vanilla, coffee, cinnamon, mint and just a touch of menthol, over sweet, ripe fruit. The palate is bright, with the fruit carrying the length of the palate. The acidity builds as do the fine, chalky tannins. A lovely wine, though 5 – 10 years is required for it to reach its best. 9 Gold Medals.
Saltram – Shiraz – The Journal – 2010 (18.5+pts – $150). From 100 year old vines, this is fragrant, perfumed and pretty, with red berries and cherry fruit. Mint, along with a delicious streak of liquorice on the palate adds depth. A complex, ripe and skilfully crafted wine with no rough edges. Will live for decades if you are patient.

Claymore Wines – GSM – You'll Never Walk Alone – 2015 (18.3pts – $20). Quality fruit. Fennel seed, cinnamon, vanilla seed and spice, leading to a palate that is supple, fine and elegant. The mouth-feel and balance are highlights. Near seamless, with great length. A supple, great value wine that can be enjoyed over the next decade.
Patritti – Shiraz – Lot 3 – Single Vineyard – 2013 (18.2pts – $30). Intense and powerful, this has ripe fruit with chocolate and coffee aromas, typical of McLaren Vale. The palate is chewy and textured, the tannins dominating the fruit somewhat, leading to a drying finish. A BIG wine that needs years or a decent steak.
Sandalford – Shiraz – Estate Reserve – 2014 (18pts). Plum, mulberry, cherry, silky spice. A super wine with great length. The flavours build, and I like the balance here; this is a wine with no rough edges, making for a great drink. Should also age well.

Angove – Shiraz/Cabernet – Organic – 2015 (17.9pts – $16). Pretty fruit on both the nose and palate with a hint of white pepper. Medium bodied, vibrant, succulent and juicy. A ripper of a wine that will be perfect with a bowl of pasta and is ready to go right now. A bargain!
Aravina Estate – Shiraz/Tempranillo – The A Collection – 2014 (17.8pts – $23). An unusual blend for Margaret River, this has concentrated, mid weight fruit. Opens with red berries, and plum notes, over cedar, spice and talc like tannins that coat the tongue and suppress the fruit somewhat. Good oak/acid balance. A very good wine that will happily take 5 years in the cellar.

Shingleback – Shiraz – Red Knot – 2015 (17.6pts – $15). Vibrant, lively, fresh red berries with cherry, licorice and subtle spice. No obvious oak influences, yet the tannins frame the fruit nicely. An excellent drinking everyday red that will be just as happy on its own as with a lamb roast. Another great value wine under this label.
Leeuwin Estate – Shiraz – Siblings – 2013 (17.5pts – $25). Lighter style, focusing on savoury rather than overt sweet fruit. That said, the fruit quality is very good, as are the length and mouth-feel. A youthful, high quality wine that will provide excellent drinking over the next 5 years.
Plantaganet – Shiraz – 3 Lions – 2014 (17pts – $25). Really plummy fruit on the nose. The palate is bright and fresh, with little in the way of oak. Very fine tannins add depth, but allow the fruit to shine. This is a riper, less complicated st