Howard Park – New Release Reds
Barry Weinman: 28th August 2016
Howard Park is in the enviable position of having access to excellent vineyards across both Margaret River and the Great Southern. I have written previously about the fact that, despite the fame of Margaret River, the wineries' top wine (Abercrombie) is primarily made from fruit sourced from the Abercrombie vineyard in Mt Barker (situated in the Great Southern).
It is the next level down in the range where the two regions are showcased. The Leston wines are from Margaret River and the Scotsdale from the Great Southern (Mt Barker). Available as both a Shiraz and a Cabernet, the wines are uniformly of very high quality.
Over the years, I have rated the Scotsdale slightly ahead of the Leston and, with the soon to be released 2014 vintage, this perception has been reinforced. Made by the talented Janice McDonald both ranges have produced lovely wines, but both the Cabernet and the Shiraz from Scottsdale have a slight edge.
Reviewed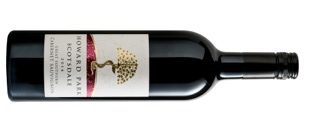 Howard Park – Cabernet Sauvignon – Scotsdale – 2014 (18.5pts – RRP $46). Serious fruit and winemaking here. Blackcurrant, spice and a touch of cedar to open. The palate is structured and firm with fine tannins. Excellent line and length, though this needs a few years for the fruit to open. Great potential. With air, this wine blossomed showing delicious fruit and wonderful balance. My pick of the range.
Howard Park – Cabernet Sauvignon – Leston – 2014 (18 – 18.5pts – $46). Very pretty fruit that is varietally correct. Lifted and perfumed, the elegant red fruit gives way to savoury/spicy notes, and are framed by silky tannins and oak. The palate is fine and supple, with superb balance and excellent length. Will cellar well for at least 10 years.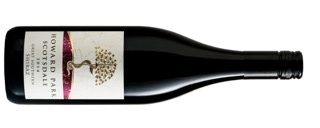 Howard Park – Shiraz – Scotsdale – 2014 (18pts – $46). Structured, firm and closed. The fruit is medium bodied, with hints of red plum and spice. The palate is firm, structured and very long, yet everything is in balance. Will reward time in the cellar.
Howard Park – Shiraz – Leston – 2014 (18pts – $46). Redcurrant, cherry and spicy aniseed aromas. The palate is balanced and silky, with more liquorice and spice notes. The oak and tannins sit well with the medium weight fruit. A very smart wine that needs a few years to open up.