Residual Sugar in Riesling
Barry Weinman: 10th October 2015
I can't count the number of times that I have heard someone say "I don't like sweet wines" when given the option of a glass of Riesling, only to happily slurp down a Sauvignon Blanc with significant amounts of residual sugar.
I can only presume that they are referring to cask wines that they drank in their youth, where the variety (often Colombard or table grapes) had no relation to what was on the label, and where sugar was added in bucket-loads, to make up for the lack of any flavour in the wine). I think there may also be some confusion between sweetness and floral fruit characters.
In Australia, for several decades the vast majority of our Rieslings have been bone dry. It is actually the dryness that presents challenges to early consumption, as the acid can often appear austere in the absence of a little residual sugar to add balance.
In Germany, it has been the opposite, where wines with higher levels of natural sweetness were more highly prized, and more expensive.
In recent years, there has been a gradual shift in both countries, with Australia producing a small amount of wines with higher levels of retained sugar, and Germany producing a raft of critically acclaimed (and appropriately expensive) dry wines.
Balance is Key
For me, the key to all great wines is balance. With Riesling, it is the balance of acidity and sugar. What makes the sweet German Rieslings so fabulous is the way the residual sugar is balanced by scintillating acidity. The sweetness is noticeable, but is in no-way cloying. The fine, steely acid providing the backbone to the wine.
To illustrate the point, I sat down to a fascinating master-class hosted by Red + White, where we tasted wines where the residual sugar content increased with each subsequent wine. Whilst the sugar increased in a step-wise fashion, the acidity did not, allowing the comparison of styles.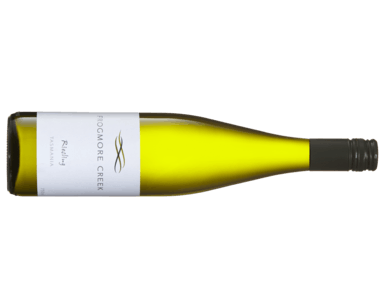 The first wine was the 2015 Frogmore Creek (18.3pts – $27) from Tasmania. This had a modest 5 g/L of residual sugar, and total acidity was 10g/L. This is a fresh, zesty wine, with lemon and lime characters and a lovely mouth-feel. Here, the small amount of sweetness is used brilliantly to balance the acidity. A lovely, age-worthy wine.
The second wine was the 2014 Zind-Humbrecht – Turckheim (17pts) from Alsace. This is a wine that is fermented in the large old oak vats that are typical of the region. Whist the sugar increased to 6.1g/l, the total acidity dropped to only 5.1gms/l, almost half that of the Frogmore. This resulted in a wine that tasted more obviously sweet, due to the lack of balancing acidity.
There was no need to question the origins of the 2014 Reichsgraf von Kesselstatt – Josephshöfer – Kabinett (18.7pts). Here, the residual sugar is much higher, at 25g/l and total acidity sits at 7.8g/l. (alcohol = 9.5%). There is beautiful floral fruit over complex minerality. The palate is quite superb, the obvious sweetness balanced by precise, focused acidity. A thrilling German Riesling!
We finished with the Felton Road Bannockburn (17.9pts) from Central Otago. This wine has a remarkable 74g/l of residual sugar and 9g/l of total acidity. This opened with floral fruit and obvious sweetness, yet the racy acidity balanced this to make a satisfying and moreish drink that tastes nowhere near as sweet as might be imagined.
If you are looking for a wine to take you out of your comfort zone, then I would strongly recommend the Reichsgaff von Kesselstatt . A brilliant wine that needs no accompaniment!