Riesling – October New Release
Barry Weinman: 17th October 2016
When it comes to Australian Riesling, Grosset sits at the top of the pyramid in terms of reputation, quality and price, with the Polish Hill now sitting around $50 per bottle.
There are several producers who are challenging the quality of Grosset. Interestingly, several of them come from the Great Southern region of Western Australia (including Mt Barker, Denmark, Frankland River and Porongorups).
Cherubino instantly comes to mind, however in this tasting, it was the turn of Singlefile to shine.
The 2016 Mt Barker Riesling is nothing short of spectacular. A great wine that is a bargain at $30. Like the Polish Hill, this is delightful in its youth, yet sure to age well for a decade or more.
Straight out of the bottle, the 2016 Great Southern Riesling is a little more obvious and approachable, providing a lovely contrast to the delicacy of the wine from Mt Barker. Excellent buying at $25.
There are similarities here to the way Grosset's Springvale compares to the Polish HiIl.
The Vickery is another noteworthy wine, with the legendary John Vickery sharing his expertise (and name) with a new generation of winemakers. Great drinking.
Reviewed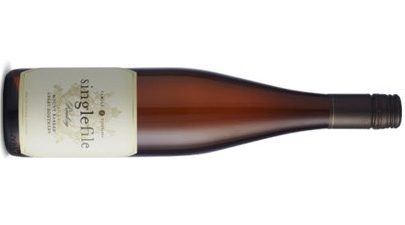 Singlefile – Riesling – Mt Barker – Pearse Vineyard – 2016 (18.7pts – $30). A delicate floral bouquet with citrus, talc and musk characters. The palate has latent power, and is long, supple, subtle and fine, with brilliant mouth-feel. A superb wine now, or any time over the next 15 years.

Vickery – Riesling – Eden Valley – 2016 (18 – 18.5pts – $26). Straight out of the bottle, this is approachable and user friendly. With plenty of air, the inherent quality shines. A fantastic wine that has classic Clare Valley characters, along with a touch of green pear. So very drinkable, yet age-worthy.
Singlefile – Riesling – Great Southern – 2016 (18pts – $25). The palest of yellow colours. Floral fruit with sherbet and musk notes. The palate is vibrant, fruit driven and very long, with the acid perfectly balanced. The finish is near seamless and very satisfying. A lovely wine that is good to go any time over the next ten years.
Swinney – Riesling – Tirra Lira – 2016 (17.9). Relatively closed initially, but there is no denying the quality. This is both supple and subtle, with fresh acidity and a steely minerality, making for a great food wine. An excellent effort that will benefit from a few years in bottle.