New Release – Mixed.
Barry Weinman: 2nd February 2017
This tasting showcased excellent value wines at various price points. From the ridiculously cheap Angove, the smartly priced Polguern Estate, to the (relatively) good value imports from Salomon, these are wines that you can afford to drink whenever the mood takes you.
Reviewed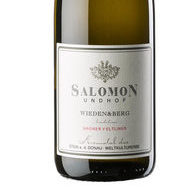 Salomon – Gruner Veltliner – Wieden & Berg – Kremestal Dac – 2015 (17.7pts – $35). Complex, with apricot, almond aromas and tight minerality. Hints of spice lead to a textural palate that is very long, with superb balance. Builds and evolves in the mouth. An excellent wine that deserves attention and possibly bottle age.
Salomon – Gruner Veltliner – Wachtberg – Kremestal Dac – 1er Cru – 2015. (18+pts – $45). A touch more floral, with pretty stone fruit notes. The palate is a little shy initially, with zesty acidity and a strong vein of minerality. Opens with air and gets quite textured on the close. A serious wine that needs time to fully express itself.

Angove – Riesling – Long Row – 2016 (17pts – $10). Floral nose with passionfruit and tropical notes. The palate is vibrant, with a touch of minerals and a slight phenolic oiliness. Generous, this is a brilliant value off-dry Riesling.

Angove – Cabernet Sauvignon – Long Row – 2015 (17.6pts – $10). Pretty fruit on the nose. The palate is precise and focused, with a core of dark, blueberry fruit matched to supple oak. The tannins and acid are very well integrated, making for a polished, sophisticated wine of some charm. May even get better with a couple of years in bottle.
Polguern Estate – Cabernet Sauvignon – Pharaoh's Tribute – 2014   (17.8pts – $20). Pretty red currant fruit, with tobacco, blackcurrant and spice. Repeats on the palate, though this is tight and closed right now. A seriously made wine that will be a cracker in 10 years. Great value from Roleystone
Shingleback – Shiraz – Haycutters – 2015 (17.3pts -$17). A delicious, fruit forward style with licorice, coffee/mocha and plummy fruit. Good length and mouth-feel to close. Excellent value BBQ red.