Chardonnay – New Release
Barry Weinman: 27th January 2017

If on a tight budget, I would focus on Riesling for my cellar given the superb value and ageing potential on offer. If money was not a barrier, and I had to choose one white wine to have in my cellar, it would be Chardonnay. The wine's style can vary from lively and racy, to elegant and refined, then all the way to rich and powerful.
This tasting provided several excellent wines, in a variety of styles. The Howard Park Miamup is refreshing and easy to drink, as is the excellent value Wynns. The Marchand & Burch is very refined and elegant in the modern style.
Sitting firmly in the middle ground are the excellent wines from Xanadu and Deep Woods. These are world-class wines. The Il Liris by Castelli and the Comus by comparison are powerful, textural wines with plenty of winemaking inputs.
Reviewed
Marchand and Burch – Chardonnay – Porongorup & Mount Barker – 2016. (18.5+pts- $73). A superb wine from the team at Howard Park. Elegant, refined, balanced, supple and long, with fine lemony acidity and a core of minerality. Very new world and modern, but avoids being overly lean. The balance is excellent, with the high quality fruit absorbing the oak with ease.
Deep Woods – Chardonnay – Reserve – 2015 (18.5pts – $46). Wonderful wine! Very complex with hints of tropical fruit over melon and citrus notes. Powerful, though the palate is quite restrained and fine. Minerality builds, whilst the length, depth and slightly chewy texture add to the enjoyment. Now to 5 years, served with seared scallops.
Xanadu – Chardonnay – 2015 (18.5pts – $33). Very complex and powerful, with peach, apricot and hints of tropical fruit. The palate has minerality, curry leaf/ struck match with great depth and texture. Very long, the fruit lingers for what seems like minutes. A Burgundian style of some note, and excellent value. Simply grilled pork.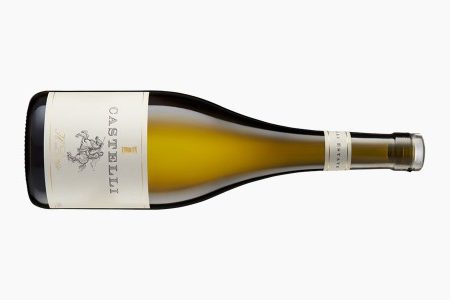 Castelli – Chardonnay – Il Liris – 2015 (18 – 18.5pts – $70). Complex worked characters, with struck match and curry-leaf minerality. Flows through to a palate that is textured, complex and very long. A rich wine that would be superb with roast turkey, though it is an individualistic style. Great packaging with a distinctive bottle shape and glass stopper.

Comus – Chardonnay – Ferguson Valley – 2014 (18pts). Powerful fruit married with complex winemaking techniques. Minerals, struck match, citrus, pineapple, stone fruit all jostle for attention. A high intensity, individualistic wine that is a standout. Impressive packaging.
Castelli – Chardonnay – 2015 (17.8pts – $32). Hints of melon, grapefruit and stone fruit. Creamy, yet fresh, with bright acidity the main feature on the palate. The fruit and minerality builds with air. This is a restrained modern style that may benefit from a few years for allow the fruit to open. Less overt than the Il Liris.
Howard Park – Chardonnay – Miamup – 2016 (17.8pts – $28). A lithe wine that, while modern in style, has enough depth to the fruit to make it approachable now. The textural palate and quite complex fruit is rounded out by creamy oak, with lively refined acidity adding drive. No food required, just a sunny afternoon.
Wynns – Chardonnay – 2015. (17.5pts – $25). Floral, star jasmine and citrus aromas. Quite cool fruit, with citrus-like acidity. Good length, with the persistent fruit building in the mouth, Decent texture too. and. Really good drinking, this can be picked up for under $12 from Dan Murphy.
Ad Hoc – Chardonnay – Hen & Chicken – 2015 (17pts – RRP $21). Peach and tropical fruit to the fore, in a straightforward style. The uncomplicated palate has decent length and enough depth to make for excellent early drinking. From Pemberton.