Champagne and more: March new release
Barry Weinman: 17th March 2017
We had the opportunity to taste through a small selection of Argentinian wines and was very impressed with the quality/price equation. These are well-made wines that represent decent value.
Whilst at it, we looked at a couple of vintage Champagnes. I will recommend the Moet & Chandon over the Veuve, even thought the latter is the better wine. The reason for this is that the Moet is better drinking now, and is being discounted ($85 from Vintage Cellars).
The Cape Mentelle Cabernet is nothing short of exceptional. The 2014 seems more accessible than any of the previous few vintages, perhaps reflecting a subtle change in style from the new chief winemaker.
Reviewed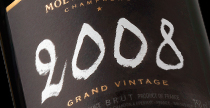 Moet & Chandon – Grand Vintage -2008 (18.3+pts – $100). Fresh stone fruits, with lifted lemon zest notes. Quite rich in the mouth, with complex lees/yeast notes just starting to poke through. A touch of astringent lemon pith/rind on the finish keeps the palate fresh and alive. Will develop more complexity for a few years, but delicious now.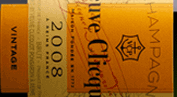 Veuve Clicquot – 2008 (18.6+pts -$110). More delicate and refined, the balance and poise here are outstanding. The presence in the mouth is excellent, with layers of flavour and texture building on a finish that is very long and fine. Minerals and lime acidity linger on the finish. A superb wine that will age brilliantly, but would be great with oysters now.

Cape Mentelle – Cabernet Sauvignon – 2014 (18.7pts – $110). Very pretty and elegant on the nose with blueberry and blackcurrant fruit. The palate is lithe and supple, with great balance and finesse. The fruit here is almost delicate, and the winemaking perfectly matched to the fruit weight. An outstanding wine that is more approachable now than most recent vintages.
las perdices – Malbec – 2015 (17.5pts – $21). Pretty, ripe plum and berry fruit, with licorice and spice notes. The palate is nicely textured, with the accessible fruit sitting nicely within the structural components. Made for short-term drinking, this is a great alternative to Shiraz and would work a treat with BBQ meats.
San Gimignano – Malbec – Roble – 2012 (17.8pts – $35). Resinous oak notes are apparent on the nose, but are not overwhelming. The palate is rich, with ripe blueberry fruit the main feature. The oak adds plushness to the mid palate, whilst the fine tannins linger. Stylistically, this reminds me of McLaren Vale. A smart wine that could be drunk now – 10 years. Spent 12 months in new French and American oak.
Carinae – Malbec/Cabernet Sauvignon/Shiraz – Cuvee Brigitte – 2013 (18pts – $37). More structured and tannic, with cool fruit characters held tightly in check. Excellent fruit quality and mouth-feel, with flavours lingering to the finish. Give it time and it will be a very smart wine, but is too young now.
las perdices – Cabernet Franc – Ala Colorada – 2012 (18.3pts – $40). Pure fruit that is fragrant and pretty. There is a stylistic resemblance to their Malbec, but the fruit characters are quite different. This is a smart wine, with supple oak and soft, lingering tannins. Really well made, this spends 12 months in new French oak.