Ostler Wines
21st August 2017
Ostler wines are situated in Waitaki Valley, North Otago. Whilst this is a brand new Geographic Indication (GI), Ostler produced their 1st vintage back  in 2004 from vines planted in 2002. There are another 8 – 10 wineries in the region, with 100 hectares under vine.
North Otago is approximately 100km east of Central Otago, at a similar latitude. It is only 50km from the ocean, leading to a more maritime climate. This translates into cooler summers and extended ripening periods.
The difficult climatic conditions make for excellent wines made from Pinot Noir, but frost and late rain make viticulture very risky. Fortunately, the autumns can be fairly dry, allowing the grapes to be left on the vine until very late (some grapes have been harvested in June!). In 2014, no wines were made and in 2017, no Caroline's will be produced. The conditions also serve to restrict yields, with four tonnes per hectare a good result (no bunch thinning required here).
Both Audrey's and Caroline's vineyards are planted in limestone soils. I found a clear minerality in the wines which owner Jim Jerram attributes to the limestone, whilst the marginal climate adds textural complexity.
Given how difficult winemaking can be in the region, the wines are actually quite well priced. They are distributed locally by Vranken Pommery, and they are also holding small quantities of previous vintages which are worth seeking out.
Reviewed
Ostler – Pinot Gris – Audrey's – 2014. Smells a bit like a wine from Alsace, with musk and ripe pear characters defining the nose. Yet there is a core of structured minerality supporting this. The acid drive on the palate is a feature, with the phenolics toned down and the fruit accessible. There is the trademark minerality on the finish. A lovely drink. (Harvested 30th May. Whole bunch pressed, 80% of juice is free run and fermented in stainless steel. The remaining 20% is from the pressings and is transferred into old oak with extended wild yeast fermentation and lees stirring. 8.5% residual sugar, 14% alc, 7.4g/l tartaric acid.)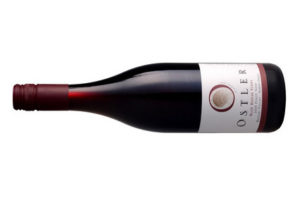 Ostler – Pinot Noir – Blue House – 2015. Fragrant and succulent fruit on the nose. The berry fruit gives way to a firm, drying palate with sour cherry fruit and acid. An excellent drink that would be best paired with savoury food.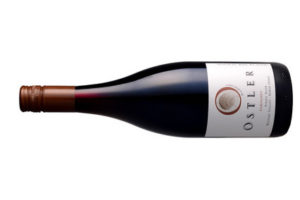 Ostler – Pinot Noir – Caroline's – 2015. More density and texture, with the acid adding drive to the palate. The fruit is vibrant and lifted, with dense cherry fruit and velvety tannins. There is a nervous energy to the wine that suggests that a couple of years in the bottle will see this fill out. Will be a treat with richer meat dishes now. With harvest dates in May, this must be some of the latest picked Pinot in the southern hemisphere.