Shiraz – New Release – January 2018
Barry Weinman: 28th January 2018
Two pairs of wines stood out in this tasting, for both the quality of the wines, but also the contrasting styles between the wines.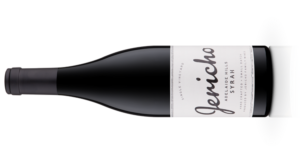 Jericho's Adelaide Hills Syrah is pretty and fragrant, whilst the sister wine from McLaren Vale is firm and dense.
Similarly, the Shottesbrooke GSM is deliciously juice and succulent, whilst the Shiraz is firm, structured and assertive. At $20 dollars per bottle, these two wines represent some of the best value wines that the panel has seen for a while.
Reviewed
Shingleback – Shiraz – D Block Reserve – 2013 (18.5/20pts – $55). The fr  uit here is remarkable: restrained and tight, with the berry and mocha notes needing to be coaxed from the glass. Chewy, dense, powerful and very long, with very fine tannins that build and build. Whilst the balance is exemplary, this needs 10 – 20 years to be at its best.
Jericho – Syrah – Adelaide Hills – 2015 (18.3/20pts – $35). Fresh and vibrant, with pretty, fragrant cooler climate fruit. The supple palate is textured, long and delicious, with the quality oak allowing the fruit to shine. Really well made, this is a medium bodied Shiraz of great appeal.
Jericho – Shiraz – McLaren Vale – 2015 (18.3/20pts – $35). Wonderful wine with ripe fruit, chocolate/coffee complexity and supple oak. Long, refined, supple and fragrant, the mouth-feel is a highlight. Will benefit from a few years in the cellar.
Barossa Trail – Shiraz – St Kitts Vineyard – 2016 (18/20pts – $35). Sweet, ripe red berries, with fine tannins and refreshing acidity. A fine, elegant wine with depth, supple tannins and excellent length. Will benefit from short term cellaring. From the team at Thorn Clarke.                                     

Shottesbrooke – Grenache/Shiraz/Mouvedre – Estate Series – 2015. (18/20pts -$20). Pretty, fragrant and enchanting, this wine has lovely bright Grenache fruit. There are red berries to the fore, with a seam of white pepper from the Shiraz adding depth and texture. Fleshy, vibrant and succulent with decent length, this is great early drinking.

Shottesbrooke – Shiraz – Estate Series – 2015 (18/20pts – $20). Firm, assertive and quite powerful, yet there is a degree of restraint to the fruit. Very long, the berry and cherry characters slowly build on the finish. A well-made wine with great density that could be drunk young, but would ideally benefit from 10 years in the cellar. From a very good vintage in McLaren Vale.
Shingleback – Shiraz – Vin Vale – 2016 (17.8/20pts – $15). A fine, almost pretty wine with juicy ripe cherry and blueberry fruit. The fruit persists on the long finish for some time, with the weight matching the fruit well. Great value drinking.
Thorn Clarke – Shiraz – Sandpiper – 2016 (17.8/20pts – $20). Chocolate fruit in a medium-bodied, approachable package. Plum, cedar and even a touch of spice on the palate, with excellent length to close. A delicious Barossa Shiraz that will be even better drinking with a couple of years in the bottle.