Cabernet Sauvignon: March New Release
Barry Weinman: 18th March 2018
Whilst the panel was expecting the strong showing from the West Australian wines, a highlight of the tasting was a Cabernet from Langhorne Creek. The Authur's Reserve from Lake Breeze impressed with its dense, high-quality fruit that maintained elegance despite its power. Not to be outdone, the Cape Mentelle continues to impress. This is an outstanding wine.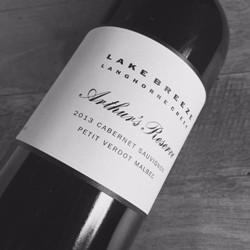 Reviewed:
Cape Mentelle – Cabernet Sauvignon – 2014 (18.7/20 pts – $120). Lovely fragrant red-currant fruit on the nose. The palate is supple, long, elegant and refined, yet there is great depth to the  fruit, with tar and hints of liquorice to close. Near seamless, yet the fine tannins and oak make the palate quite compact now. A brilliant wine of great finesse.
Lake Breeze – Cabernet Sauvignon/Petit Verdot/Malbec – Arthur's Reserve – 2013 (18.4/20 pts – $44) Superb fruit on show here; dense, dark, brooding and almost inky. There is fresh acidity, ripe black currant fruit and very fine tannins. The finish is firm and structured, yet retains a degree of elegance and impressive length. Will be long lived.
Vasse Felix – Cabernet Sauvignon – 2015 (18.2+/20 pts – $45). Closed and tight, with menthol, eucalypt and savoury fruit. The palate is firm and unyielding, the oak and tannins serving to shut down the fruit. Needs 10 years + before drinking. A more restrained wine than the 2014, but it will reward patience.
Devil's Lair – Cabernet Sauvignon – 2014 (18+/20 pts – $50). A very fine and elegant wine with savoury tannins and oak adding depth. The flavour profile builds and evolves in the mouth. The finish is long and fine, though quite closed. Give it time.
Vasse Felix – Cabernet Sauvignon – Filius – 2015 (18/20 pts – $30). The second Cabernet Sauvignon released under the Filius label and a worthy follow-up to the brilliant 2014. A long and savoury wine with fresh acidity, fine tannins and chewy texture. Builds velvety fruit with air.

Devil's Lair – Cabernet Sauvignon/Shiraz – Hidden Cave – 2014 (17.9/20 – $25). A fine, elegant wine of great charm. Blackcurrant and mint combine with fine, textural tannins and oak into a delicious package that would also take some bottle age. Excellent value.