Winery in Focus: Petaluma
Barry Weinman: 11th March 2018
Petaluma was established by Brian Croser in 1976. In time, the winery was purchased by the  parent company of Hardy's, and in 2004 Andrew Hardy took over winemaking duties, and has been in charge ever since.
Petaluma's reputation revolves around three regions, each with a specific variety.
Hanlin Hill in the Clare Valley: Riesling
Piccadilly Valley in the Adelaide Hills: Chardonnay
The Evans Vineyard in Coonawarra: Cabernet Sauvignon
In addition to these three, the winery has produced an excellent Merlot from time to time, and has now added a Shiraz to the range, along with a super-premium Chardonnay from the Tiers Vineyard.
The winery has also launched two new labels. The entry level White Label range and a series of limited release wines under the Project Co Label. And there is also Croser.…
My pick? The brilliant 2016 Chardonnay.
Reviewed
Petaluma – Riesling – Hanlin HIll – 2016. Fine, elegant, and intense with lime, as well as orange marmalade aromas. The palate has the trademark Petaluma richness that makes this a great drink, yet there is enough acidity to guarantee medium-term aging.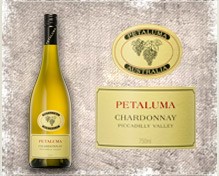 Petaluma – Chardonnay – 2016. Very fine and elegant nose, with subtle oak and lees aromas over peach and floral stonefruit. The intensity of fruit on the palate is a revelation, the creamy textural components serving to frame the fruit perfectly. Excellent length, there is an immediacy to the wine that is most attractive. 60% new oak.
Petaluma – Chardonnay– Tiers – 2015. A high impact wine, with more intense winemaking inputs that present as struck match and minerality. There is intense lemon, peach and nectarine fruit on the palate, with the oak adding depth and texture. That said, the structural components shut down the fruit on the close. Impressive power, balance and length, the wine is aged for 9 months in new French oak and undergoes 100% malo-lactic fermentation.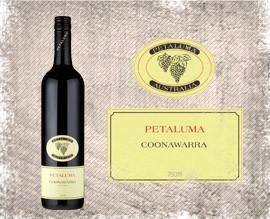 Petaluma – Cabernet Sauvignon – 2013. Opens with intense berry fruit over cigar box and cedary oak. On the palate the sweet fruit is defined by blueberry, blackberry and cassis. A powerful wine where the structural tannins and oak serve to shut down the fruit on the close. One for the long haul.