Sparkling Wine for Christmas 2018
Barry Weinman: 9th December 2018
Having recently written up the sparkling wines of Sittella, I thought I would put them up against a cross-section of local and imported wines to see how they stacked up. The results were nothing short of outstanding, with the wines from Sittella being at or near the top of each bracket tried. You can read the full review here.
Given their recent reviews, I have not written them up here, except for the sparkling Shiraz which is oh-so-easy to drink and was not part of the previous tastings.
There were a few other wines that also showed very well in this tasting. Depending on your budget, any of these will provide drinking pleasure over the summer months.
For prestige Champagne for the Christmas table, look out for next week's review.
Reviewed
Sittella – Shiraz – Sparkling – NV (18/20+pts. $27). Attractive mid- red colour. Sweet ripe fruit, with wafts of black pepper over plum-like fruit. The palate is rich, yet there is admirable restraint and focus. Excellent fruit density, balance and complexity, this is irresistible drinking and brilliant value.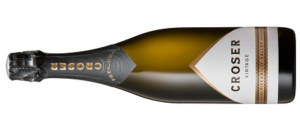 Croser – Pinot Noir/Chardonnay – Piccadilly Valley – 2013 (18.1/20pts. $33). The mid-straw colour attests to the bottle age, as does the complex, aged notes on the nose. The palate is, long, rich, intense but balanced by bright Granny Smith acidity. A powerful, food-friendly wine with excellent mouthfeel.Great Value.
AR Lenoble – Champagne – Intense – NV (18/20pts. $50). Very fine and almost racy, with supple mousse and texture. Complex yeasty notes, with hints of floral fruit adding depth. Fine acidity drives a finish that shows purity of fruit and mineral notes. Excellent value from Kemenys.
Seppelt – Original – Sparkling – NV (17.8/20pts. $25). Intense, almost purple colour. Ripe yet restrained Shiraz fruit on the nose and palate, showing white pepper, red fruits, hints of plum and aniseed. The palate is soft and rounded, yet with decent depth. A joy to drink now with Christmas dinner, but will also gain complexity with a year or two in the bottle.

Yarra Burn – Pinot Noir/Chardonnay/Pinot Munier – Vintage – 2015 (17.5/20pts. $25). Quite a serious nose, with complex autolysis characters a feature. The palate is medium-weight, with good balance. A slightly higher dosage makes for easy drinking, but there is enough substance to the wine for those looking for a bit of complexity. Excellent value.