Barry Weinman: 18th December 2018
With Christmas fast approaching, what better time to review a cross-section of some of the prestige Champagnes on the market.
This was an extraordinary tasting with every wine being worthy of a place on your Christmas table. The wines ranged in price from under $100 to over $500, and there was a variety of styles at each price point. The picks for me was as follows
Under $150
Veuve Clicquot – 2008 ( a bargain at around$100)
Gosset-Brabant – Grand Cru – Zero Dosage (Try Lamont's in Cottesloe)
$100 – $300
Egly-Ouriet – Grand Brut – Rose
Veuve Clicquot – La Grande Dame – 2006
Krug – Grand Cuvee
$300+
Pol Roger – Sir Winston Churchill – 2006
Dom Perignon – Rosé – 2005
Krug – Vintage – 2004
Reviewed
Gosset-Brabant – Grand Cru – Zero Dosage – NV. Whilst I am not always a big fan of zero dosage wines, this works very well. Complex minerality and subtle toast notes build on a long palate. As it warmed up, the rich fruit built impressively. (Try Lamont's Cottesloe).
Ruinart – Blanc de Blancs – Brut – NV. Rich and powerful fruit on the nose with brioche and bread dough notes. The palate is warm and generous, but the compromise is less energy than the Gosset-Brabant.The fruit for this wine comes from a variety of regions, with the intention of building depth and richness.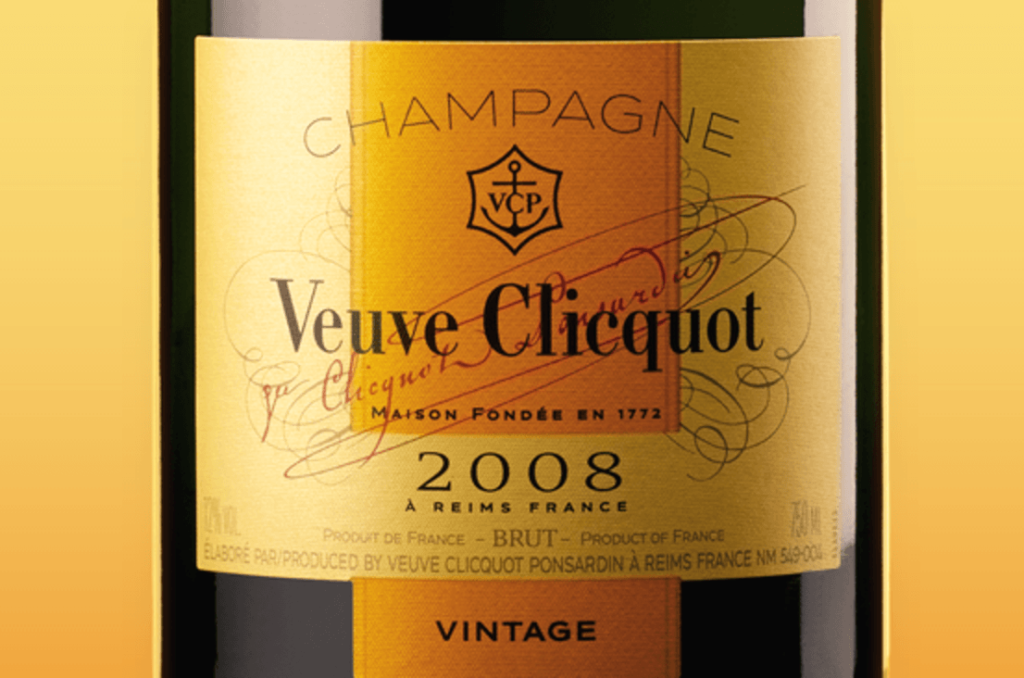 Veuve Clicquot – Vintage- 2008. Elegant, balanced and near seamless, with a lovely purity to the fruit.Closed and quite linear, this will reward 3 – 5 years in the cellar. Given that this is still available for around $100, this is the best value wine in the tasting.
Moet et Chandon –Grand Vintage – 2009. A generous wine with immediate appeal. Yeasty and a touch chewy, with excellent acidity and a touch of phenolic richness. Very good drinking (whilst waiting for the Veuve to mature), this is actually quite vinous.
Pol Roger – Vintage- 2009. So fine and elegant, this is especially impressive given the vintage. A touch richer than the 2008, yet with excellent presence and intensity. Always excellent value! Pol Roger has some of the deepest cellars in Champagne. This results in a very slow ferment that helps with refinement.
Dom Ruinart –Brut – 2006. Whilst taut and acid driven, this has presence and immediate appeal, with fine minerality adding to the long finish. 1/3 of this wine is Chardonnay from the Montage de Reims.
Pommery – Cuvée Louise – 2004. Very impressive prestige Champagne. The ripe fruit has richness and presence, yet this is fine, elegant and sinewy, getting a little chewy on the close. Made from 2/3 Chardonnay, with 1/3 Pinot Noir from Aye. Ready to drink now.
Egly-Ouriet – Grand Brut – Rosé – NV. What an impressive wine. Very rich and intense, with perfumed fruit. The palate is intense,youthful and almost chewy. A very fresher wine that would accompany richer foods nicely as well as take some time in the cellar. The base wine is from2011, and the producer has sought ripeness in the vineyard which contributes to the richness (no chaptalisation was required at vinification).
Bollinger – LaGrande Année–2006. Wonderful fruit that is rich, ripe, intense and powerful. The strawberry and red fruit characters are typical of the style. Great wine.
Veuve Clicquot – La Grande Dame – 2006. Taut, refined,elegant and intense. This has a wonderful presence in the mouth, with supple texture and a seamless palate transition. The minerality adds depth. Super stuff.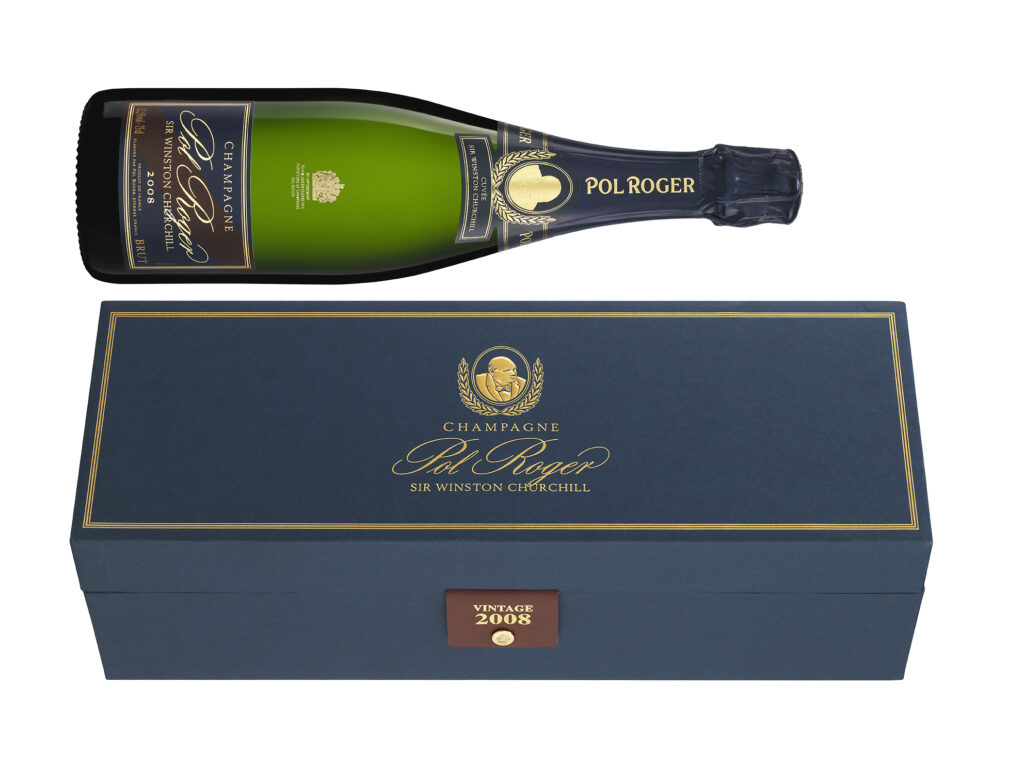 Pol Roger – Sir Winston Churchill – 2006. Incredible vinosity and finesse. This is all about latent power. Very fine, this has great presence in the mouth and the thrilling acidity is a highlight. One of the best wines of the tasting. A super star!
Dom Perignon –2009. Perfumed and laden with minerality, this is long and persistent, with a chewy texture. There is a lovely presence in the mouth, and a drying, linear finish.55% Chardonnay, 45% Pinot Noir, the base wine underwent 100% malolactic fermentation. Released before the 2008, as the 2009 is more approachable. (I am saving space for the 2008).
Dom Perignon –Rosé–2005. A remarkable wine that is serious and powerful, yet approachable and exciting all at the same time. The red berry fruit, subtle pepper and strawberry notes lead to a structural, textured finish. 55% Pinot Noir, 26% of which was made as a red wine, the production of this wine is very small(compared to the millions of bottles of the standard Dom).
Dom Perignon – P2 – 1998. This is the same cuvée as the original release, with the wine aged on lees until ready for release. Given that the original 1998 was a fine wine, it came as no surprise that this was a star of the tasting. While it has developed some toasty, buttery notes and a hint of caramel, the palate remains fresh and alive. Unbelievably good.
N.B. My experience with Dom is that the best value comes from buying the great vintages like 2008 and 2012 and cellaring them for 3 – 5years. The result seems to be every bit as good as the P2 releases, but at half the cost.
Krug – Grand Cuvée– NV. What a contrast to the Dom. Powerful, intense, chewy and long. Above all, this is vinous, and would easily carry many styles of food. Despite the inclusion of a significant amount of aged material, this is actually quite tight and austere and would benefit from a year in the cellar.
The current release has been aged on lees for 8 years, with the base wine coming from the 2010 vintage (42%). The remainder is made up of material spanning vintages back to 1996. Not surprisingly, there is no recipe here and every release is made on the tasting bench.
Krug – Rosé –NV. Pretty red fruits on show, yet this is still intense, powerful and closed.If anything, this is more youthful than the standard NV, and even more worthy of time in the cellar. The finish is supple, long and textured, with lemony acidity melding with a fine minerality to add impact. Made from over 40 parcels,primarily between 2002 and 2007, including 10% red wine and 32% reserve wines.

Krug – Vintage –2004. An unbelievably good wine that has great power and presence, yet also has grace, elegance and poise. Brilliant with food, this is simply one of the great wines, and as worthy of aging as fine Burgundy or Bordeaux. Sublime! The winemakers had over 400 parcels of fruit to choose from and this vintage includes a higher proportion of reserve wines and also includes 24% Pinot Meunier.