Barry Weinman: 19th January 2019
Established in 1973 by David and Heather Watson, Woodlands is one of the earliest vineyards in the Margaret River region. The original Woodlands vineyard has a total of 10 hectares under vine, many of which are now approaching 40 years of age.
In 2007, the family bought the 50 hectare Woodlands Brook property which has a total of 17 hectares of vineyards.
Woodlands has gone through some directional changes over the years. Initially, wines were made by David, but the focus shifted away from winemaking in the early 1990s, to supplying grapes to other producers in the region. During this time, a number of great Australian wines were made from this fruit, including some vintages of the Thomas Hardy, as well as contributing to the early Gladstones from Houghton.
Production of wines resumed at the end of the decade, with Stuart Watson taking over the winemaking in 2002. Stuart is clearly a talented winemaker, as the Cabernets (and lately Chardonnays) have been amongst the region's finest for a number of years now.
One impact of the break in production at Woodlands is that the winery has not had the same consumer recognition as the likes of Moss Wood and Cullen. This is clearly a bug-bear for Stuart, but is a bonus for wine-lovers, as both the Woodlands Valley and Woodlands Brook ranges offer excellent value for money, as does the entry level Watson Family range.
At the top end of the Cabernet range, the 2016 Margaret and 2016 Clementine-Eloise (due for release mid-year) are amongst the best yet produced at the winery (although Stuart suggests the 2018 may be even better).
Reviewed
Watson Family – Chardonnay – 2016. ($20). Nectarine and white peach stonefruit characters combine with flint and minerality, giving excellent length and mouthfeel. Creamy, textured and supple, this is a wine of substance. Made from Wilyabrub fruit that is primarily Clone 5 (a variant of Gin Gin clone), the wine was barrel-fermented and spent 6 months on lees. A complete wine that would be great with grilled chicken.
Woodlands – Chardonnay – Wilyabrub Valley – 2017 ($28). Richer and more textured, with more peach notes than the Watson Family, along with greater oak impact. The mouth-feel on the finish is a highlight, with the creamy fruit building density and carrying right to the close. Gin Gin clone, barrel fermented, matured in 30% oak (1/3 new).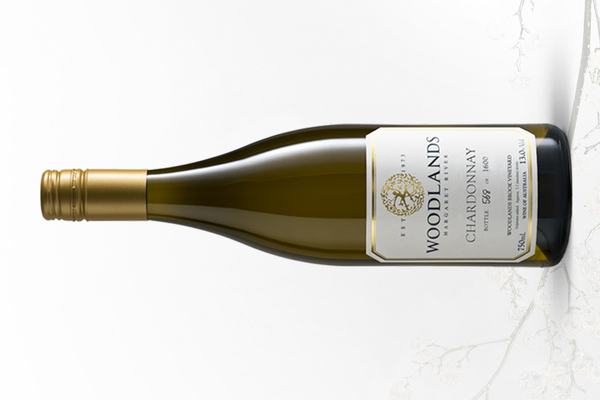 Woodlands – Chardonnay – (Woodlands Brook Vineyard) 2017 ($39). Wow, a wine of great presence. The fruit here is a highlight with ripe peach, creamy cashew nut, a silky mouthfeel and excellent fruit intensity. From the Woodlands Brook vineyard, and excellent value.
Woodlands – Chardonnay – Chloe – 2017 ($$110). Complex white peach aromas over supple winemaking inputs. The palate is mouth-filling, supple and seamless, with tremendous length and presence in the mouth. The fine acidity, in combination with the oak and barrel/lees work adds depth and texture, without adding overt flavour. A powerful, finely balanced wine made from very low yielding vines.
Woodlands – Cabernet Sauvignon/Merlot – Wilyabrub Valley – 2016 ($28). Sweet ripe fruit is the focus here. Fresh, lively and textured. Excellent drinking or short-term cellaring.
Woodlands – Cabernet Franc/ Merlot – Wilyabrub Valley – 2017 ($25). Excellent fruit characters. Bright, vibrant and textured, with minerality and chewy, fine tannins. An interesting alternative to Cabernet Sauvignon, and a great food wine, as the texture and acid will accompany richer dishes very well.
Woodlands – Cabernet Merlot – Wilyabrub Valley – 2017 ($28). Tighter, more restrained than the 2016. The density of fruit is a feature. Fine tannins and minerality adds texture, and there is very good length on the finish. Only medium bodied, this is a savoury, food- friendly wine that will do well with 5 years in the cellar.
Woodlands – Cabernet Franc/Merlot/Malbec/Cabernet Sauvignon – Emily – 2017 ($39). A structured, age-worthy wine, with excellent length.  This is a tighter and leaner style, with menthol, a touch of eucalypt and souring acidity adding drive on the finish. Excellent length to close, but this wine needs food or time in the cellar to show its best. Produced from a single plot on the Woodlands Brook vineyard from younger vines. 40% new oak hogs head and more skins contact.
Woodlands – Cabernet Sauvignon/Merlot – Clementine – 2016 ($39). The fruit ripeness on the nose is very attractive. The palate is supple and delicious, with texturing minerality and greater mid-palate density and power than the Emily. Also from the Woodlands Brook Vineyard, this age-worthy wine had 40% new oak barriques.
Woodlands – Cabernet Merlot – Margaret – 2016 ($70). From older vines on the original Woodlands vineyard, the Margaret has pristine, bright fruit. Produced from a warmer, riper part of the vineyard, the palate is supple, textured and silky, with deliciously sweet fruit. A delightful wine now to 10 years.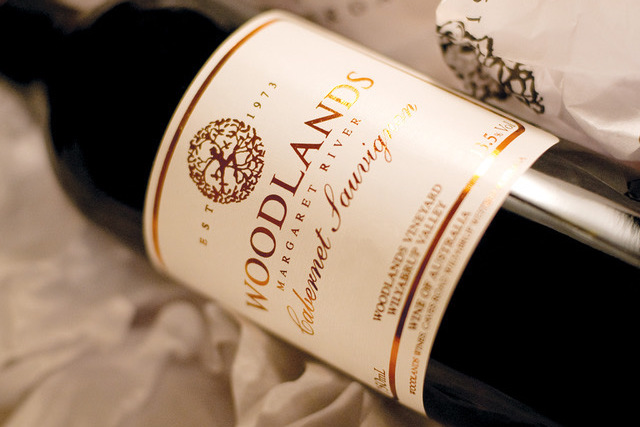 Woodlands – Cabernet Merlot – Clementine Eloise – 2016 ($160. Pre-order via the winery). A superb wine that whilst elegant and oh so fine, has great power and presence. Supple and textured, with very fine tannins, yet this wine is elegant to its core. Needs years to show its best, but a treat now.
Woodlands – Cabernet Merlot – Russel – 2015 ($150). Matured for 19 months in new French oak. Any number of adjectives could be used to describe this intense, powerful wine. Silky, supple, textured, powerful, long, seamless. ; A superb wine.
Woodlands – Cabernet Merlot – Matthew – 2014 ($160 ex cellar door). A sublime wine! This has everything that you could want in a Cabernet, and then some. Power, grace and elegance. A brilliant wine. 94% Cabernet Sauvignon, 4% Malbec and 2% Cabernet Franc.
Woodlands – Cabernet Merlot – Heather Jean – 2010 (N/A). The power here is palpable. At 8 years of age, this is still a baby. Textured, chewy, long, fine, needs years. A superb wine with a tremendous future.