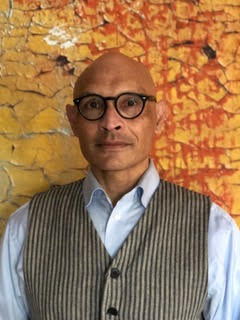 Brendan Jansen: 27th January 2019
Wine quality is difficult to define, but is often spoken about in terms of the degree of complexity of wine bouquet and flavours, the length and persistence of these flavours on the palate, the intensity of aromas and taste, and the overall balance of the core elements of the wine. These core elements, depending upon the style of wine, variably comprise alcohol, acidity, fruit flavours, tannins and sweetness. This notion of balance is also key to the concept of ageability, or the age-worthiness of a wine, though this multiplex issue is also linked to other aspects of quality mentioned here. In addition, we might infer a wine's quality by the quality of oak we perceive in the wine, acknowledging the cost associated with the use of high quality barrels (though aforementioned balance is also salient). The development of a wine as it sits before us in the glass, when it evolves to emanate varied primary, secondary and even tertiary aromas, also adds to our enjoyment and appreciation of a wine.
The notion of the "typicity" of a wine is often viewed as one of the indicators of a wine's quality. By this is meant the degree to which a wine is representative, "classic", distinguishing, prototypical, even archetypal, of a particular wine. Though sometimes referred to a variety, the term more fittingly describes, I believe, the "whole package" – of variety, style, winemaking, origin – dare I say, terroir. We speak, therefore, of "typical" Chablis, as having flavours of oyster shell and shale, and a mineral acidity matched by pristine citrus fruit. We might speak of a wine as being "quintessential" Meursault, and point to why it may differ, for example, from a Puligny Montrachet of comparable quality and vintage.
Yet these notions probably best apply to the so-called "classic" regions. Typicity is a term we could safely ascribe to wines from Bordeaux, Burgundy, the Mosel, Rioja – I could go on. But what about New World winegrowing regions?
Is the task of a New World winemaker crafting, shall we say, a Chardonnay, to make it in a style that emulates the best white Burgundies? Why not Chablis, for that matter? Or is the task of the winemaker to put their stamp on a wine, so that it is the most honest and faithful example of the fruit of the region?
Of course, even if the latter is true, winemakers might vary in their view of how best to achieve the aim of showcasing a region's fruit… WA's own Millbrook Viognier has exquisite varietal faithfulness, but is unlike any other Viognier in the world. Brazenly un-Condrieu-like yet superbly representative of terroir. Should it be regarded as a "typical" West Australian incarnation of the variety?
These questions are becoming more difficult as winemakers around the globe adopt new and varied techniques – New World winemakers can make wines in an "Old World" style. Old World winemakers, assisted in part by global warming, can make wines in a "New World" style.
So where does the concept of typicity come into play? We speak of "modern" and "traditional" Rioja; "modern" and "traditional" Barolo; as though both incarnations have an innate "typicity". Yet winemakers in modern and traditional camps can be as varied in the techniques employed within as without of these categories. Often this "modern" and "traditional" distinction boils down to the use (or not) of new oak and/or protective handling.
Even in "classic" regions, such as Burgundy, winemaking techniques vary immensely between producers. Do we assess the notion of typicity by the final product, the grand Gestalt of all the wine offers?
The perspective of history is also important. In the mid 1800s, after Sir James Busby had brought the first vines to Australia, Barolo and Barbaresco were still sweet wines. Amarone, as a style, in terms of the very long history of wine, is a relative newcomer on the scene, yet has qualities that are now said to be "typical"…
And what of innovators within the "classic" regions? A winemaker in the Mosel who wishes, let us say, to ferment Riesling to dryness, in new French oak barrels? Or the Margaret River producer who feels Cabernet Sauvignon from the region is best expressed through the employ of amphorae?
At some point, innovation can become accepted practice, and even orthodoxy. Though clearly not always…..
A cautionary word – we as humans, seek novelty as much as familiarity. In the chase for novelty, those other aspects of quality I listed at the start of this article should not be forgotten. Just because something is "different" or "trendy" does not make it "good". There are clearly reasons winemaking in Burgundy has evolved to where it is now. So perhaps thoughtful innovation is the key, with dangers lurking on both sides – of staying stuck in out-dated practices, and of changing for change sake.
And who decides what is a quality wine anyway? Perhaps that is a subject best left to another musing.