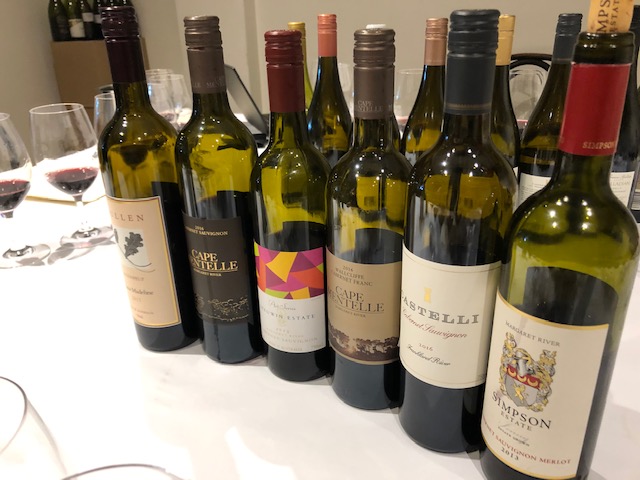 Barry Weinman: 27th February 2019
In a line-up of fine wines, three really impressed the panel. Each wine took a different approach in expressing its personality, but in each case, the results were outstanding.
Over time, their personalities will gradually express themselves allowing the patient to determine the final pecking order, but from a value perspective the Leeuwin Estate is the pick.
Reviewed
Cape Mentelle – Cabernet Sauvignon – 2016 (18.6/20pts). Red currant and bright blueberry fruit, with floral highlights reminiscent of violets. Long and supple, this is a charming wine now, but there is density to the fruit that would benefit from 10 years+ in the cellar. Pre-release sample
Cullen – Cabernet Sauvignon – Diana Madeline – 2017 (18.7/20pts). Intense red berry fruit over subtle mint notes. Quality is stamped all over a palate which is long, refined, supple and elegant. Will build depth with time in the glass or a decade in the cellar. A sublime wine of great charm.
Leeuwin Estate – Cabernet Sauvignon – 2015 (18.7/20pts). Intense, with laser-like focus, the powerful fruit has been paired to fine oak and winemaking. Very long, with taut acidity and fine, if prominent tannins. Needs a decade or two in the cellar, or an hour or two in a decanter. Due for April Release.