More than a coming of age – 21 years of Mark Messenger at Juniper Estate
Brendan Jansen MW: 20th November 2019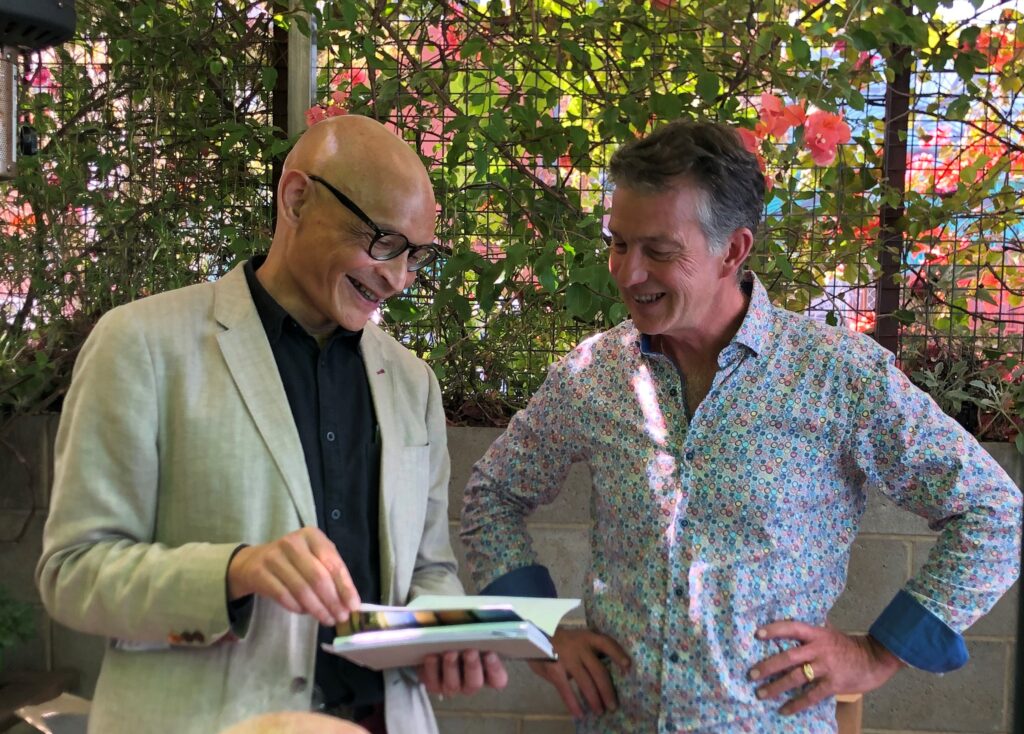 What a privilege to have been included in a small select group of wine writers and experts to celebrate Mark Messenger's 21 years at Juniper Estate. For the tasting, Mark whetted our appetite with a young and old example each of Semillon, Chardonnay and Shiraz, before we embarked on the mammoth vertical tasting comprising 21 vintages of the Juniper Estate Margaret River Cabernet Sauvignon (minus the 2006, when the fruit didn't come up to scratch).
A few general points before I run through a (necessarily) succinct review of the wines:
Vintage variation occurs and matters in Margaret River. Never mind the notion of the region being moderately warm each year, and of Australian wines being all "sunshine in a bottle"…. We were able to see quite clearly the influence of cooler overall vintages, the scourge of rain at harvest, and relatedly, the importance of care in the vineyard to mitigate these changes.
Mark's nine years at Cape Mentelle before he joined Juniper Estate shows, with the early wines in particular showing the structure derived from extraction typical of older Cape Mentelle Cabernets. What Mark has managed to do, however, is to bring the fruit to the fore: Mark's red wines always have both fruit and tannins in generous proportion, and in balance.
As vine age and Mark's knowledge of the vineyard and site (can I say terroir?) have increased, so has he honed his winemaking to suit. New oak influence is dialled back in recent vintages. Picking times have changed, sometimes with two or three passes per vintage.
Here is the list of the Cabernets tasted:
1999 Juniper Cabernet Sauvignon: Aged, tertiary characters evident, reminiscent of an old Claret. Cork closure
2000 Juniper Cabernet Sauvignon: Balanced but weight affected by rain at harvest.
2001 Juniper Cabernet Sauvignon: One of the wines of the tasting – structure, varietal character, power.
2002 Juniper Cabernet Sauvignon: More linear and even tighter than the 2001, reflecting a sunny but cooler year.
2003 Juniper Cabernet Sauvignon: Another one of the wines of the tasting – powerful and rich – a sleeper…
2004 Juniper Cabernet Sauvignon: Varietally faithful, mid weight cabernet, whose structure offers a long life ahead – and the by-now routine use of screw cap will no doubt assist.
2005 Juniper Cabernet Sauvignon: Subtle with excellent drive to a persistent finish.
2007 Juniper Cabernet Sauvignon: Polished wine. Fruit structure and a long life ahead – repetitive but true!
2008 Juniper Cabernet Sauvignon: Another wine with amazing potential. Use of a sorting table for the first time. A baby, and still closed.
2009 Juniper Cabernet Sauvignon: Perfectly in its drinking window, the wine I most wanted to drink that day. Everything perfectly in place, tannins silky…
2010 Juniper Cabernet Sauvignon: Dignified, aristocratic even, reflecting the warm year. Mark took a month of blending to finalise the finished product!
2011 Juniper Cabernet Sauvignon: Big, juicy, ripe, with the signature fruit and structure.
2012 Juniper Cabernet Sauvignon: All class. An infant. Fruit, power and structure.
2013 Juniper Cabernet Sauvignon: Closed, but like a chrysalis waiting to turn into a butterfly.
2014 Juniper Cabernet Sauvignon: Another baby, with excellent potential.
2015 Juniper Cabernet Sauvignon: The power of the fruit and the tannins is hard to fathom, and even harder to describe
2016 Juniper Cabernet Sauvignon: Mark described this wine as dark, brooding and concentrated – very apt.
2017 Juniper Cabernet Sauvignon: A touch lighter tone to fruit and aromatics, reflecting the cooler vintage.
My faves?
Splitting hairs, but…. 2001, 2003, 2008, 2012 and 2015. With the option of drinking the 2009 tonight!