Buy West – Buy Best.
Barry Weinman: 25th November 2019
This article first appeared in the Western Suburbs Weekly on the 22nd November 2019
In James Halliday's Top 100 wines, a remarkable 27% of the wines reviewed came from Western Australia. South Australia was next best with 25%. To put these figures into perspective, Western Australia accounts for only 5% of all of Australia's wine, whereas South Australia produces 50%.
As expected, Chardonnay and Cabernet Sauvignon shone. Western Australian wines contributed six of the eight Cabernet in the top 100, with five of these from Margaret River. With Chardonnay, Western Australia contributed nine of the 14 in the Top 100 (seven from Margaret River, two from Great Southern).
Additionally, four of Halliday's ten Rieslings came from the Great Southern (from only 1% of the nation's vineyards), the same number as South Australia!
This success is also reflected in national wine shows. In 2019, six capital city wine shows have announced their results. Remarkably, Western Australia wines have won the Trophy for Best Cabernet in every show.
Even more remarkably, Xanadu accounted for five, as well as the coveted 2018 Jimmy Watson Trophy. In 2019, the DJL has two trophies, the 2017 Estate four, and the 2016 Stevens Road three. That the Estate can be bought for as little as $30 is hard to believe.
Western Australia also won five out of seven best Cabernet trophies in 2014, 2015, 2017 & 2018, and all seven in 2016!
Of course, statistics do not tell the full story. Many of Australia's greatest producers do not enter wine shows (Penfolds, Leeuwin Estate, Cullen, & Yarra Yering etc).
Yet there is no denying the brilliance of Western Australian wines.
Reviewed
Shingleback – Cabernet Sauvignon – Red Knot – 2018 (17/20pts – $15) Ripe, plummy fruit that is fresh, youthful and vibrant, but not overly complex. Soft tannins and balancing acidity support a gentle finish. Not overly typical, but a good BBQ red. Along with the excellent Shiraz, this is a bargain given that Dan Murphy's will discount this to around $12.

Xanadu – Cabernet Sauvignon – DJL – 2017 (17.8/20pts – $25) Lithe and fresh, with bright redcurrant/ blueberry fruit. The palate has fine tannins and supple texturing oak that provides balance and allow the fruit to shine. Lacks the ultimate depth of the best, but fine drinking given the price. Trophy for best Cabernet at Perth.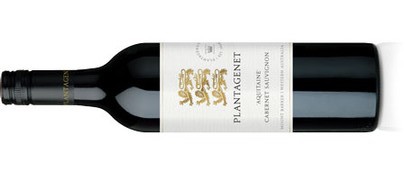 Plantagenet – Cabernet Sauvignon – Aquitaine – 2017 (18,3/20pts – $45). Plantagenet is surely one of the most underrated wineries in Western Australia. This is dense and inky, yet supple enough to drink now. The savoury oak adds texture and depth, without constraining the excellent fruit. Structured and cellar-worthy, so food is a must if drunk now.