Getting to the Point
Barry Weinman: 25th November 2019
When rating and reviewing wines, there are a number of points systems in use globally. This includes scoring wines out of 5, 20 or 100. On top of this some reviewers use a "star" system, whilst wine shows use gold, silver and bronze medals to demonstrate different levels of quality
For decades, the 20-point system was the default, having been developed by the University of California in the 1950s. However in recent years, the 100-point scale has become something of the default, having been popularised by Robert Parker, the USA's most influential wine critic.
The problem with these scales is that only the top end of the scale has any relevance. A score below 15/20 or 85/100 indicates a wine that has nothing to recommend it or is faulty.
So in reality, the 20-point scale is a score out of five, whilst the 100-point scale is a score out of 15. But giving a wine a score of 2/5 or 5/15 does not sound very good, whereas 17/20 or 90/100 sounds a lot better, even though they would be, in effect saying the same thing.
The advantage of the 20-point scale for me however, is the ability to use decimal places to differentiate between two wines. The difference between 18.5 and 18.7 is very small in absolute terms, yet it shows a clear preference for one of the wines.
Using the 100-point scale would see both of these wines scoring 95 if using the Decanter conversion chart. https://www.decanter.com
Reviewed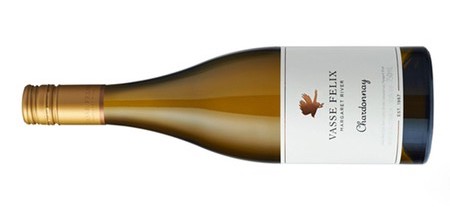 Vasse Felix – Chardonnay – (Gold Capsule) 2018 – (18+/20pts – $39). The pretty floral fruit is a delight and sits over a core of white peach and nectarine. Continues on the palate, with medium weight fruit, and excellent complexity from the oak and lees work. Overall, a fairly restrained style that will suit food well.

Deep Woods – Chardonnay – Reserve 2018 (18.7/20pts – $55). Wow, a majestic nose reminiscent of fine White Burgundy. Perfume, minerals, stone fruit, hints of curry leaf all collide on the nose. The palate is creamy and textured, with precise fruit flooding the mid-palate. Fine acidity and oak add depth on the close. Wonderful now – 5 years. Five trophies to date!
Howard Park – Chardonnay – Allingham – 2018 (18.6/20 – $89). Taut and restrained, but with serious fruit and power sitting in the wings. Long, fine and elegant, persistent fruit on the palate. This is subtle and refined, though needs a few years for the fruit to unwind. Opens in the glass, revealing pretty peach and floral notes and a near seamless finish.
Juniper Estate – Chardonnay – Juniper Crossing – 2018 (17.9/20pts – $25). Amazing value here, given the depth and intensity of fruit, as well as the quality winemaking (oak pared back to allow the fruit to shine). Great drinking now with a haloumi salad or simply grilled chicken.