New Kids on the block
Barry Weinman: 21st February 2020
The new year has given me the opportunity to try wines from a number of wineries that are new to WA or have had limited distribution in the past.
The most exciting aspect of the tastings were the opportunity to try several different grape varieties, or wines made in styles that are different to what we are used to here in the west.
From the Barossa comes the Auld family, who can trace their history in wine in Australia back six generations. The current generation is sticking to what Barossa does best, producing Riesling, Cabernet and Shiraz.
Unusually, there is very little difference in price between their three ranges, making the premium William Patrick Shiraz the obvious choice.
Another producer to catch my eye was JC's Own. Whilst based in the Barossa, Jaysen Collins is producing wines from several regions, including a Pinot and a Mataro from Sierra Nevada in the USA.
The first thing that struck me was the brilliant packaging. Distinctive bottle shapes combined with clever art work has resulted in some of the most memorable bottles that I have seen of late. The Grenache is well worth tracking down.
Closer to home, I had tried a few wines from Aylesbury. The Gibbs family have been farming on the property since 1883 and diversified into viticulture in 1998. Ryan Gibbs (5th Generation) established the label in 2008. I was quite taken by the Arneis.
JC's Own and Aylesbury are distributed by Claret & Co, so try your local wine store.
Reviewed

Aylesbury – QO5 – Arneis – 2019 (17.5/20pts – $30). From the Ferguson Valley in Western Australia, this has a fragrant and perfumed nose. The mouthfeel is a highlight: creamy, viscous, mouth-filling and long, with the fruit persisting to the close of the palate. The crisp acidity adds to the drinking pleasure, while the textural components are well suited to food.
Coriole – Nero – Nero D'Avola – 2018 (17.8/20pts – $31). Initially muted on the nose, but the palate is bursting with bold ripe fruit, supported by a savoury lift. Little in the way of oak to get in the way. Ultimately, the finish gets a little chewy, but this is all part of the charm. A generous wine that deserves to be popular.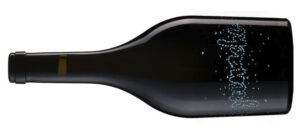 JC's Own – Bluebird – Grenache – 2019 (18/20pts – $38). Very pretty fruit on the nose that is lifted and redolent of ripe red berries and cranberries. The palate continues with bright, succulent fruit, but then things get quite serious and firm on the close. Yet the balance is maintained, making this a delicious drink over the next few years. Great packaging!

Auld Family Wines – William Patrick – Shiraz – 2016 (18/20pts – $50). Powerful ripe fruit has been paired to quality oak here, though the whole package is a bit subdued initially. Opens to show pristine fruit, with white pepper and a spice lift. The vibrant palate has depth and finesse, though the tannin structure makes this better suited to extended aging. Contact the winery.