Premium Cabernet: March 2021
Barry Weinman: 22nd March 2021
I was lucky enough to have a sneak preview of several yet to be released Margaret River Cabernets, including the 2018s from Brookland Valley. As good as the Estate is, the Reserve is just that little bit more special. Both are worth looking out for.
Cherubino have made another fine Margaret River Cabernet in 2018. The likely $80 price seems very reasonable when compared to other top-flight wines from the region.
I don't know a lot about Peccavi but they have produced another delicious Cabernet in 2018, though this is probably a year or two away from release.
Reviewed
Peccavi – Cabernet Sauvignon – 2018. Ripe, luscious and user friendly, this has approachable, delicious fruit and gentle structure that adds texture. Great drinking now. 93pts – $TBC

Cherubino – Cabernet Sauvignon – Margaret River – 2018. Dense, textured and powerful, with mint and black currant fruit. The graphite-like tannins add depth. A very impressive, age-worthy red that is good value at around 95+pts – $TBC
Brookland Valley – Estate – Cabernet Sauvignon/Merlot – 2018. Cassis and ripe berry fruit, but initially a touch closed. Excellent texture and mouthfeel, with graphite and tar-like undertones. With air, the fruit gets quite juicy. A traditional MR Cabernet Sauvignon that will improve for a decade or more. 94pts – $TBC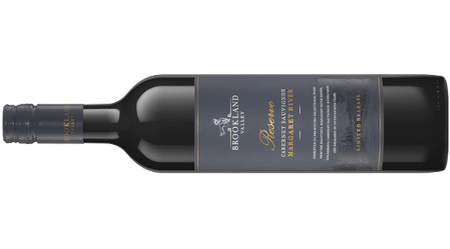 Brookland Valley – Reserve – Cabernet Sauvignon – 2018. This is fine and elegant, yet has a core of ripe, powerful fruit that is very impressive. Textbook Cabernet with supple oak and super fine tannins adding texture and depth, but not impeding the fruit's development on the palate. As good as it is now, will be even better with ten years in the bottle. Worth the premium over the Estate. 96pts – $TBC