Peccavi Estate 2021 Release Highlights
Barry Weinman: 17th August 2021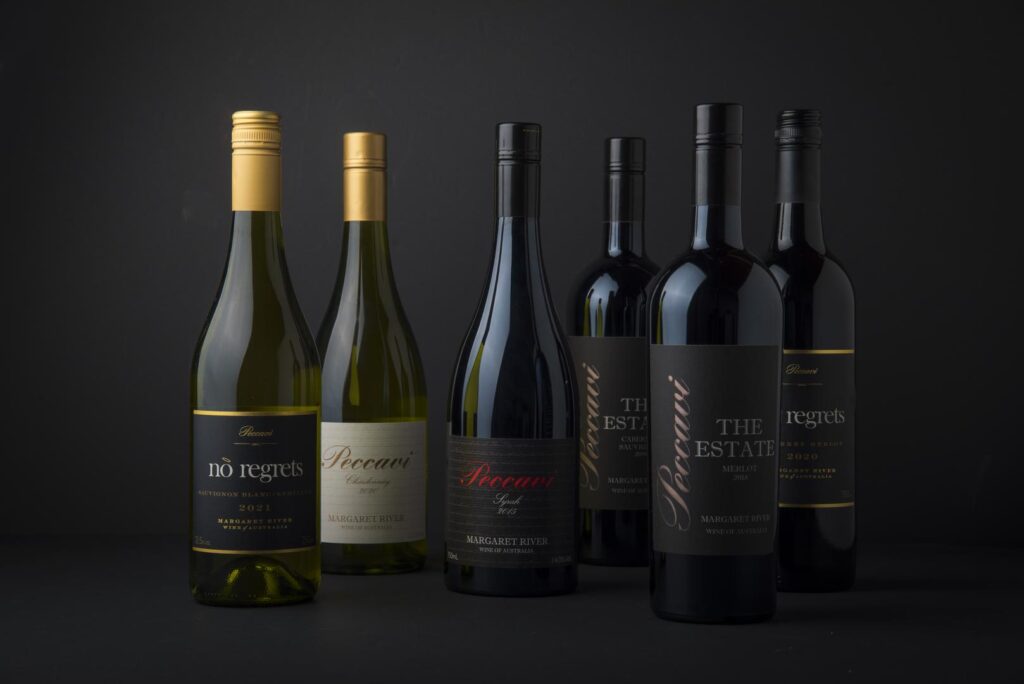 Peccavi Estate was founded by Jeremy Muller, as the culmination of a global search for an ideal vineyard location.
Muller purchased an established 16-hectare vineyard sitting in the Yallingup sub-region of Margaret River and set about adding new clones of Merlot to further improve the varietal composition.
With winemaking led by Bruce Dukes from Naturaliste Vintners, this is definitely a winery to watch.
Reviewed
Peccavi – Chardonnay – 2018. The rich fruit here is most appealing, with layers of medium toast oak adding depth and texture. The oak sits a little proud of the fruit initially, but this settles down quickly in the glass as the peachy fruit builds. Dense, serious and very long, this tastes expensive! 94pts – $65.
Peccavi – Chardonnay – 2019. A very well-made wine where the supple fruit really builds in the glass. The balance is a highlight, with the oak well matched to the fruit and the excellent acidity adding drive to the palate. The length of flavours and texture are a highlight. A cooler region, higher acidity style that will benefit from at least 3 – 5 years. Or drink it now with grilled prawns or a smoky eggplant dish. 95pts – $65.
Peccavi – Cabernet Sauvignon – 2018. Great combination of ripe, elegant fruit and textural winemaking. The tannins are very fine, though prodigious, the fruit somewhat hidden on a very drying finish. But the potential is undeniable. Quality fruit and winemaking on show. 94+pts – $75
Peccavi – Syrah (Shiraz) – 2020. Brilliant purple colour! The cherry and plum fruit is bright and super fresh, with noteworthy intensity. The fruit really shines on the palate, supported by gently chewy textural notes and supple oak management. With excellent length of flavours, this lithe, supple, mid weight wine is a great drink, but is also sure to evolve for ten years if desired. 94pts – $55.