Grosset 2021 Rieslings
Barry Weinman: 1st September 2021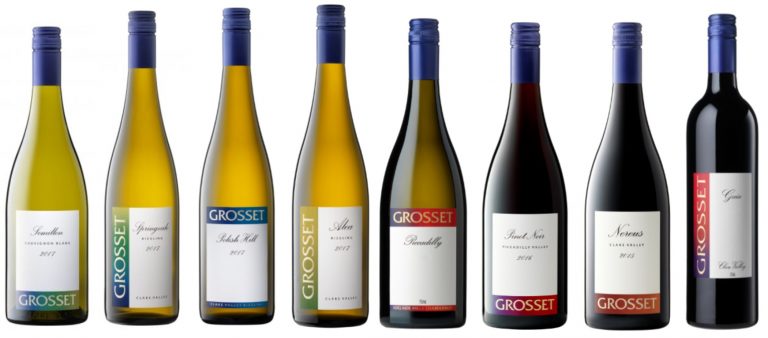 If, like me, you are a fan of Riesling, then the wines of Grosset need no introduction. After all, they have been lauded by both consumers and critics for more than two decades.
But, as a consumer it is easy to become complacent, and go searching for new experiences and new producers. In addition to the plethora of Clare and Eden Valley producers, Western Australia and Tasmania are consistently producing some exquisite Rieslings.
With this in mind, the tasting panel were almost shocked at just how breathtakingly beautiful the 2021 Rieslings from Grosset are.
I think every Riesling fanatic in Australia should try these wines, as they are the benchmark by which all other wines should be judged.
And if further proof of Jeffery Grosset's brilliance is required, he has released a wonderfully fragrant and silky Fiano that is unlike any that I have tasted before.
Reviewed

Grosset – Springvale- Riesling – 2021. Exquisite wine. Precise, taut and restrained, but with a core of amazing fruit. Gentle lime comes to the fore, with a touch of zest adding the high notes. The silky mouthfeel is seamless, with amazingly fine and polished acidity that has the ability to carry this wine for decades in the cellar. Delicious and profound all at once. 96+pts

Grosset – Polish Hill – Riesling – 2021 . The aromatics here are a highlight. This is fleshy, juicy and packed with citrus fruit over a hint of musk. The palate is supple and has amazing intensity, with the fruit framed by slate and mineral notes. Great depth and length of fruit. With a riot of flavours, this is a super-fun wine now but also guaranteed to age for decades. 97pts
Grosset – Alea – Riesling – 2021. This is fragrant, floral and very fine, with gentle tropical fruit, berries, a touch of honey and hints of musk. The residual sugar just serves to highlight the beautiful fruit here and adds depth and mouthfeel on the finish. A complete wine that tastes like spring in a glass. 94pts

Grosset – Apiana – Fiano – 2021. This is quite superb. Fine, elegant and very long, with fresh floral fruit notes over perfumed talc and gentle spice. Length and persistence are a highlight with perhaps just a hint of residual sugar adding texture. A real surprise! 93pts