New Release Reds: 23rd September 2021
There were several highlights in this tasting including:
The 2017 Hutton Vale Grenache/Mataro is a bit of a treat. Great fruit quality that has been massaged in the winery. Fragrant, ripe and supple. The wine spent 24 months in oak, of which 20% is new.
Howard Park's Abercrombie is another cracking wine from the lauded 2018 vintage. An almost equal blend of Margaret River and Mount Barker fruit aged for 22 months in French oak (60% new).
Victory Point's 2018 Cabernet is a great effort and the cheaper Mallee Root is a knock-out for value!
Reviewed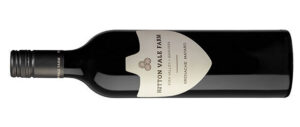 Hutton Vale Farm – Eden Valley – Grenache/Mataro – 2017. A complete wine. Fine and ripe, with elegant red berry fruit supported by a web of supple, savoury oak. The balance is exceptional. The ripe plum fruit really builds in the mouth, slowly transitioning to super-fine graphite-like tannins. Great now or cellar for 10 years. 94pts – $65.

Howard Park – Abercrombie – Cabernet Sauvignon – 2018. This is a bit of Jekyll and Hyde wine. The fruit is fragrant, elegant and refined on the nose, but the power really shows on the palate. Dense, intense, and impactful, this has great depth to the fruit and impressive length. Drink now with the best steak you can afford or keep for 20 years and be rewarded. Superb! 96pts – $150.
Lake Breeze – Arthur's Reserve – Cabernet/Malbec – 2018. Gorgeous fruit on the nose that is ripe, supple and plush. Carries through on the palate but here the fine tannins and savoury oak act as a blanket, suppressing the fruit for the time being. Give it air or ten-fifteen years in the cellar to see it at its best. 93+pts – $45.

Victory Point – Cabernet Sauvignon – 2018. This is a most impressive. Long, fine and supple, with real density to the velvety fruit. Textured, and with near seamless palate transition, this is both age-worthy and hard to resist now. 94+pts- $55.

Victory Point – Mallee Root – Cabernet/Malbec/Petit Verdot – 2018. Ripe blueberry fruit with hints of violets. Fine, supple and elegant, with subtle fruit and silky winemaking. A complete wine that makes me want to drink rather than taste. A bargain too. 93-94pts – $28.50.