Tapanappa 2021 Vintage Chardonnays
Barry Weinman: 13th May 2022

Brian Croser is a stalwart of the Picadilly Valley in the Adelaide hills, having established Petaluma winery in 1976. The base for Petaluma was the Tiers Vineyard.
In due course, Petaluma was sold to Accolade Wines though the Crosers maintained control of the Tiers vineyard and subsequently established the Tapanappa winery.
The vines are now over forty years old, and the best fruit goes into Tapanappa's Tiers Chardonnay. Recently, a second wine has been added to the Tiers range: The 1.5M.
The fruit for the 1.5M comes from a section of the vineyard that was replanted in 2003 at even closer spacing to the original vineyard (4,444 vines per hectare). At almost half the price of its big brother, the 1.5M is something of a bargain at $59.
The wines from Tapanappa are tight, lean and high in acid at this very early stage of their lives, but they will be marvelous wines with some time in bottle.
Reviewed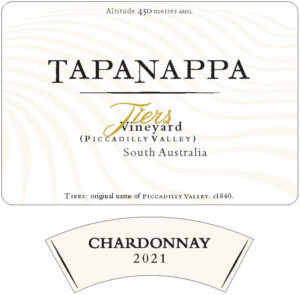 Tapanappa – Tiers – Chardonnay – 2021. This smells expensive! This is a restrained wine where the fruit is initially quite muted, with minerals, curry leaf and spice aromas adding impact. The palate is lithe and fresh, in a slightly leaner style. However, there is power and intensity in spades. With air, peach and tropical fruit start to express. This took three days to be at its best, so give it a few years if you can. 95pts – $110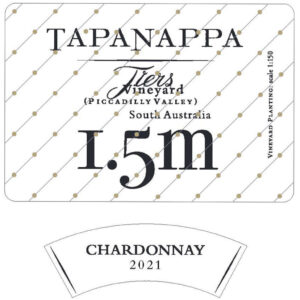 Tapanappa – Tiers 1.5M – Chardonnay – 2021. As the name suggests, this comes from a portion of the vineyard that has been replanted at closer (1.5 metre) vine spacing. Very similar in style to the Tiers, but here the fruit is a little more accessible at this early stage. There is real depth and power and excellent length of flavours, and if anything, the minerality has been turned up a notch. Give it a couple of years. 95pts – $59.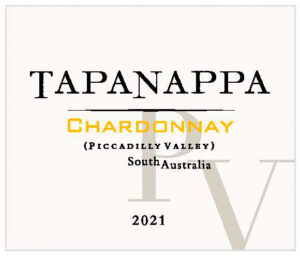 Tapanappa – Chardonnay – 2021. Very fine and taut, yet this is intense and powerful, and possesses great depth. Peach, nectarine and cashew nut all express. The balance of fruit, oak and winemaking is a highlight. Super drinking whilst waiting for its big brothers to hit their peaks. 94pts – $49.