Barry Weinman: 21st April 2022
In the third part of this series, I have reviewed wines by Jacquart, Moet, Roederer & Ruinart.
Part one reviewed Pierre Gimonnet, Pol Roger & Duval-Leroy.
Part two reviewed Ayala, Billecart, Bollinger & Devaux
Louis Roederer
The 2015 Vintage Rosé is a highlight, with lovely red fruits adding to what is a beautiful and very approachable wine.
The 2014 Vintage Brut was somewhat of a contrast, here the fruit was tightly wound and taut, with the lemony acidity playing against the textural, almost chewy structure. Very fine, but deserving of a few years in bottle.
The biggest change at Roederer is in the NV where, much like Krug (and Arras with their excellent Brut Elite), they are now labelling each release with a unique number so that the consumers know what is inside the bottle they are drinking.
This has been accompanied by the establishment of a Perpetual Reserve which appears to be a type of solera to provide a consistent, mature reserve wine for blending.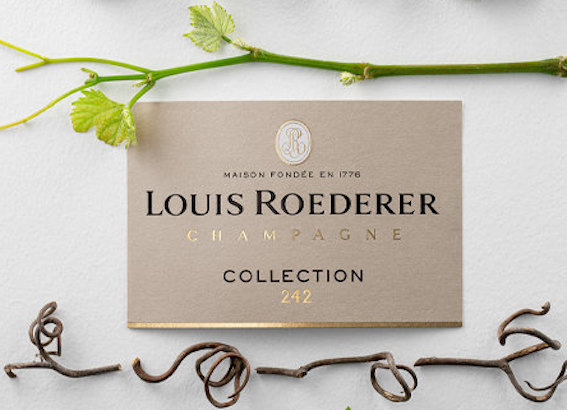 Louis Roederer – Collection 242 – NV. 56% from the 2017 vintage with a remarkable 44% reserve wine (34% Perpetual Reserve + 10% oak aged reserve wine from vintages between 2009 and 2016). This is fine, elegant and supple, yet possessing of impressive power and serious texture. Generous, yet refined. Superb! Dosage of 8gm/l.
Jacquart

Jacquart's Brut Mosaique remains a good value aperitif style, but it was the 2012 Blanc de Blancs that caught my attention. This is a serious wine as much as it is a fine Champagne, the fruit coming from 100% Grand Cru vineyards with 6gm/l dosage. The stone fruit notes were a highlight on a fine, elegant and supple palate. Worth a try.
Moët & Chandon
Moët was the surprise package of the tasting. The wines here are more serious and powerful than in some recent releases. Combine this with very reasonable prices, and the wines from Moët are very good buying indeed.
The Brut Imperial ticks all the boxes, the low 7gm/l dosage a testament to the quality of the fruit. A very good wine that is more serious than its reputation suggests, making this fantastic value when discounted around the traps.

Moët & Chandon – Grand Vintage – 2013. This wine takes things to another level. Seven years on lees, and the 5gm/l dosage low enough to qualify as Extra Brut. A very good champagne with a fine, elegant mouthfeel and serious structural components. A great drink!
Ruinart
Ruinart's Blanc de Blancs is very good indeed, with fine structure and an elegant mouthfeel. The Rosé Brut takes this a step further, with the remarkable addition of 18% still wine adding to this supple, delicious wine.