Red Burgundy – Part Two
Barry Weinman: 10th February 2016
The panel looked at a few of the Red Burgundies imported by Lamont's in Cottesloe.
With a number of producers and villages represented, there are a variety of styles available. They vary in price and quality, but are worth trying. If John Jens is in the restaurant, you may be able to try one or two by the glass.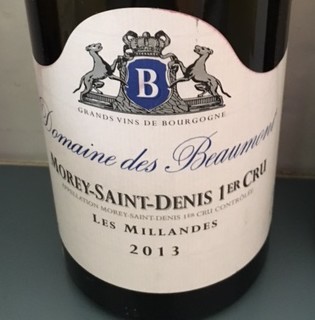 Reviewed
Domaine Des Beaumont – Pinot Noir – Morey Saint Denis – 1er Cru – Les Millandes – 2013 (18.5+). Closed on the nose. The palate is dense and powerful, though it needs some time for the fruit to build into the structure. A masculine wine, with cherry, plum and real purity to the fruit. Impressive. (RRP $180).
Pierre Morey – Pinot Noir – Pommard – 1er Cru – Grands Epenots – 2012. (18.3). (RRP $200). Quite deep smelling, with floral notes and hints of roast meats. There is depth and power to the fruit. The palate is long, dense, savory and powerful, with supple cherry and spice. Superb drinking now, but will age well in the short term.
Domaine Bzikot – Pinot Noir – Volnay – 2013 (18). (RRP $80). Bright and fresh, with vibrant fruit and acidity. Mouthwatering and succulent, this is long and expansive. Builds in the glass. Good Value! Crying out for roast duck or other rich dishes.